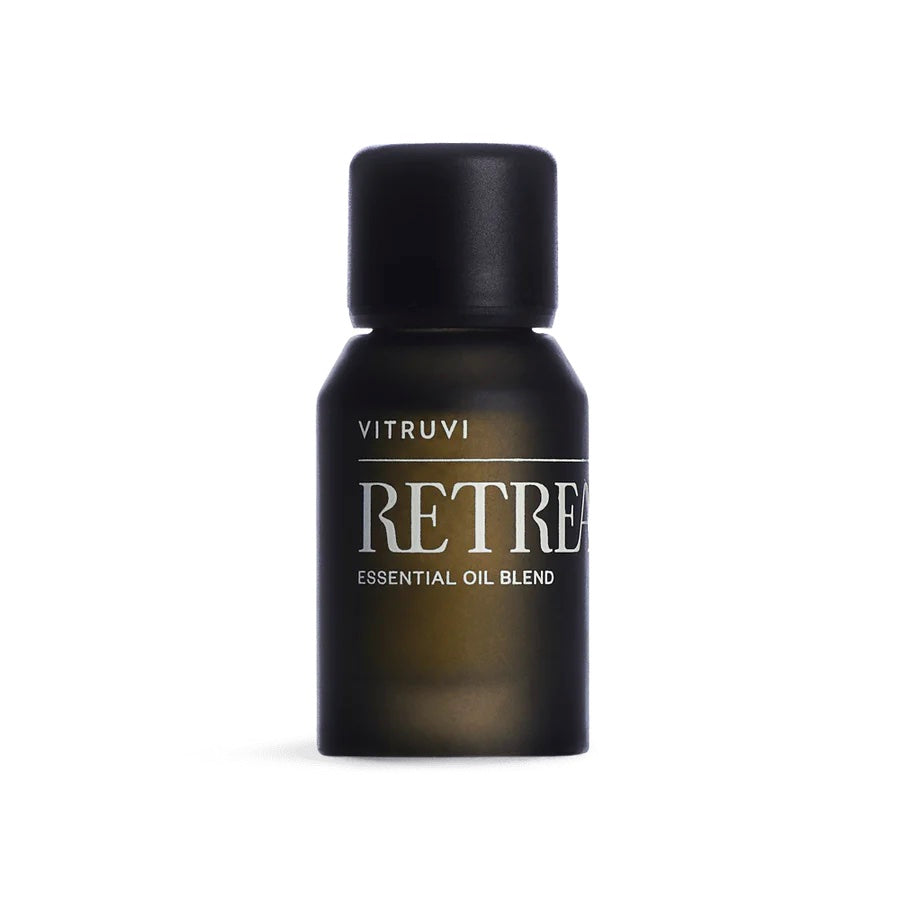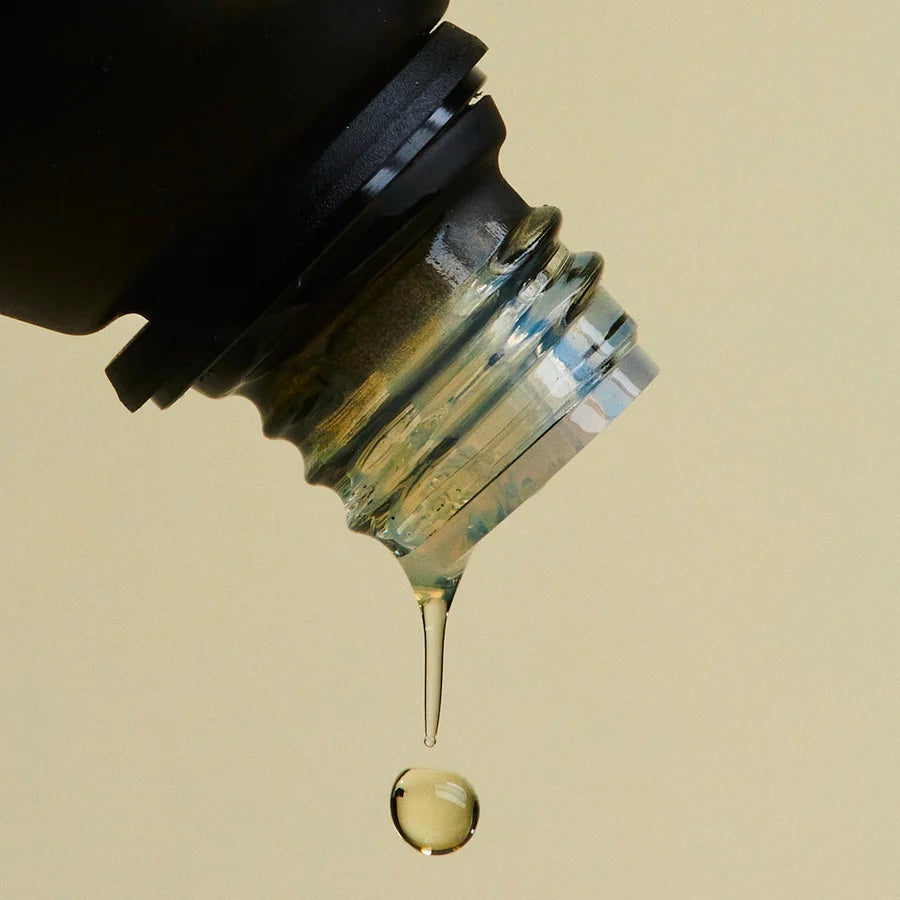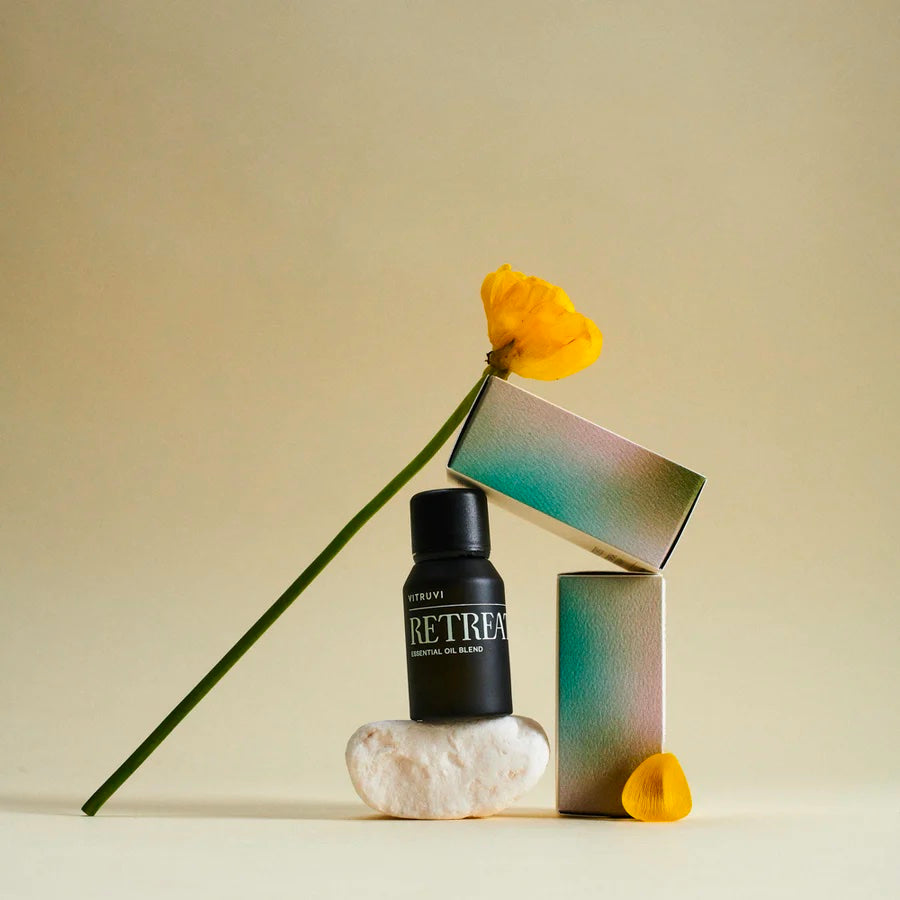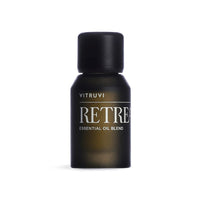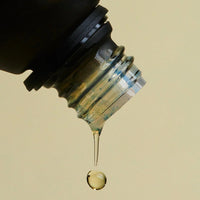 Retreat Essential Oil Blend
A tropical getaway.
Retreat is tropical and restorative. With top notes of Grapefruit and Palmarosa and a bottom note of Eucalyptus, it smells like a blissful vacation. Zero cares—you're simply free to be.
Grapefruit

Palma Rosa

Eucalyptus
To diffuse: Add 10-30 drops to a diffuser for a relaxing, restorative aroma.