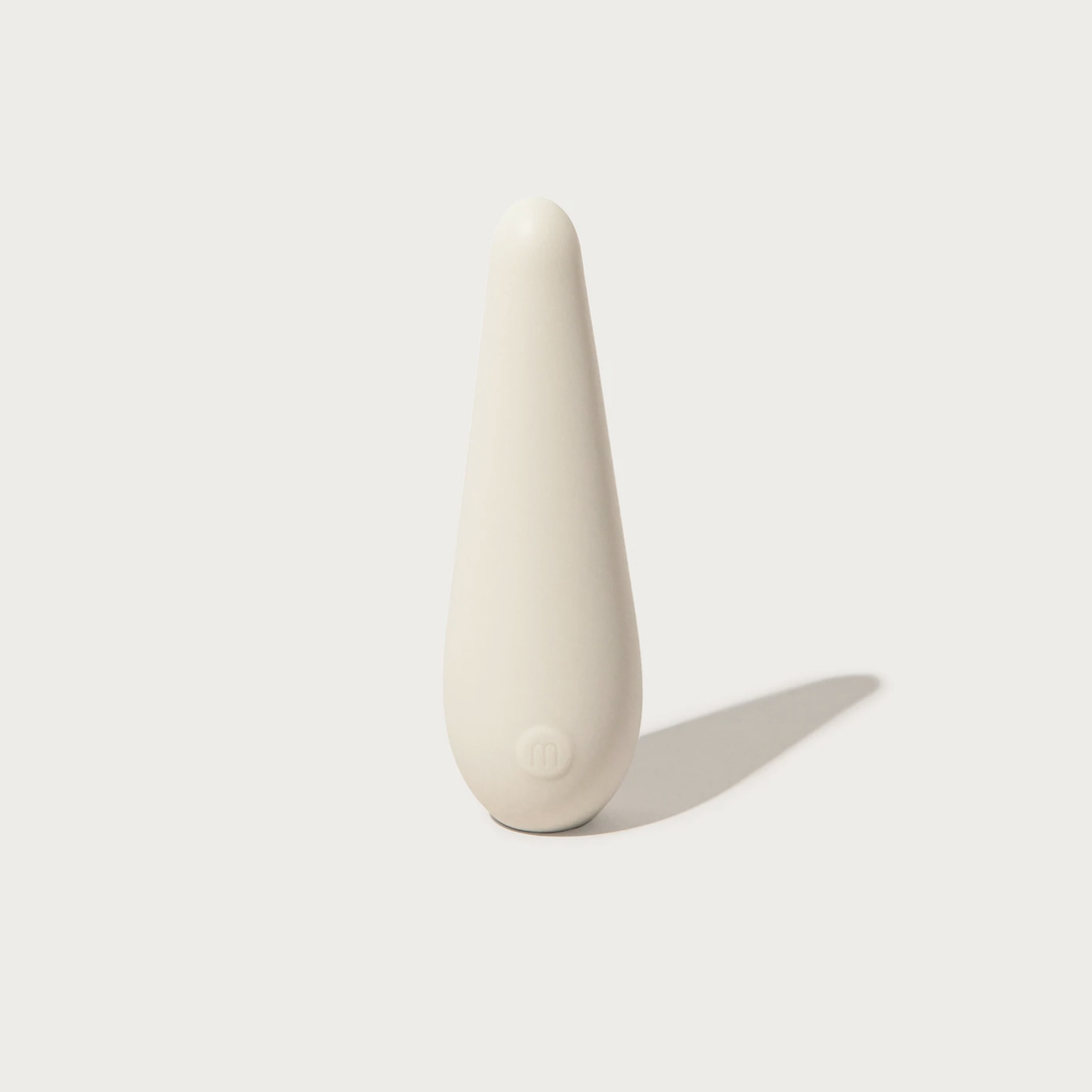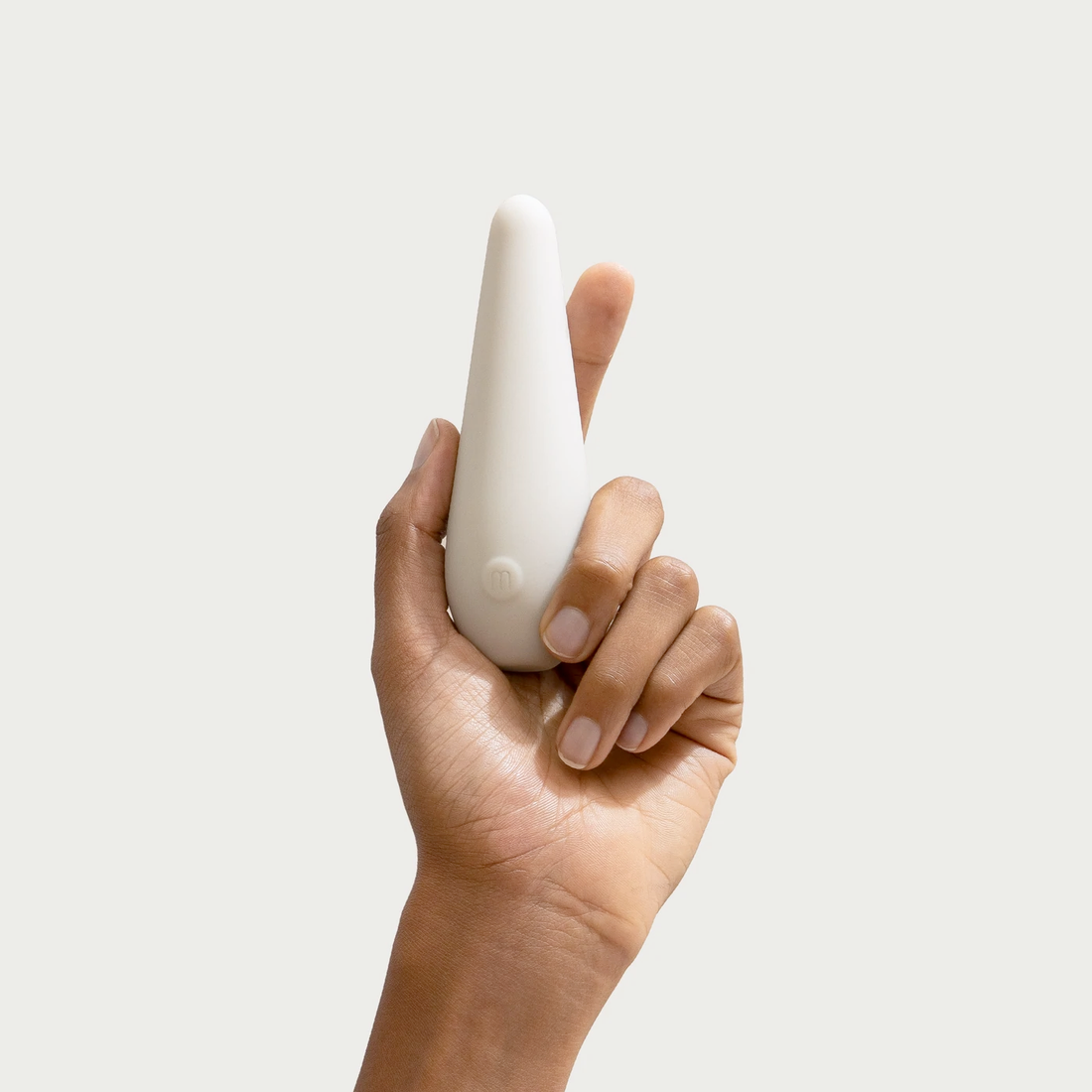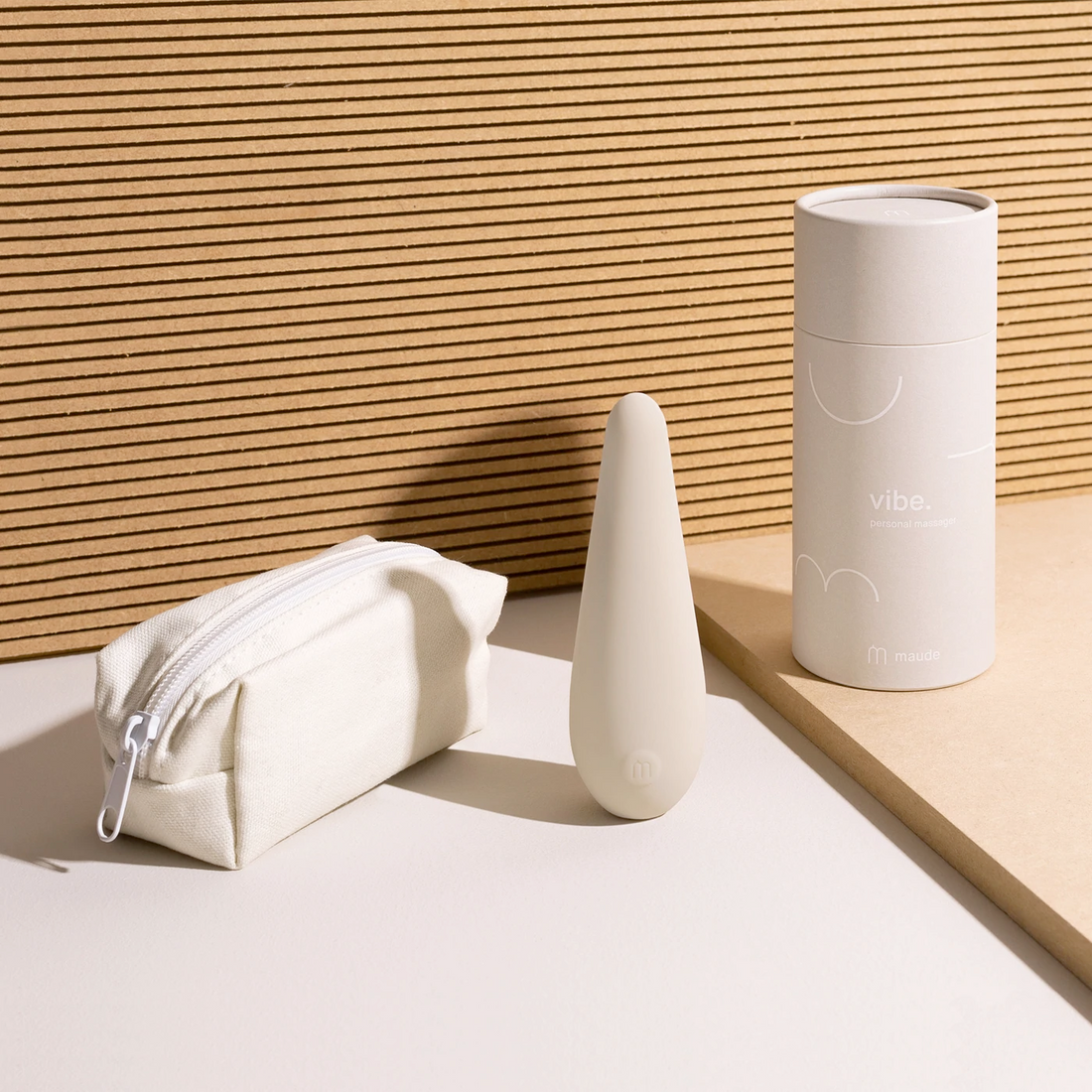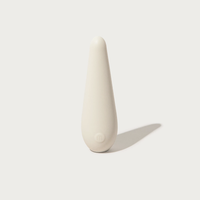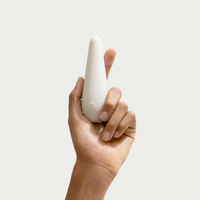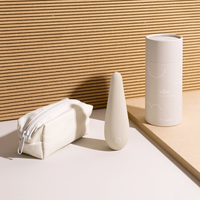 Maude designed vibe's shape and flutter tip for focused external stimulation. Vibe can be used solo or with a partner.
Called Best-in-Show by The Strategist and featured in the MoMA Design Store, our signature soft-touch vibe is made with 100% platinum-grade silicone (RoHs passed / FDA grade) and is a discreet, easy-to-use, 3-speed vibrator. With a runtime of up to 2.5 hours and charged via USB, it's water-resistant, phthalate- and latex-free and can go anywhere.
*Comes with a natural canvas travel pouch perfect for storing the vibe and other essentials
Up to 2.5 hours of use per charge
100% platinum-grade silicone (RoHs passed and FDA-grade)
Soft-touch
Water-resistant
Easy-to-use
3 vibration speeds
USB charging
Phthalate- and latex-free
Natural canvas travel pouch
Do not use with silicone lubricant
Materials
Main Composition: Non-phthalate, latex-free, 100% platinum-grade silicone (RoHs passed / FDA grade)
Cleaning
Clean your device after every use. It's a good idea to wash it beforehand too. Use a mild, unscented hand or dish soap and water or any silicone-friendly cleaner.
Size: Diameter: 39mm Length: 124mm
Specs

Battery Capacity: 400mah
Run time: 1-1.5 hours (highest speed) 2-2.5hours (lowest speed)
Charging time: 1.5-2 hours RPM: 6500-7500r/min
The vibe is made in China with our Canadian partner.
Charging
It is important to charge your vibe regularly to maintain battery life. We recommend charging your vibe after every use for optimal life span. To charge, plug your charging cable into a USB wall adapter, computer or power accessory. When the light is on, it's charging. And when it's off, it's ready to go. Charging time: 1.5–2 hours. It can not be charged in travel mode.
Lifespan & Warranty
Our vibe is powered by a rechargeable lithium-ion battery. The expected lifespan of the vibe is dependent on frequency of use. For example, if you are using the vibe for 15 minutes daily, its expected lifespan is one year. The vibe has a one year warranty. It is available here.