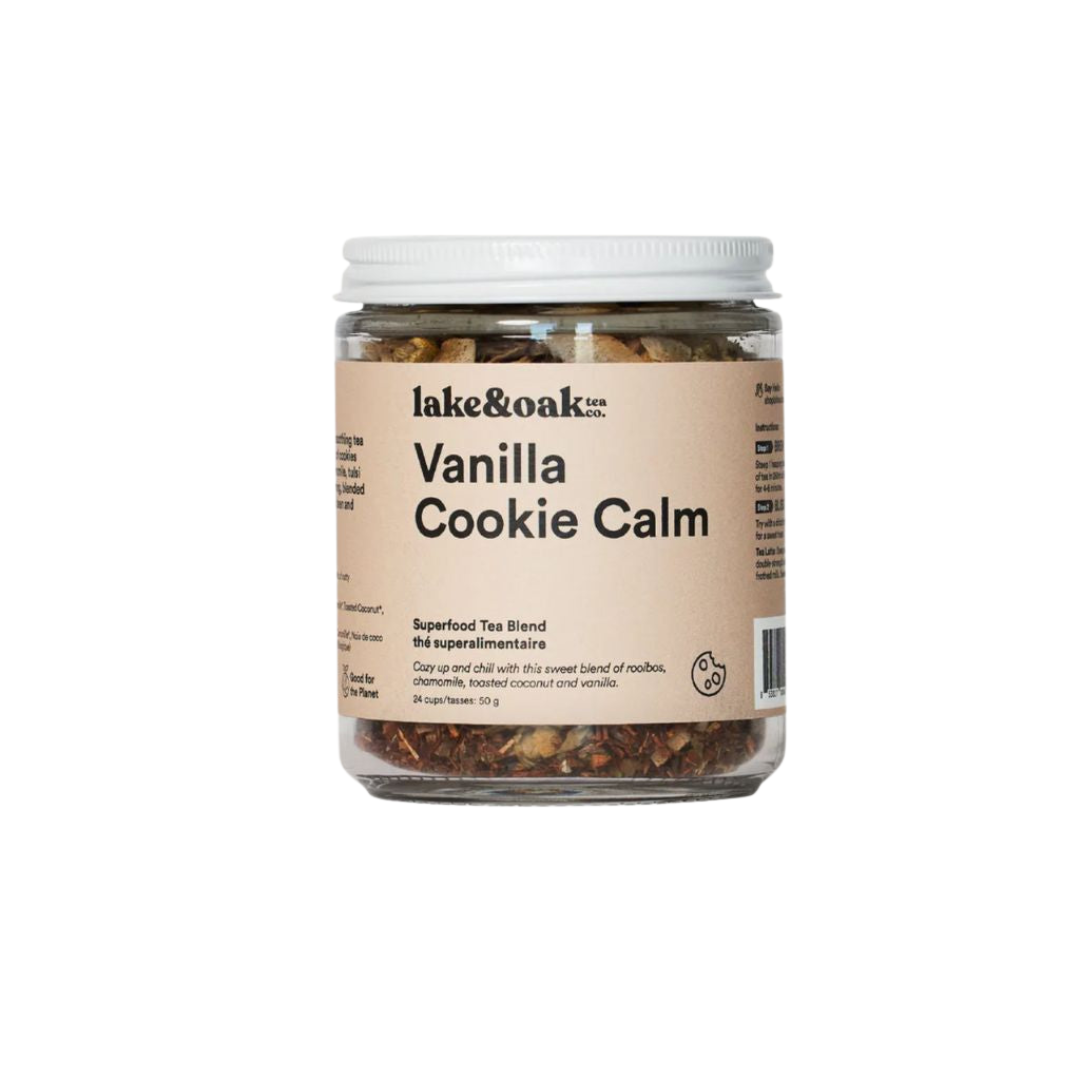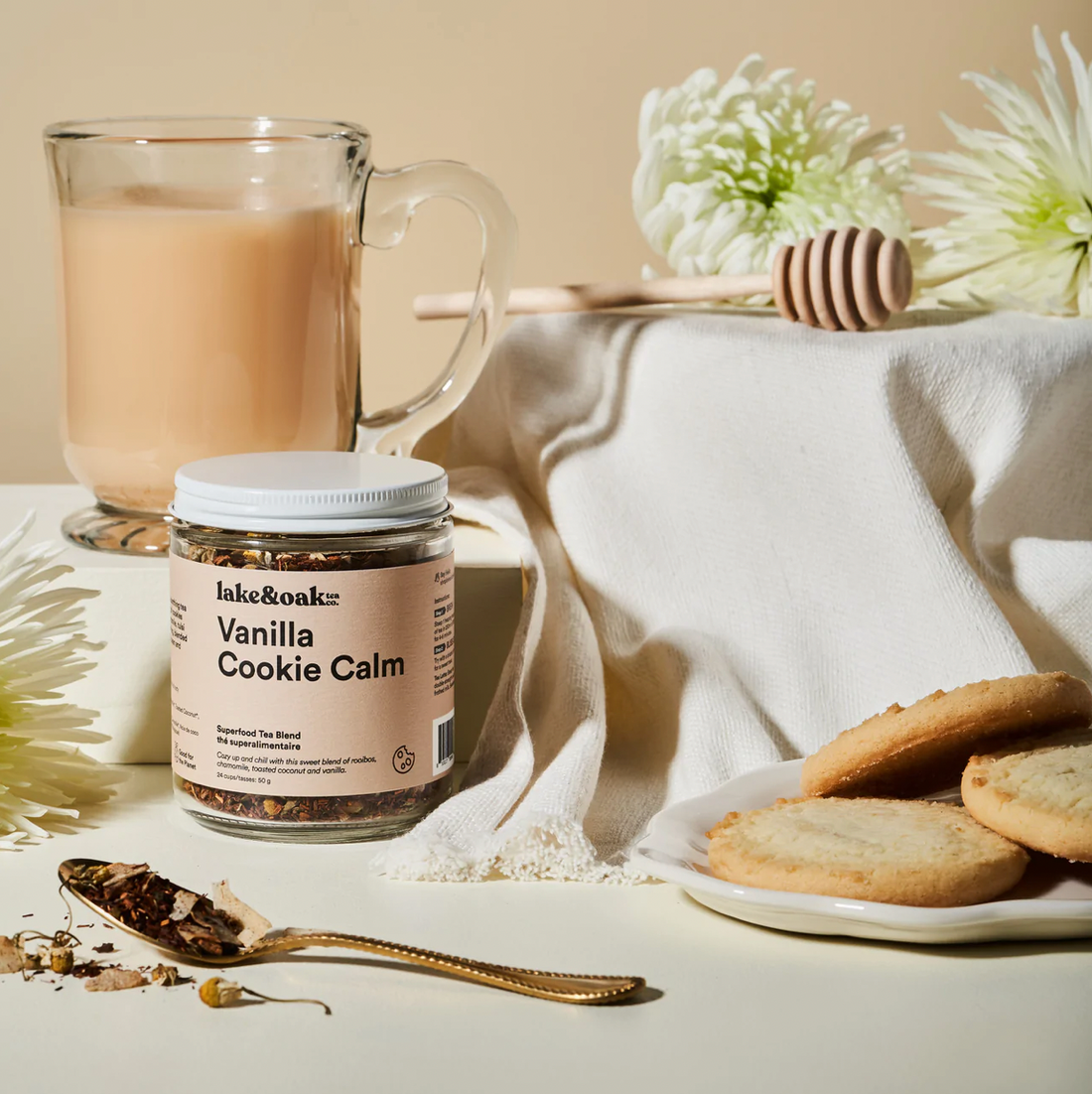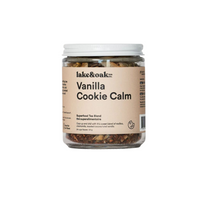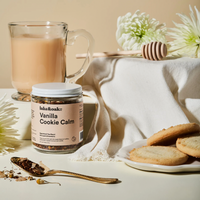 Vanilla Cookie Calm - Superfood Tea
Skip the sugar, keep the treat. This soothing tea evokes the warm and fuzzy feeling of cookies fresh from the oven.  Rooibos, chamomile, tulsi keep it caffeine-free and ultra calming, blended with superfoods cinnamon, vanilla bean and toasted coconut. 
100% ORGANIC - NUTRITIONIST FORMULATED - SUGAR FREE - CAFFEINE FREE

Tasting Notes: Warm vanilla and cinnamon with hints of nutty toasted coconut. 
Benefits: 
Promote relaxation, calm, and a restful sleep
Help the body and mind adapt to stress
Soothe the stomach and promote healthy digestion
Contains antioxidant and anti-inflammatory properties 
Ingredients: Rooibos*, Vanilla Bean*, Tulsi*, Chamomile*, Toasted Coconut*, Cinnamon*, Pink Himalayan Sea Salt (*Organic)
Made in Canada