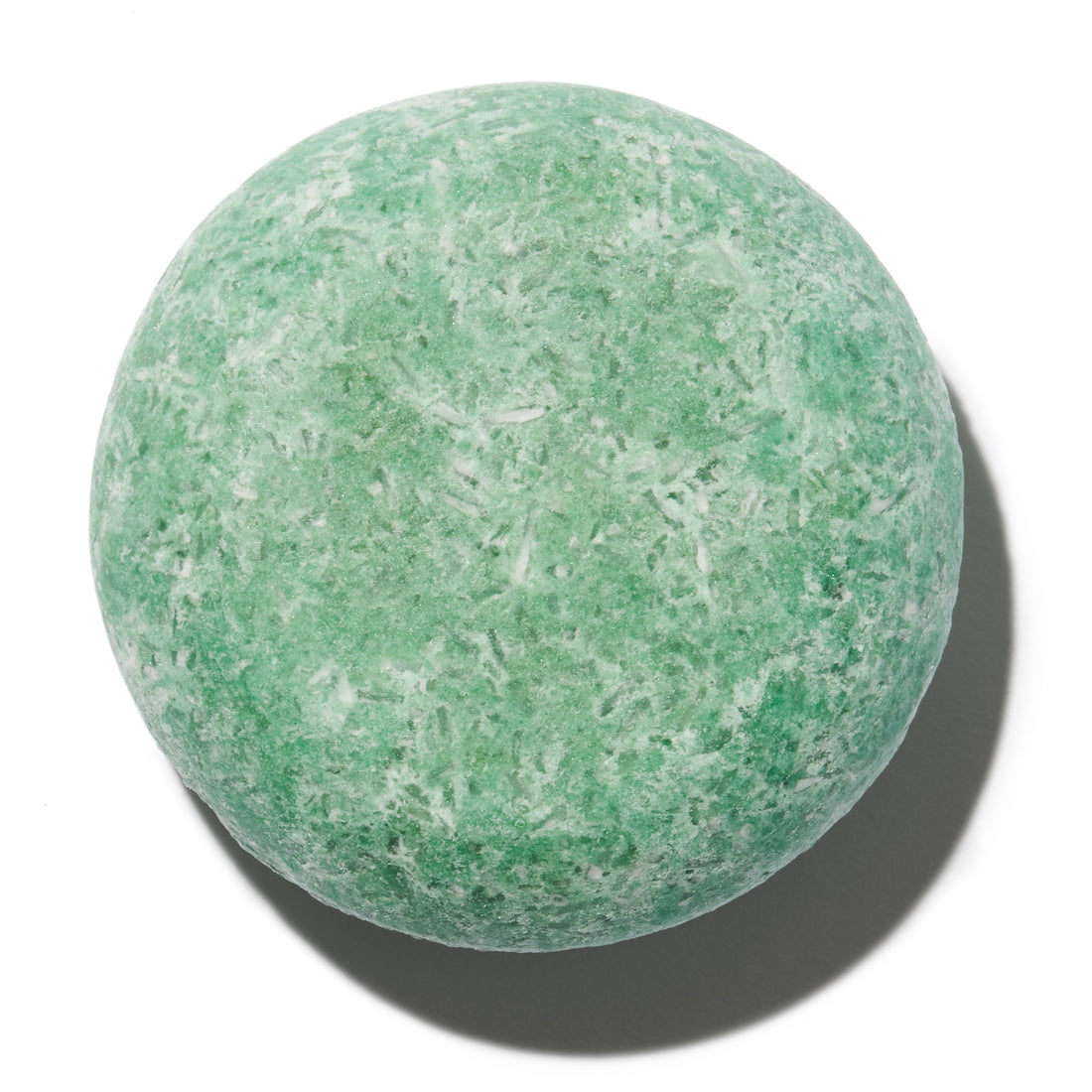 The best defense for oily and fine hair, and for those looking to regain thickness. Every inch is packed with hair growth stimulation top of mind -- great for anyone experiencing hair loss! The perfect mix of; French green clay, gently draws out impurities and removes scalp congestion, and antioxidant-rich matcha green tea, reduces hair loss and supports growth within the follicle. With forward notes of stimulating eucalyptus and cedar wood essential oils, along with a healthy dose of peppermint (and more!), all support balancing oil production for luscious locks. 
Color may vary due to fluctuations in raw ingredients.
Essential oil scented
Vegan + cruelty-free
Lasts approximately 50-75 washes (may vary!)
Equivalent to 2-3 16 oz bottles of liquid product
Color-safe, can be used with extensions
Notes of: peppermint, eucalyptus, and cedar wood
Recommended Hair Type: thickening | oily + fine hair
Ingredients: sodium coco sulfate, coconut oil, cocoa butter, (essential oils of: peppermint, eucalyptus, rosemary, cedar wood, and bergamot), matcha green tea, french green clay, shea oil, hemp seed oil, apricot seed oil,  ichthammol, stinging nettle extract, d-panthenol, and green oxide 
Caution: Manufactured in a facility where nuts, seeds and gluten are present, cross contamination is possible.
Directions: Apply bar directly to wet hair and massage with hands until desired lather is achieved. Alternatively, lather bar in hands and apply to hair. Rinse thoroughly, repeat as necessary.  
Follow with conditioner bar, if desired, and dry and style hair as usual. For external use only, avoid contact with eyes, rinse thoroughly with clean water if contact occurs.
Care: Simply place bars on a bar dish with drainage for daily in-shower use. Keep bars away from spraying and pooling water, or store outside of shower. For best results when travelling, pat bars dry before stowing in tins. DO NOT store wet bars in travel tins or use tins for in-shower storage