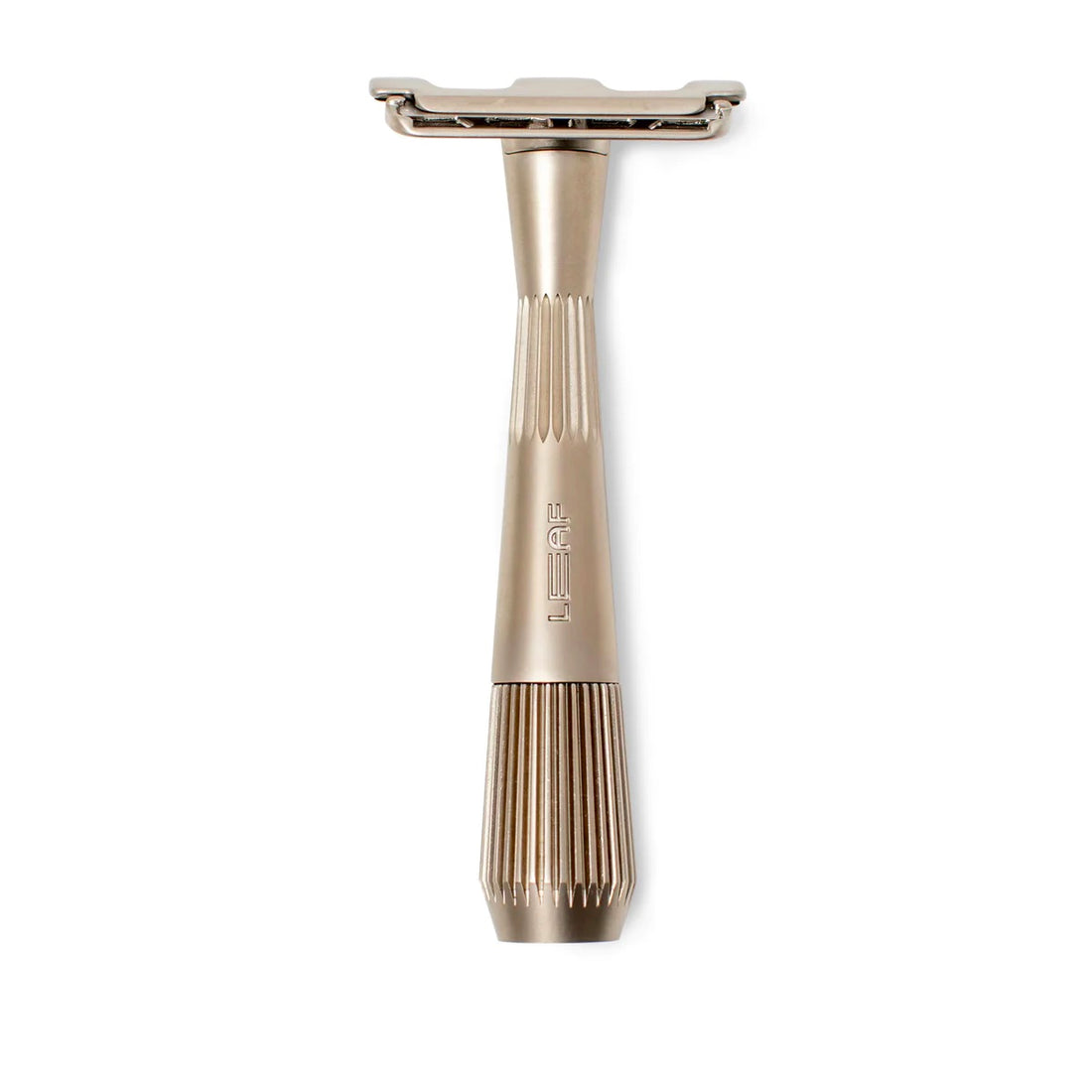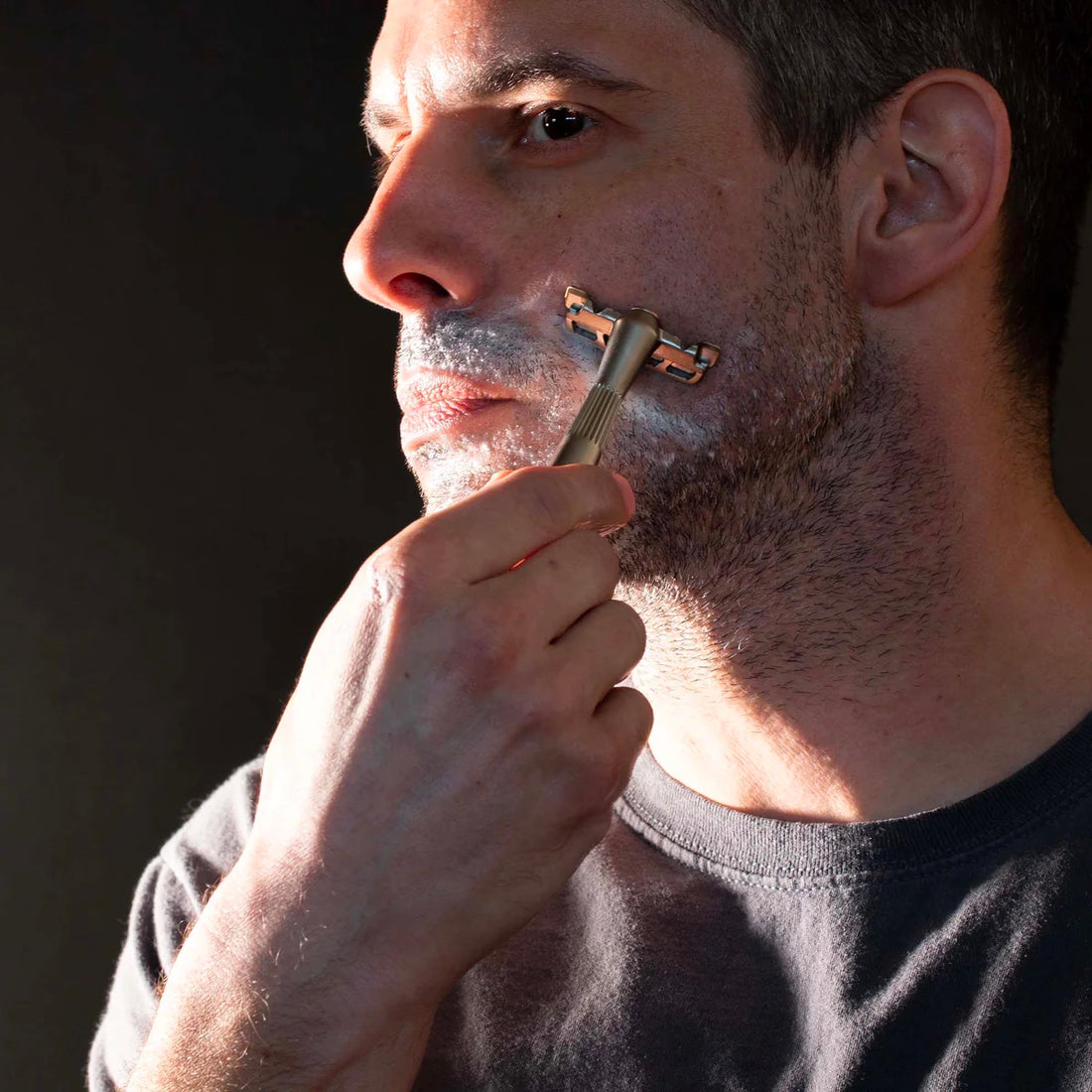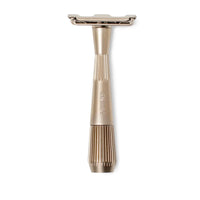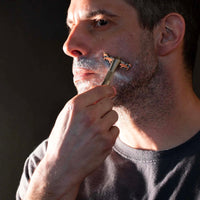 Eco-friendly single edge razors. Find your ridiculously comfy single-edge shave. Plastic-free, of course.
If you're looking for a single blade shave there is no better option.

✓ Intuitive blade angle
✓ Back-weighted handle
✓ Magnetic Load Assist™
✓ Twist-to-open loading
✓ Works with standard safety razor blades
What's included? 

• Leaf single-edge razor
• 5-blade pack
Is this a fit for you?

Face Shaver? Yes. With a head half the size of any standard safety razor, and smaller than the Leaf triple-blade razor, you can reach tight places with ease.

Head Shaver? Many head shavers gravitate towards the triple-blade razor. 

Body Shaver? Most folks shaving legs, body or under arm choose the triple-blade razor. If you have your heart set on a single blade shave, you'll find The Twig to be an easy transition for you.
_____________
No Fear Loading: Twist the bottom and the head rises up for refilling. An embedded magnet in the head grabs the blade as you place it in the tray. Handling safety razor blades can be scary if you've never done it, so we designed our single edge razors to make this easy and safe.