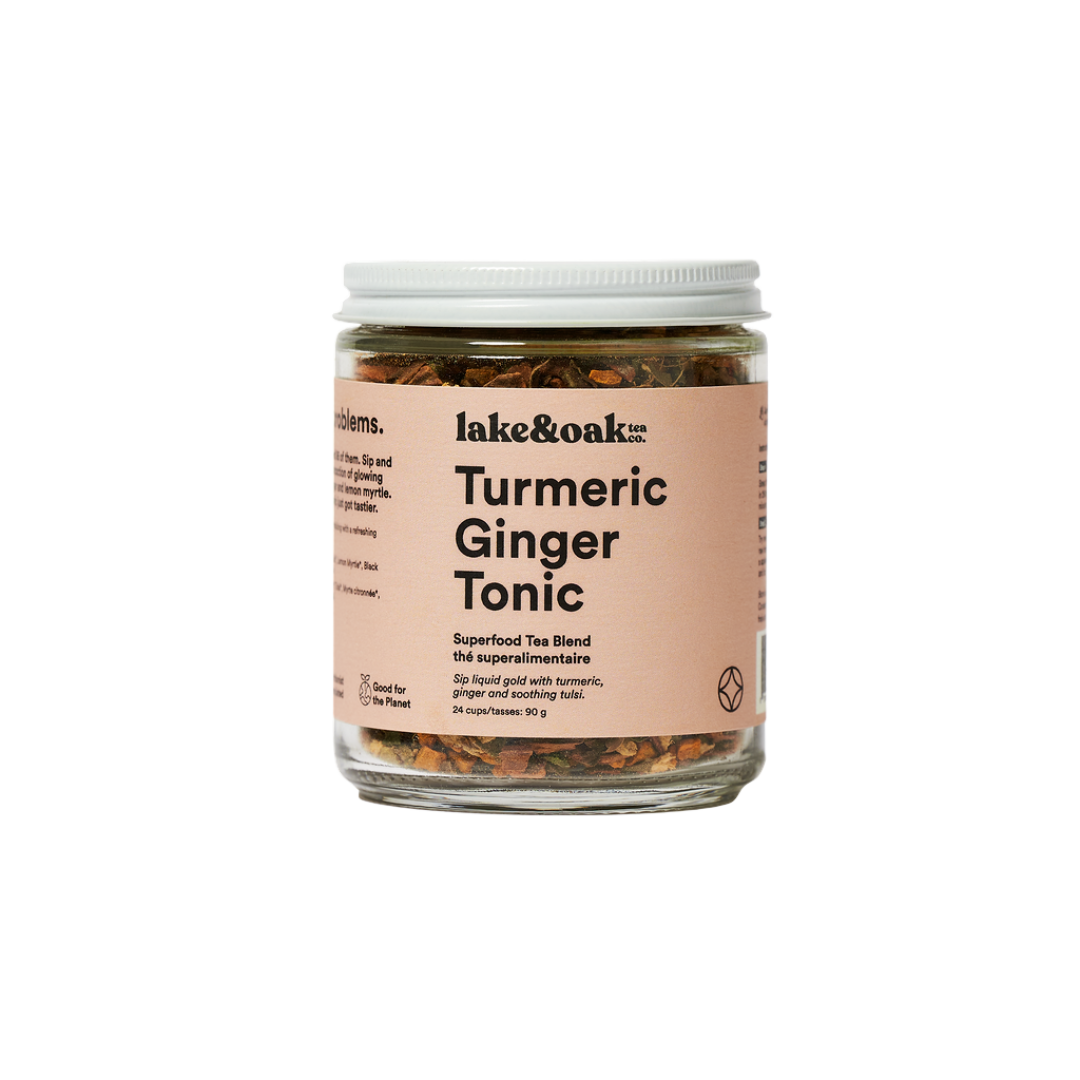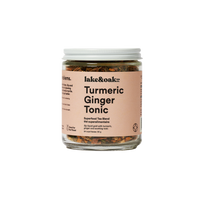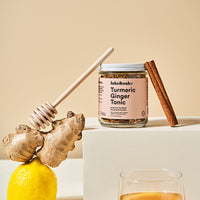 Turmeric Ginger Tonic - Superfood Tea
Sip and bliss out on this fiery concoction of glowing Turmeric Root, zingy Ginger and Tulsi. It's an invigorating, soul-soothing, warrior in a cup. 
100% ORGANIC - ADAPTOGENIC - NUTRITIONIST FORMULATED - CAFFEINE FREE
Tasting Notes: Warm, spicy, and revitalizing with a refreshing citrus kick.
Benefits:
improve the body's ability to manage stress
elevate energy and mood
support healthy digestion and gut health
scavenge free radicals from the body
Ingredients: All Organic* Turmeric Root, Ginger Root, Tulsi, Lemon Myrtle, Cinnamon, Black Peppercorn
Made in Canada