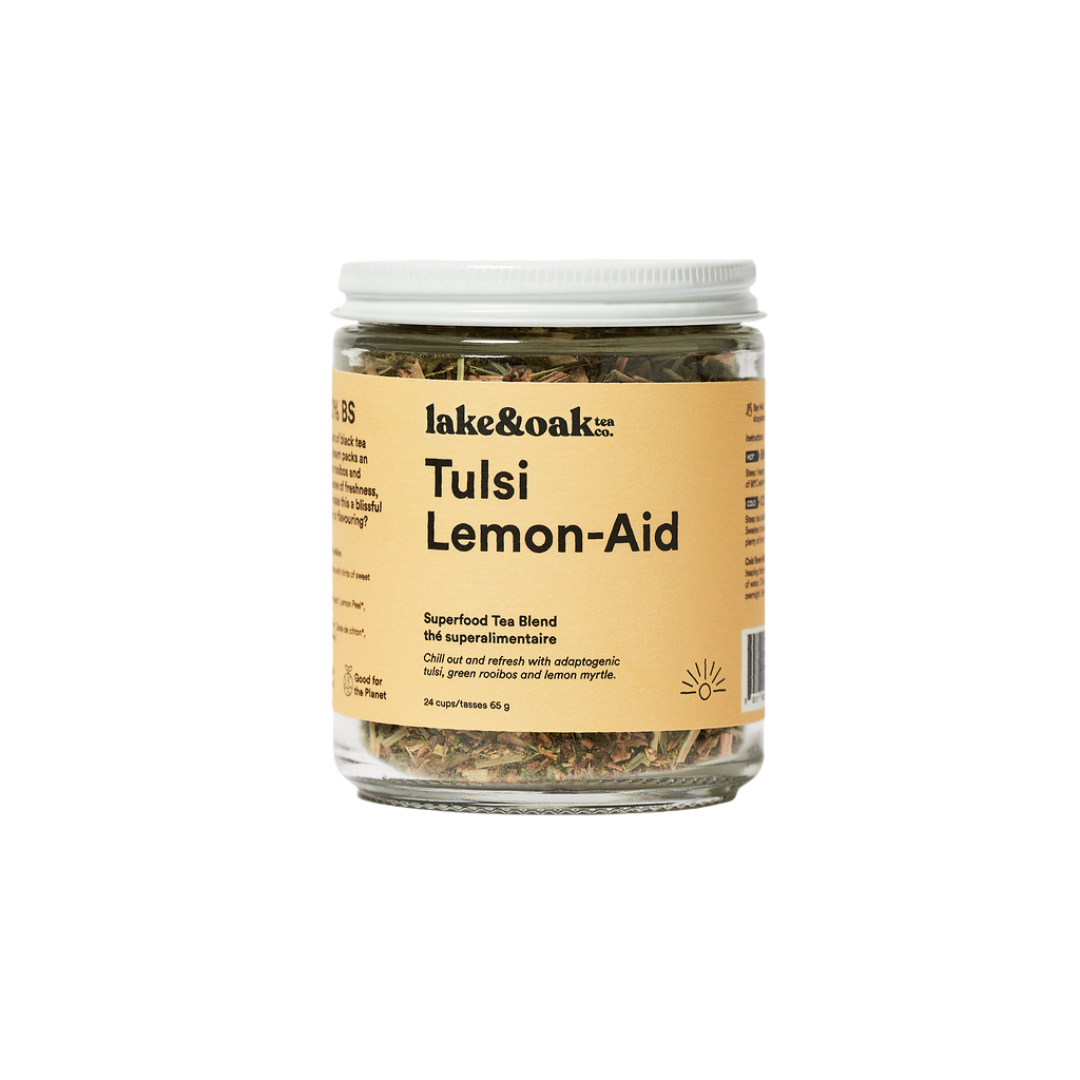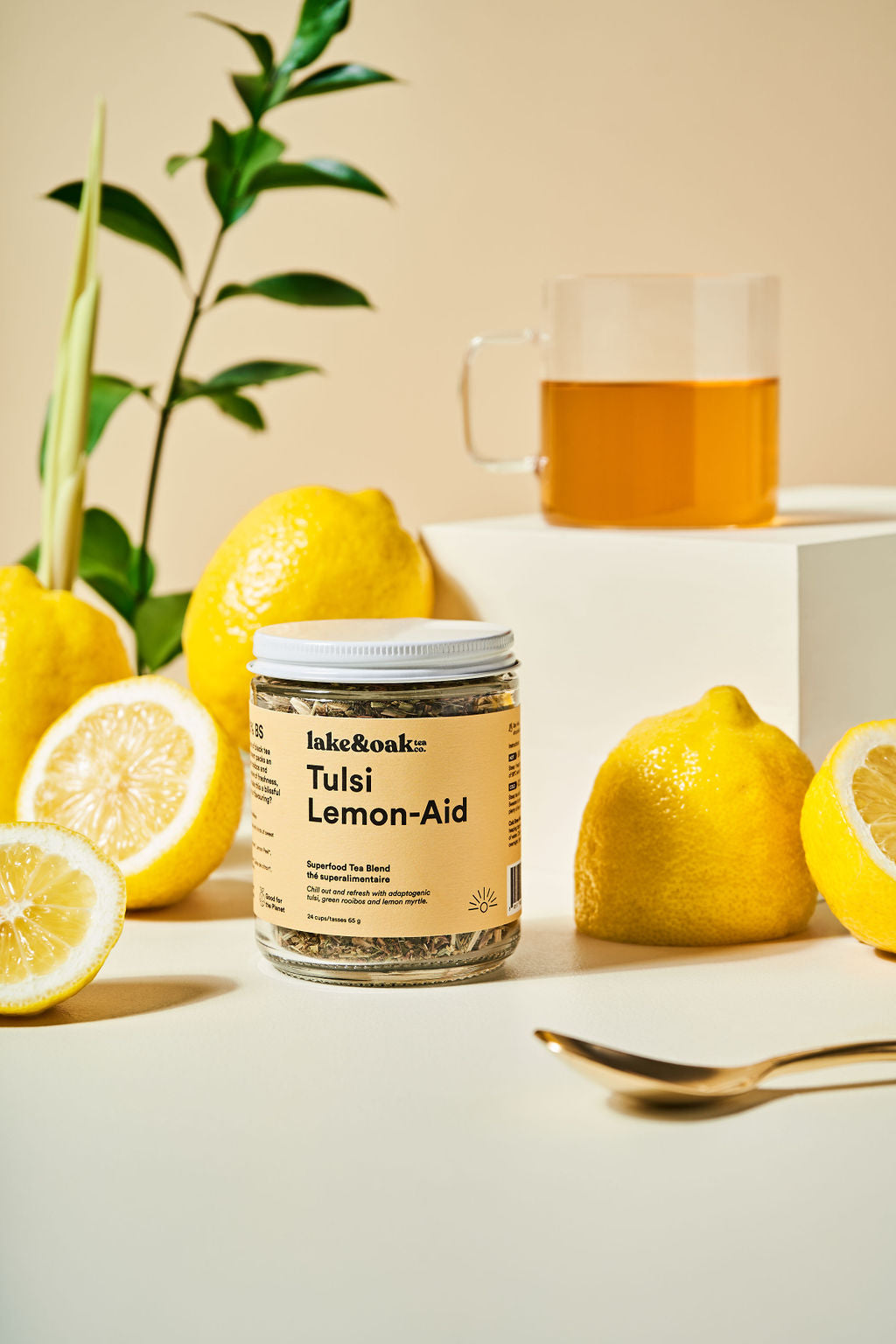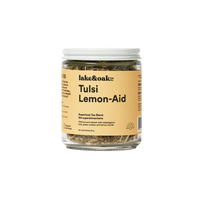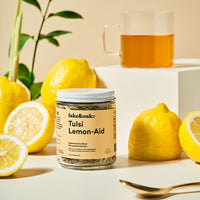 Tulsi Lemon-Aid - Superfood Tea
100% Refreshment 0% BS. Inspired by the timeless flavours of black tea and lemon, this caffeine-free dream packs an ultra healthy punch with green rooibos and adaptogenic tulsi. Bringing a wave of freshness, lemon myrtle and lemon peel make this a blissful sip hot or iced.
Caffeine, sugar or flavouring? Nuh-uh honey.
100% ORGANIC - ADAPTOGENIC - NUTRITIONIST FORMULATED - CAFFEINE FREE
Tasting notes: Citrus and grassy, with hints of black tea and sweet tulsi.
Benefits:

Help the body manage physical and emotional stress
Support digestion and improve gut health
Fight inflammation and free-radical damage
Ingredients: Tulsi*, Green Rooibos*, Lemongrass*, Lemon Peel*, Lemon Myrtle*, Schisandra Berry* (*All Organic)
Made in Canada