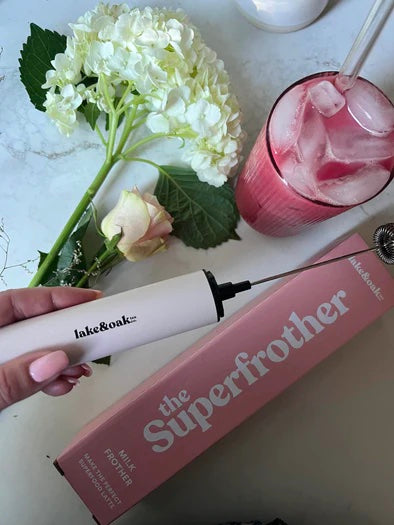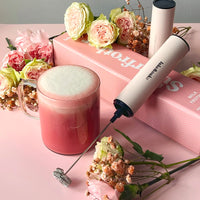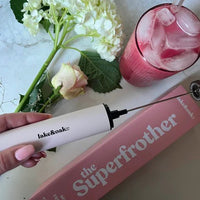 MILK FROTHER
Froth up something beautiful!
The ultimate rechargable milk frother, and bestie in all things beverage.
Keep this handy for a perfectly blended superfood latte, matcha or elixir. Froths and foams like a dream with both hot or cold milk (plant-based too!) Your dream drink is only a froth away!

Why we love it:
~FROTHS HOT OR COLD MILK
~DISSOLVES POWDERS
~USB RECHARGABLE
~ MAKES THE PERFECT SUPERFOOD LATTE$
~ PASTEL PINK & SUPER CUTE
How to:
Submerge the whisk into liquid turn on the frother. Froth until combined, and you reach desired foam level.
Important: always whisk in a vessel that is less than half full, leaving plenty of room for froth - The Super Frother is SUPER strong!
Care instructions 
 Rinse the whisk head under warm water to clean. Store with the lid on between uses.