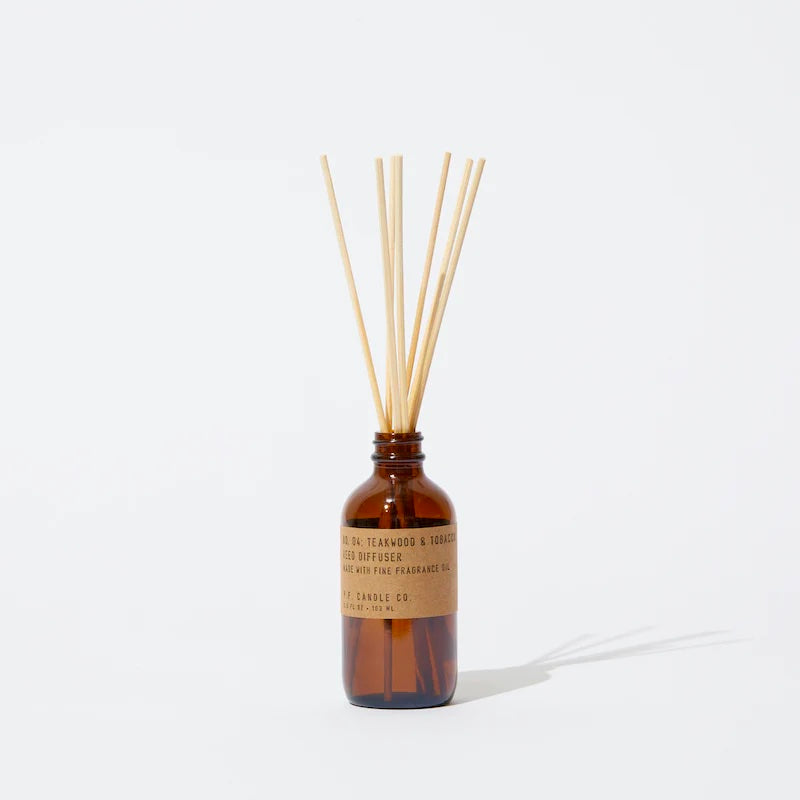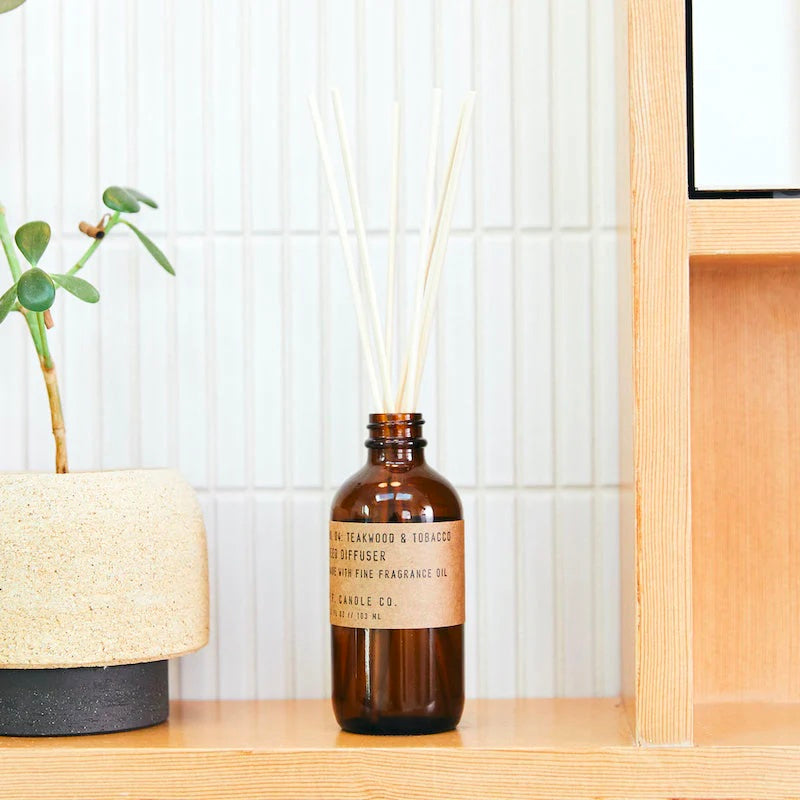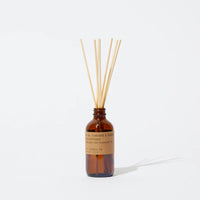 Teakwood & Tobacco 3.5 fl oz Reed Diffuser
The one that started it all. Some call it the boyfriend scent, we call it the O.G.
Notes of leather, teak, and orange.

Great for: Living room nooks or as a bookshelf companion. 
Low-maintenance scent throw, all day long. Just set it and forget it - no matches or flame necessary! Flip the reeds every so often to refresh the scent.

Ingredients: Naturally harvested rattan reeds, fine fragrance oil

Duration: 3-4 months. Low maintenance and long lasting home fragrance.

Size: 3.5 fl oz of fine fragrance inside of a 4 oz bottle. Bottle measures 4.25" in height, reeds are 9" long.