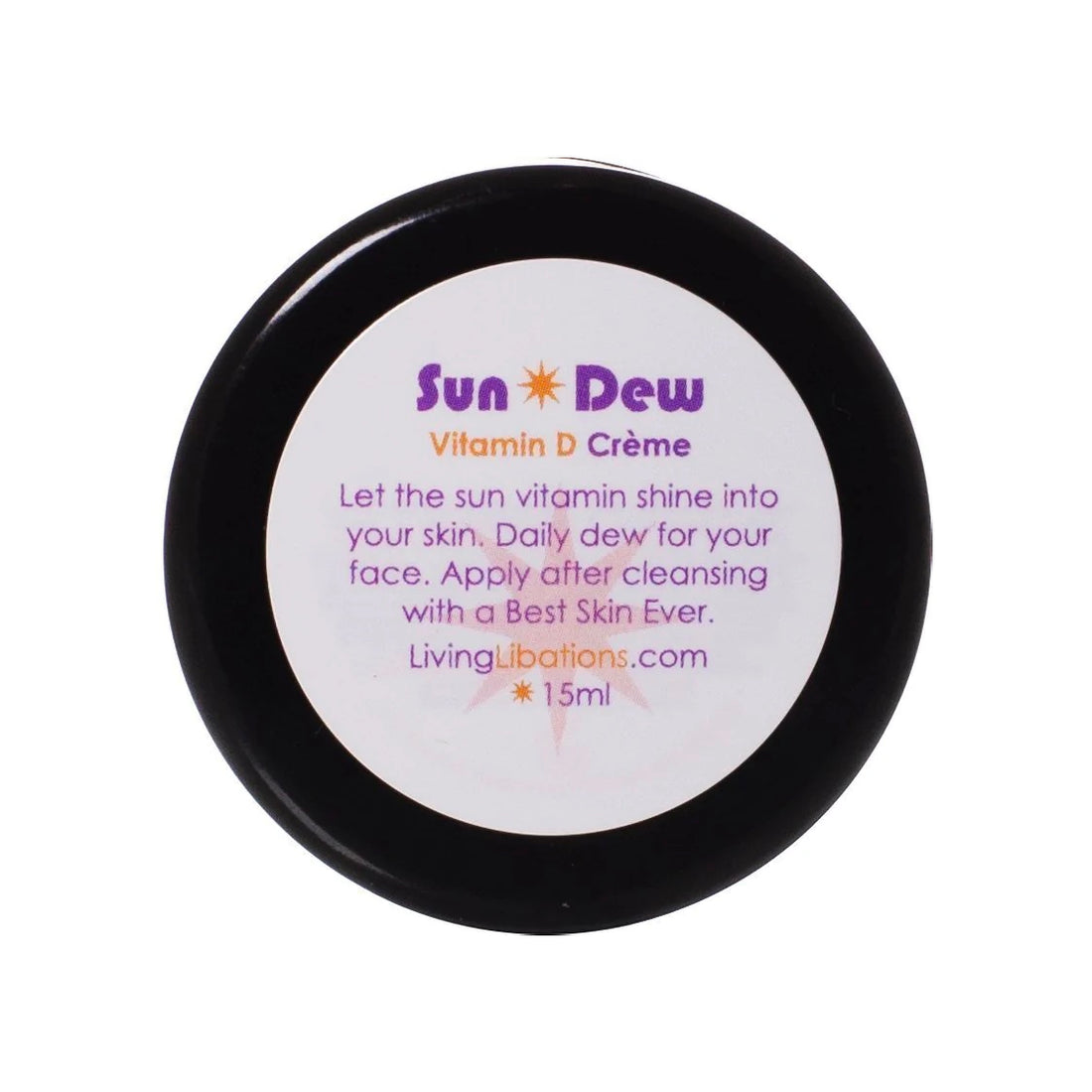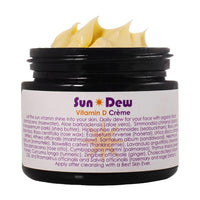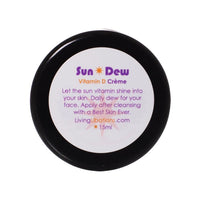 Let the sun vitamin shine into your skin with Living Libations Sun Dew Vitamin D Crème.
This unique formula delivers pure botanicals and nutrients to revitalize, hydrate, and sustain your skin's healthy glow.
A topical application of Vitamin D3 delivers the blessings of sunbeams upon your skin. This Sun Dew is swirled with four kinds of revelrous restoring roses, serenely smoothing Sandalwood and Seabuckthorn, pleasant Palmarosa's balancing beams, fortifying Frankincense, regenerating Ginger, toning Turmeric and Thyme, and illustrious Immortelle with its revered reputation for replenishing skin along with herbal infusions of skin-strengthening herbs for a dewy glow. It is especially enlivening on winter days when skin is dry and humour need a sunny pick-me-up.
Directions: Apply to skin, the normal amount you would use to moisturize your skin, in the morning for a daily dollop of Vitamin D. We especially love to use this during cold winter seasons and days of rain when we can't go outside to play.
Ingredients: Aloe Vera, Rose Hydrosol, Jojoba Oil, Shea Butter, Seabuckthorn, Rose Wax, Horsetail Herbal Infusion in Jojoba, Nettles Herbal Infusion in Jojoba, Marshmallow Root , Sandalwood, Immortelle, Frankincense, Lavender, Rose Otto, Palmarosa, Sweet Thyme, Turmeric, Ginger, Vitamin D3, Rose Hip, Rosemary + Sage Extracts.