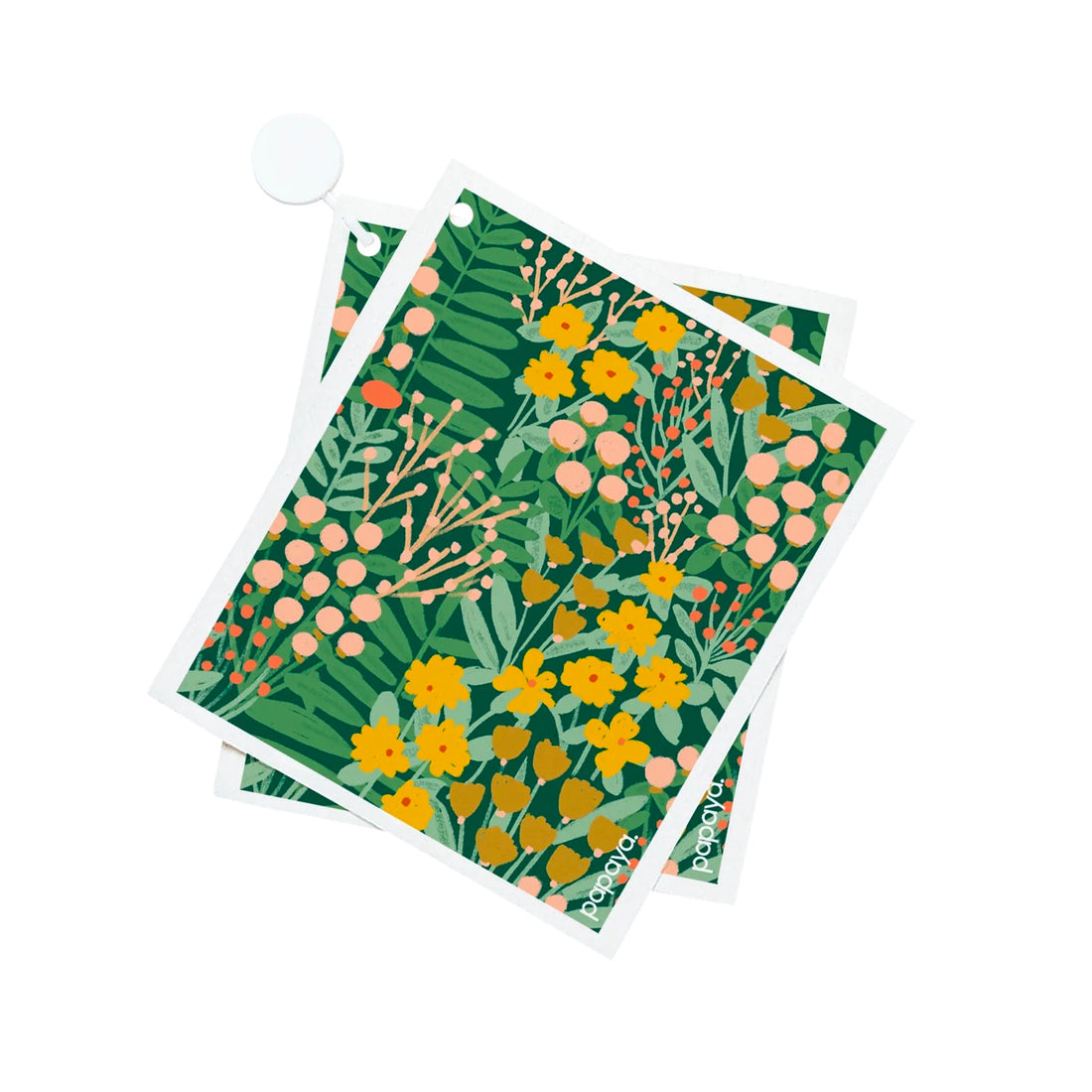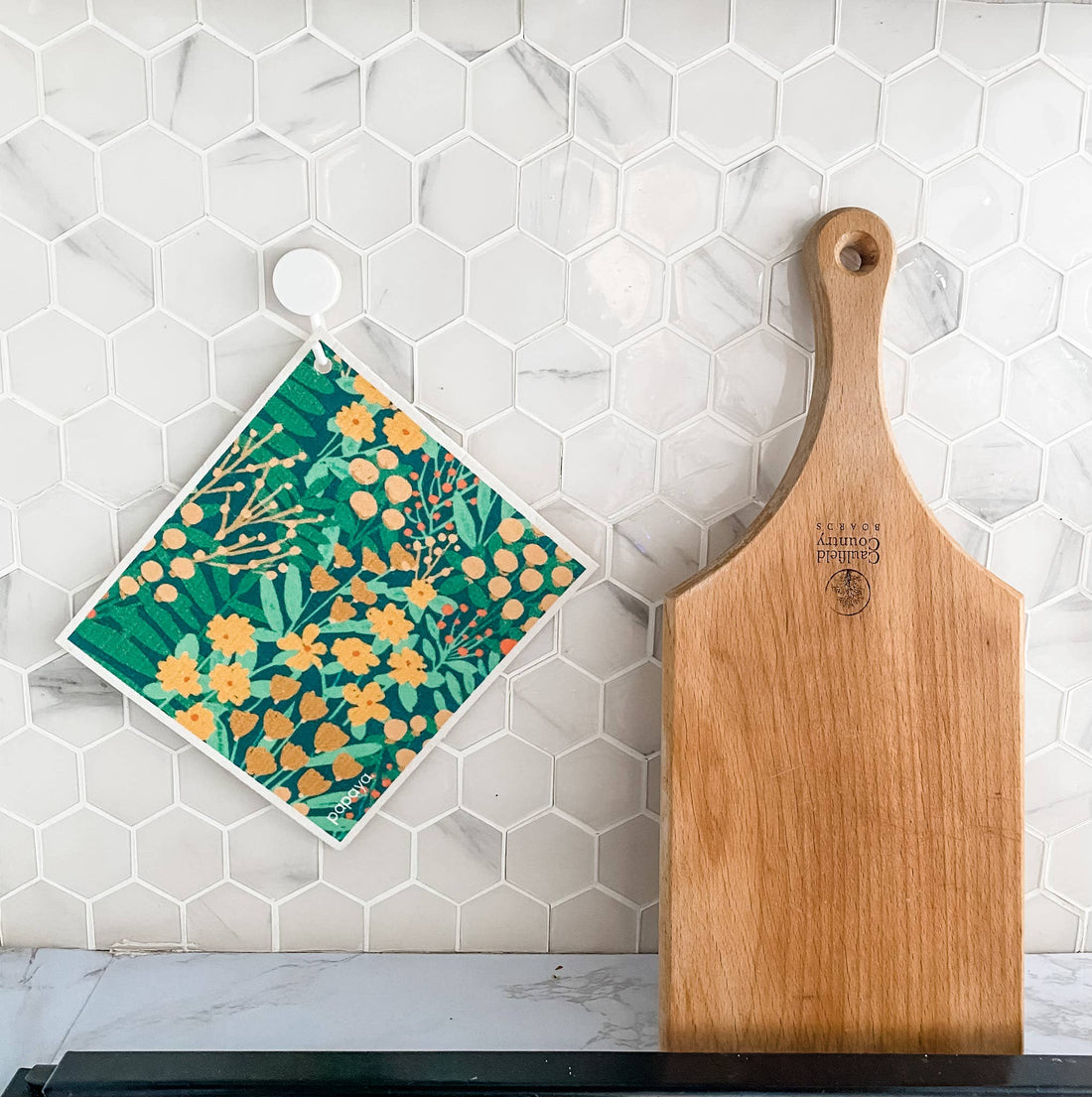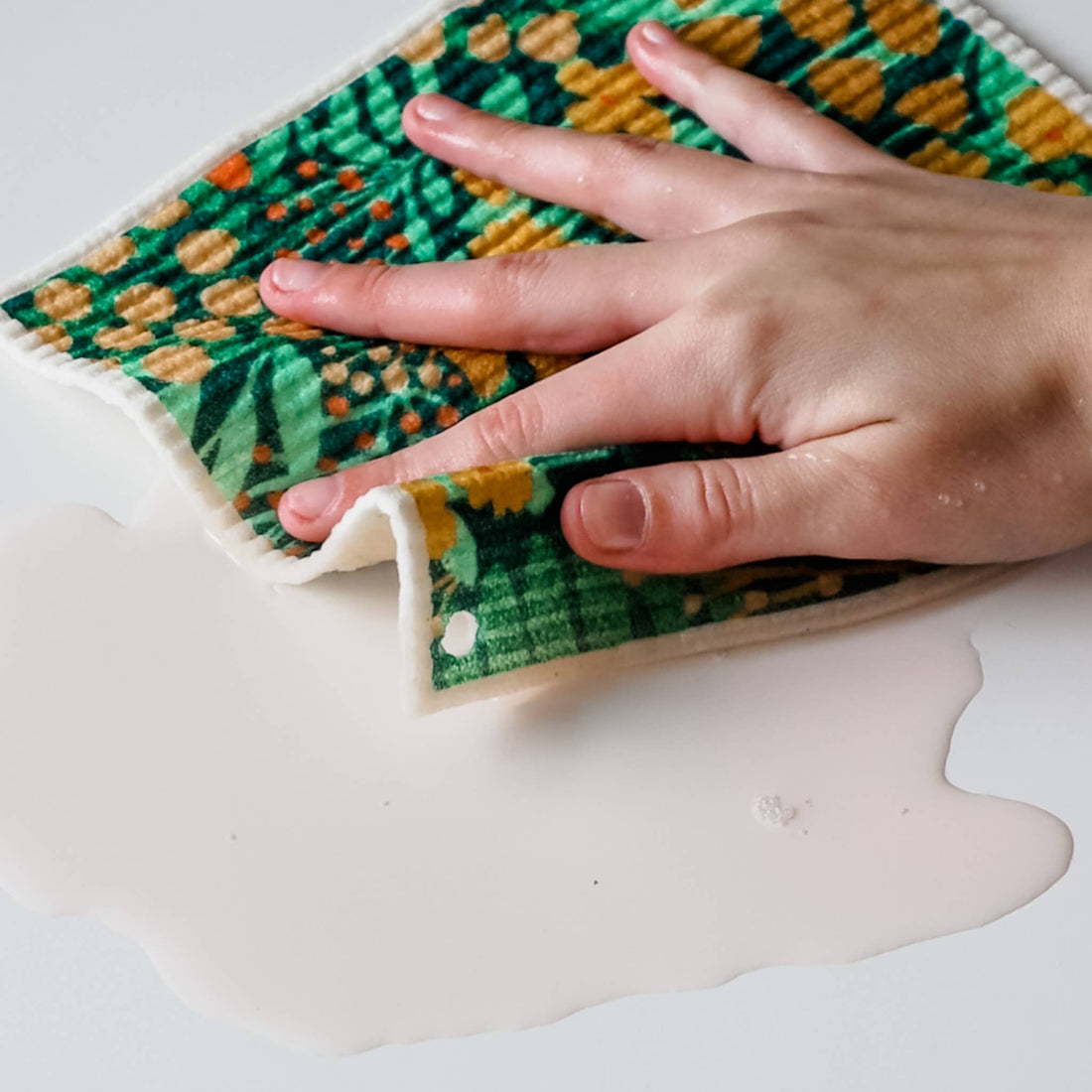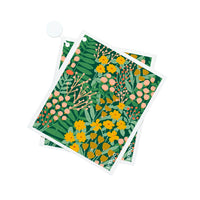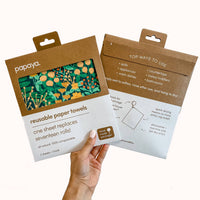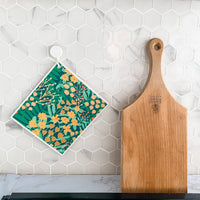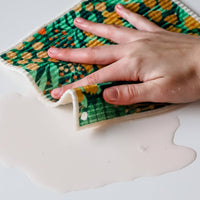 Secret Garden Reusable Paper Towel 2-pack
The Eco swap you never knew you needed!
1 sheet replaces 17 rolls of paper towel!
Just wet to soften
All natural
No mildew smell
100% compostable
includes a hook to hang dry 
2-pack
Papaya Reusable Paper Towels are made of two natural materials:
70% cellulose and 30% cotton - both of which are raw and renewable resources!
This makes them 100% compostable, so they don't go to the landfill like traditional plastic sponges. 
How to clean your towels:
For everyday use:
1.

 

Rinse with soap + water (or just water!) & hang to dry
For a deeper clean:
2.

 

Top rack of your dishwasher.

3.

 

Machine wash. Air-dry only. 
How long do they last?
Most people like to compost their reusable paper towels after

 

2-3 months of average wear and tear.

But depending on placement and use, one sheet can last 6-9 months !

Sheets used for messy cleaning (spills, appliances, dishes, kids) will reach their end quicker.

Sheets used for lighter cleaning (glass, vanities, produce etc.) will have a longer lifespan.