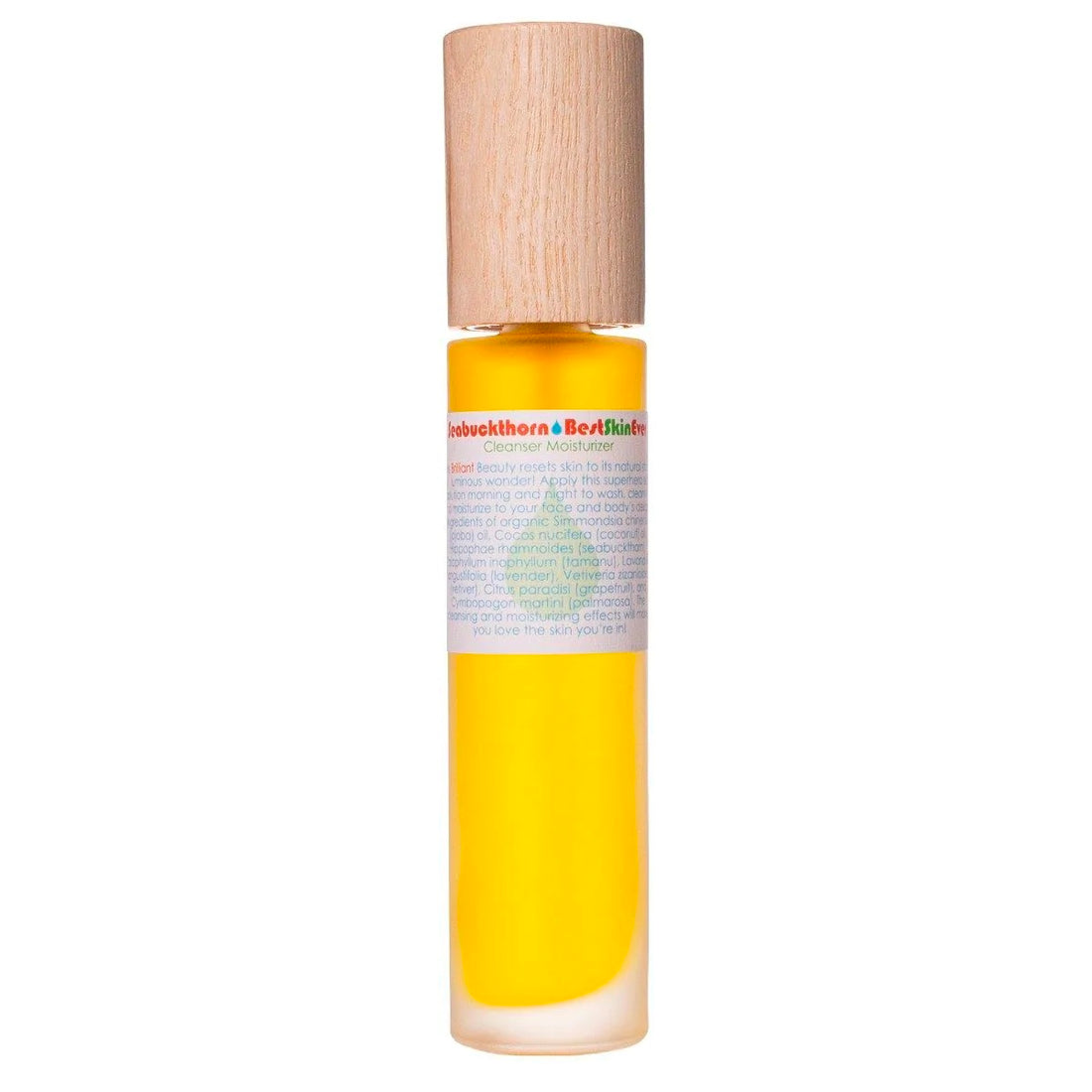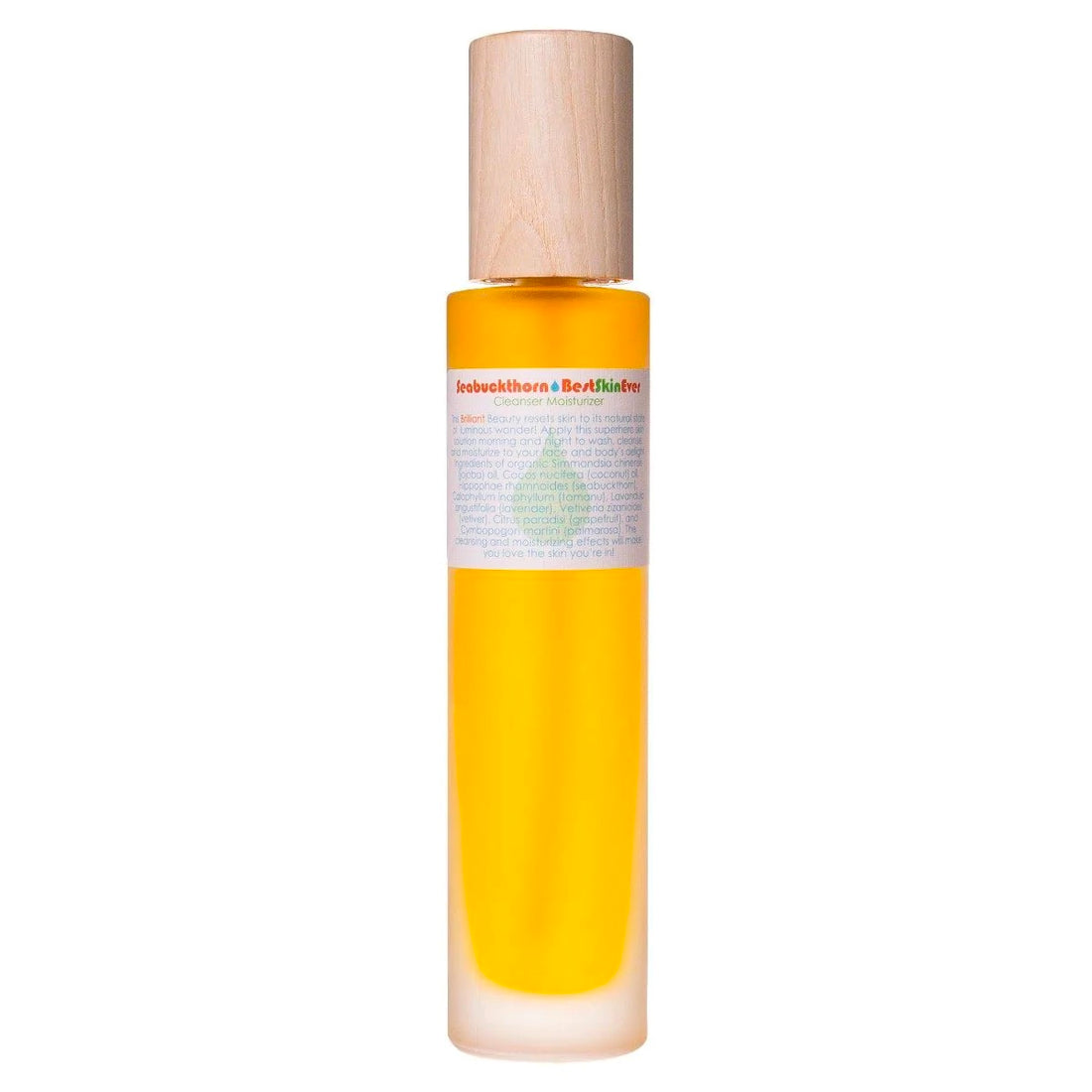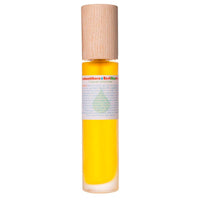 Seabuckthorn Best Skin Ever
Revive and clarify with Living Libation's best-selling skin elixir. Packed with omega fatty acids, vitamins, lipids, and hundreds of bioactive compounds to restore skin to its natural state of smooth, glowing wonder. 

Best Skin Evers renew the face and bedew the body and with grace. These all-in-one botanical blends cleanse, moisturize, and nourish the skin. Best Skin Evers are crafted to bring into balance all skin types.
Use: All-in-one to cleanse, exfoliate, and moisturize. Removes makeup. Perfect to cleanse from nose to toes. Beautiful for after sun rehydration. Combine with other Serums, Elixirs, and Essential Oils to create your own unique blend. Gentle enough for children. Perfect for all skin types, including as a cleanser for acneic skin.

Washing the face with pure pressed plant oils is an ancient Ayurvedic and gracious method to cleanse and gently exfoliate the skin. Nadine designed the Best Skin Evers to be your finest bathing and beauty aide. These oils plus water and a cloth are the simple essentials to cleanse, exfoliate, moisten and bedew.
Directions: Washing/Cleansing your Face with Best Skin Ever
Wet a small portion of a cloth with water.
Apply one to two squirts of any of the Best Skin Evers to the dampened portion of the face cloth.
Gently massage the face, neck and back of the neck with the moistened cloth. Wash gently or wash vigorously for a deeper exfoliating effect. Rinsing the face is optional.
Ingredients: Hippophae rhamnoides (Seabuckthorn), Simmondsia chinensis (Jojoba), Cocos nucifera (Virgin Coconut) Oil, Calophyllum inophyllum (Tamanu) Oil, Lavandula angustifolia (Lavender), Chrysopogon zizanioides (Vetiver), Citrus paradise (Grapefruit), and Cymbopogon martini (Palmarosa).
Natural, Organic, Vegan, Gluten Free, Fair Trade, Non-GMO, Peanut Free Facility, Peanut Free Product.