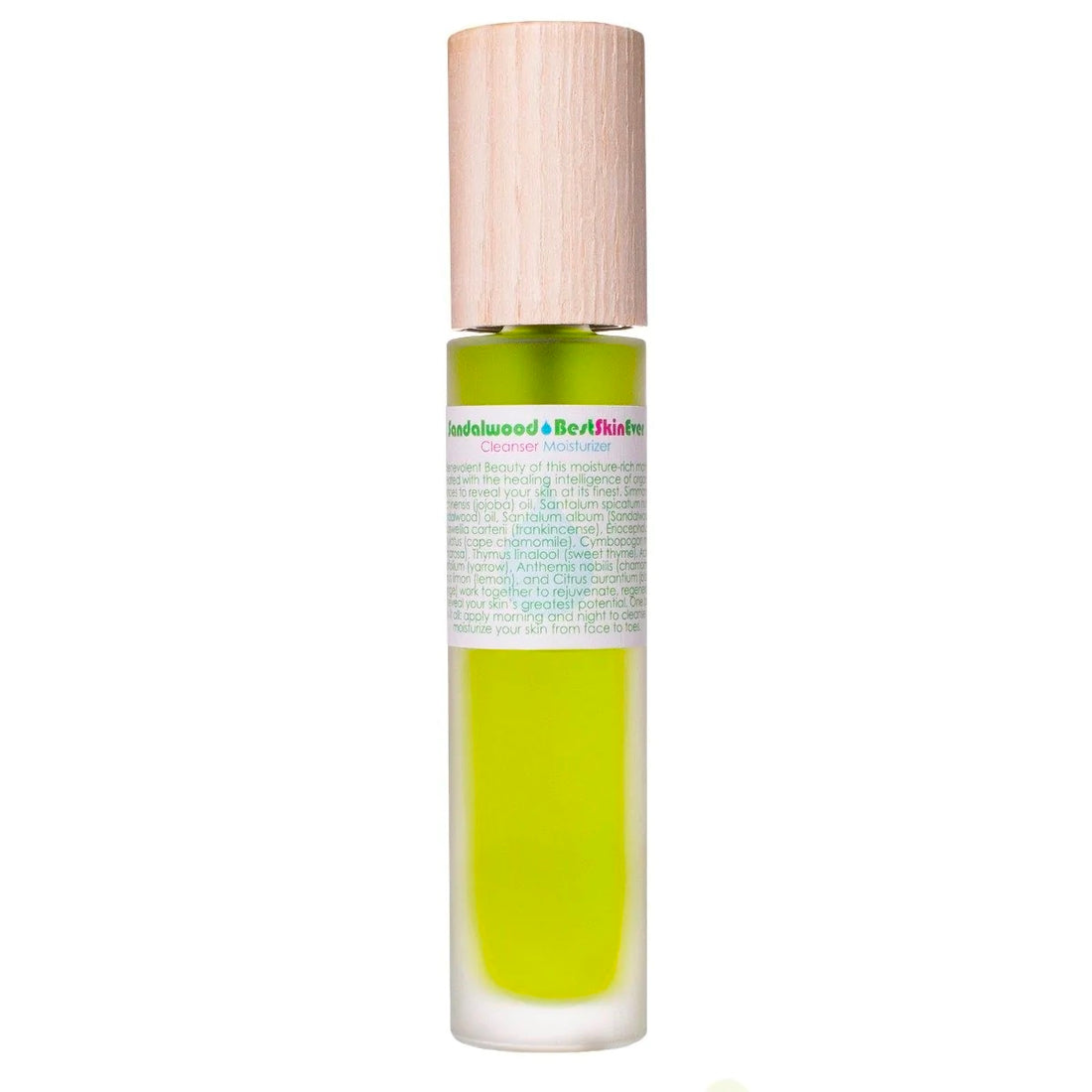 Sandalwood Best Skin Ever
Living Libations have created a delicious, deeply nutritious, moisture-rich manna to care for every inch of your skin! Created with the botanical intelligence of organic essential oils, Sandalwood Best Skin Ever will reveal your skin at its finest.

All-in-one to cleanse, exfoliate, and moisturize. Removes makeup. Blesses face and body from nose to toes. Beautiful for after sun rehydration. Gentle enough for children and those with super sensitive skin and noses. Perfect for all skin types, including acneic skin. Sandalwood Best Skin Ever can be used to moisturize dry skin, relax redness, and improve the appearance of scars and patchy, uneven skin tone.
Sandalwood Best Skin Ever contains organic and essential oils that are not only powerfully effective, they are gentle enough for the most sensitive skin. The key ingredient in this concoction is sacred Sandalwood Nut Oil which contains beneficial fatty acids and ximenynic acid. This is a key ingredient in achieving your Best Skin Ever! A bevy of botanicals work synergistically to rejuvenate, regenerate, and reveal your skin's greatest potential.
Organic Ingredients : Simmondsia chinensis (Jojoba), Santalum album (Sandalwood) Nut Oil, Santalum album (Sandalwood), Boswellia carterii (Frankincense), Eriocephalus punctulatus (Cape Chamomile), Cymbopogan martini (Palmarosa), Thymus vulgaris linalool (Thyme linalool), Achillea millefolium (Yarrow), Anthemis nobilis (Roman Chamomile), Citrus limon (Lemon), and Citrus aurantium (Blood Orange).
50ml