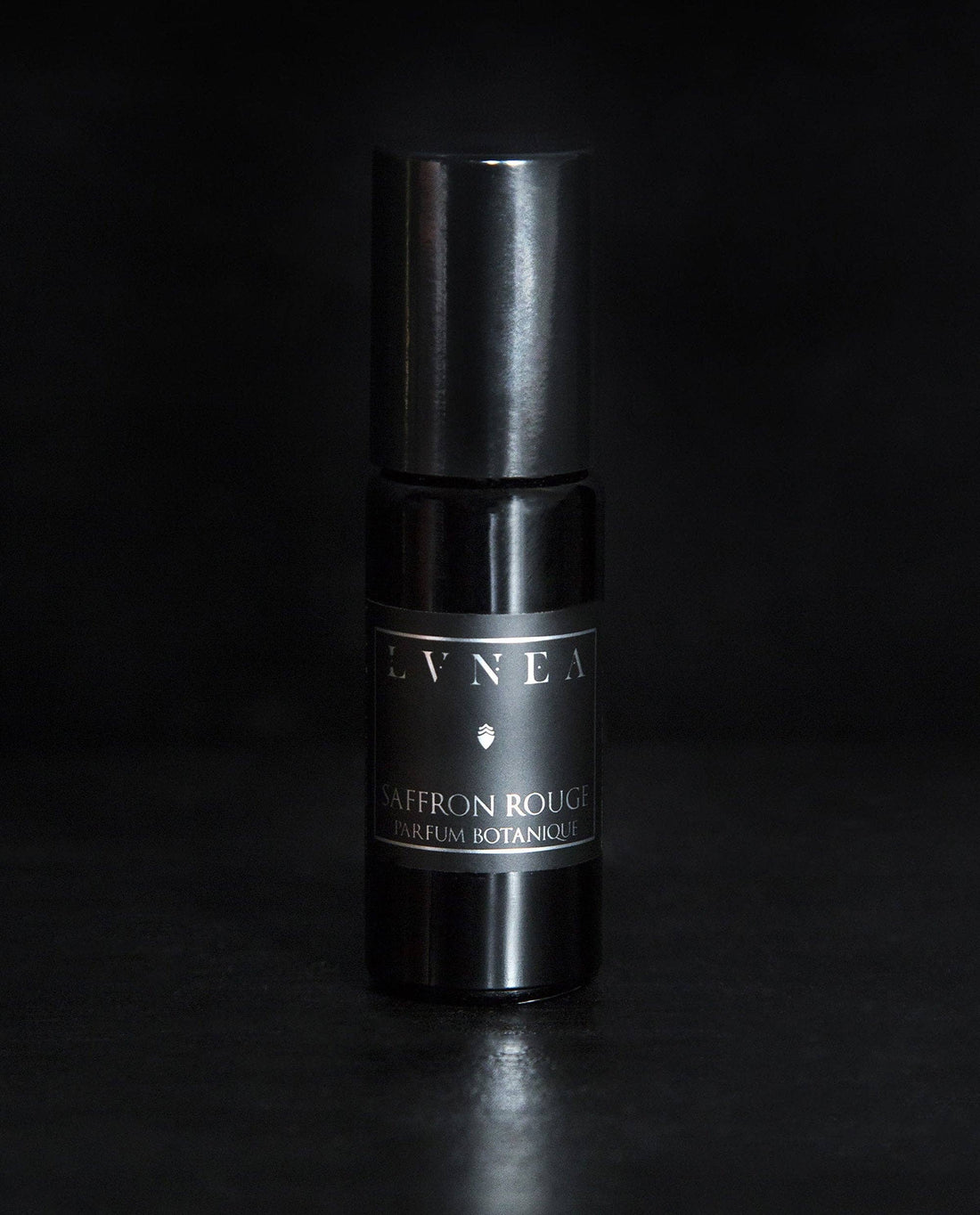 SAFFRON ROUGE | Parfum Botanique - saffron, rose attar, spikenard
Designed to work with your natural pheromones and enhance attraction.
According to Amazigh legend, saffron perfume is said to have magical powers - the power to make people fall in love. This subtle scent wears like a second skin.
FEATURED NOTES: saffron · attar of roses · red spikenard · sweet calamus · cinnamon
ASPECTS: leather · rosy · spiced amber · animalic
THE RITUAL: roll a small amount onto pulse points and allow to air dry. 10ml in a beautiful black amethyst glass bottle with a glass roller ball in a matte black tube.
Ingredients: Caprylic/Capric Triglyceride (Coconut Oil, Fractionated), Natural Fragrance/Parfum (Essential Oils, Absolutes, CO2s, Plant Extracts, and Natural Isolates).
NATURAL · BOTANICAL · UNISEX BLENDED AND BOTTLED IN SMALL BATCHES