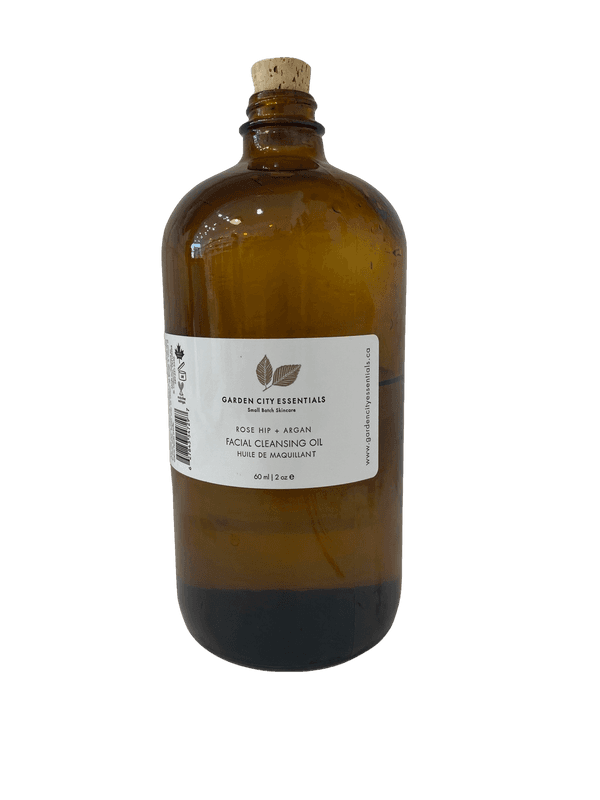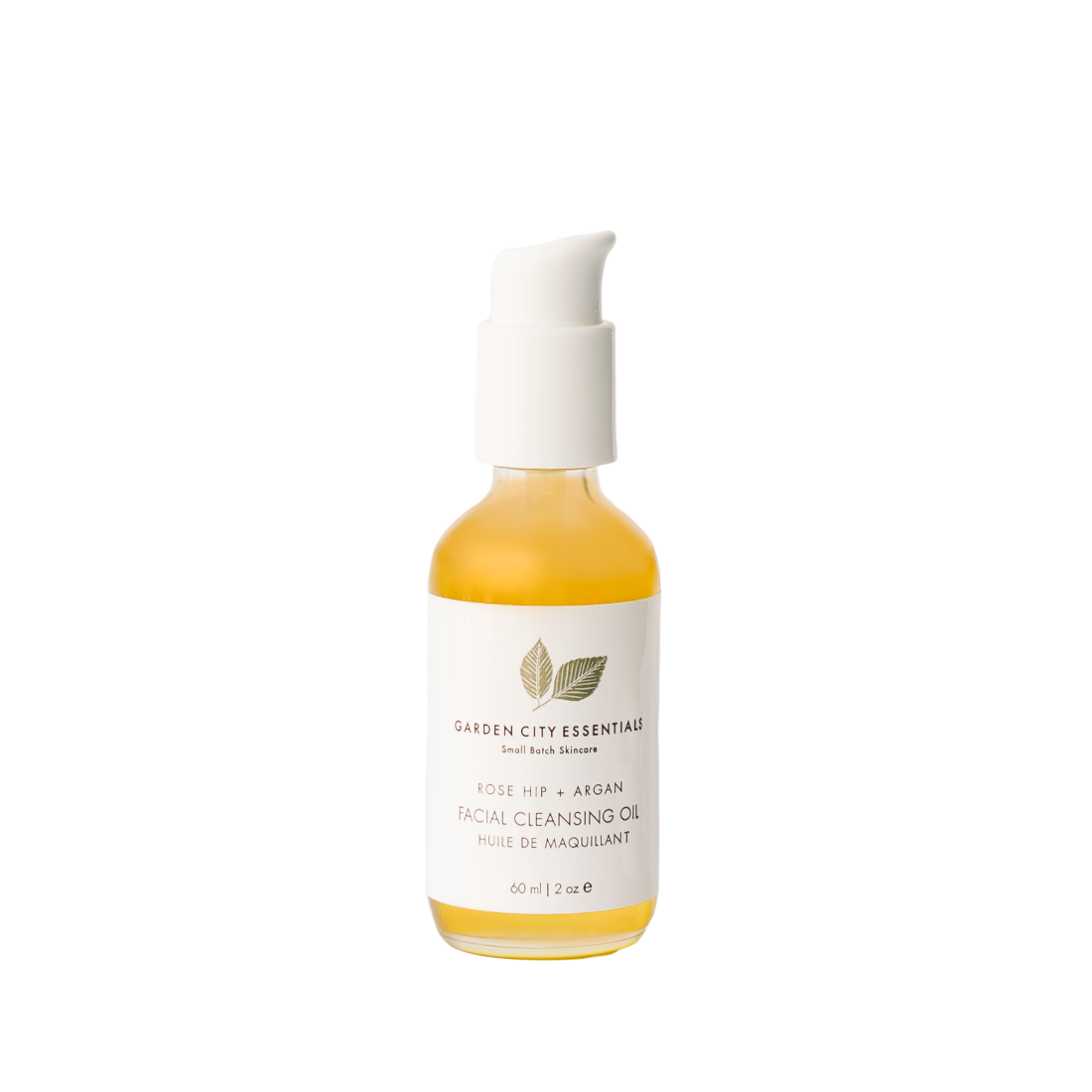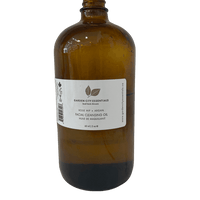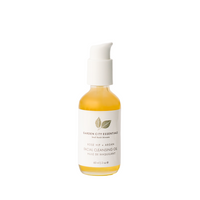 Bulk Rosehip + Argan Facial Cleansing Oil / g
Our Rosehip + Argan Facial Cleansing Oil sold by weight.

Pop by the shop for a refill or purchase a jar for $2 and add the amount you want to refill at home.
$0.40 / g
Oils have the ability to dissolve other oils such as sebum and oil based make-up. Our Facial Cleansing Oil provides a deep cleanse without compromising the skin's natural barrier function or pH balance. It will wash away impurities while delivering skin loving nutrients to improve the look and feel of your skin and promote a glowing complexion.
This blend is delicately scented with pure essential oils. It is non-greasy and non-pore clogging.
Apricot Kernal Oil
A richly nourishing oil for all skin types, especially high in Vitamin A. Vitamin A is essential to healthy skin to restore and heal. It works on a cellular level to promote higher skin cell turn over rate. A very stable and non-greasy oil that absorbs quickly into the skin. 
Calendula
Infused in organic Olive Oil for its nourishing and healing abilities. Calendula soothes and softens skin and has been recognized to have antiseptic, anti-inflammatory, anti-oxidant and regenerating properties.
Rosehip
Cold pressed and organic Rosehip Oil is full of vitamins, anti-oxidants and essential fatty acids. Used to hydrate the skin and reduce dark spots, fine lines, scars and environmental damage.
Argan
Cold pressed, organic and unrefined, Argan Oil is high in anti-oxidants like vitamin E and omega 6 fatty acids. It helps soften skin and maintain a glowing complexion by restoring the lipid layer of the skin and minimizing wrinkles.
Frankincense
One of the best essential oils in skincare to rejuvenate skin tone and prevent wrinkles. It smells divine with fresh, citrus, turpentine top notes and sweet, warm wood-smoke, balsamic undertones. Deeply calming and grounding.
How to use: 
Dispense 1-2 pumps of Facial Cleansing Oil into the palm of your hand. Add a few drops of water or toner and rub palms together to warm. Apply oil to face and neck and massage for a minute or two. Use a damp wash cloth to steam for 30 seconds to a minute and then gently wipe away excess oil. Repeat if desired. Follow with GCE Facial Toner and Facial Serum.
Ingredients: Apricot Kernal Oil*, Calendula* Infused Olive Oil, Rosehip Oil*, Grapeseed Oil*, Argan Oil*, Jojoba Oil*, Vitamin E (non-gmo), Grapefruit Seed Extract, Essential Oils of Rose, Jasmine, Neroli, Geranium*, Frankincense*, Carrot Seed*. *=Certified Organic Ingredient