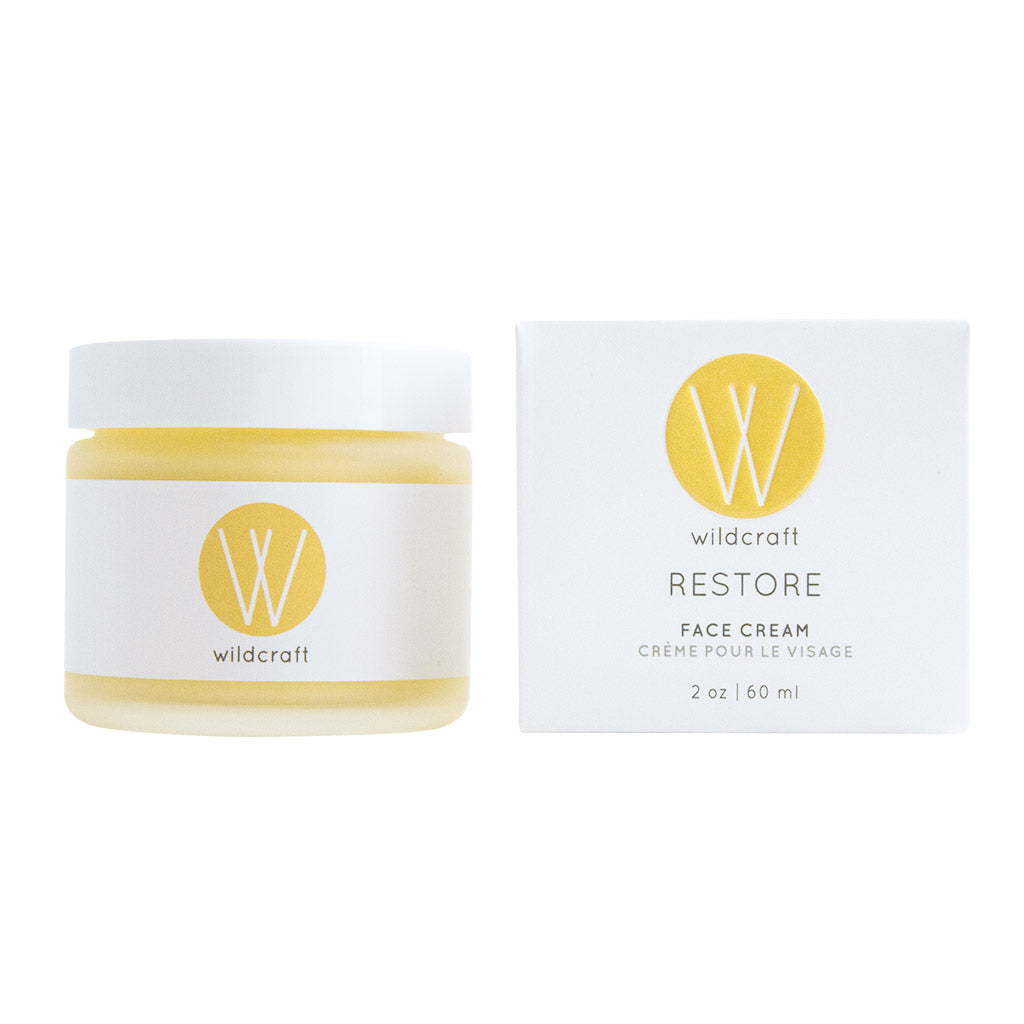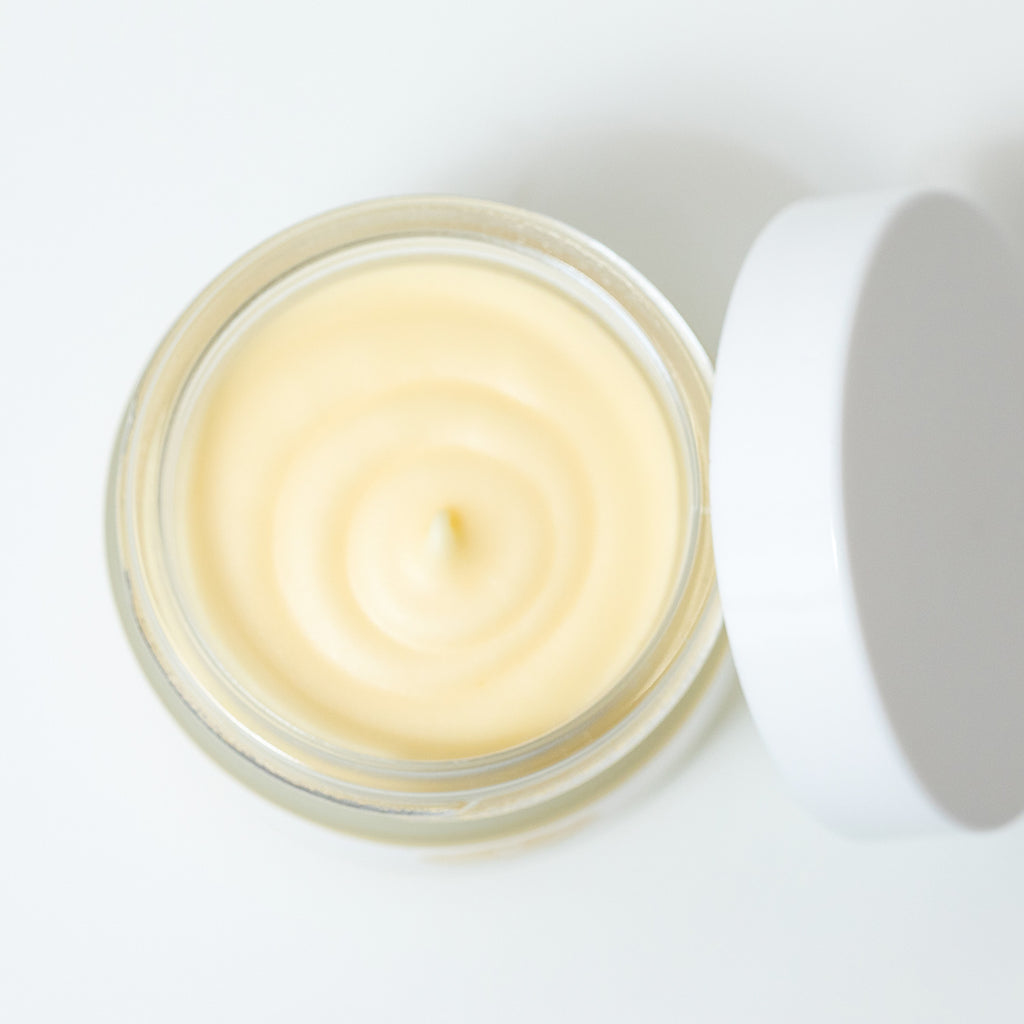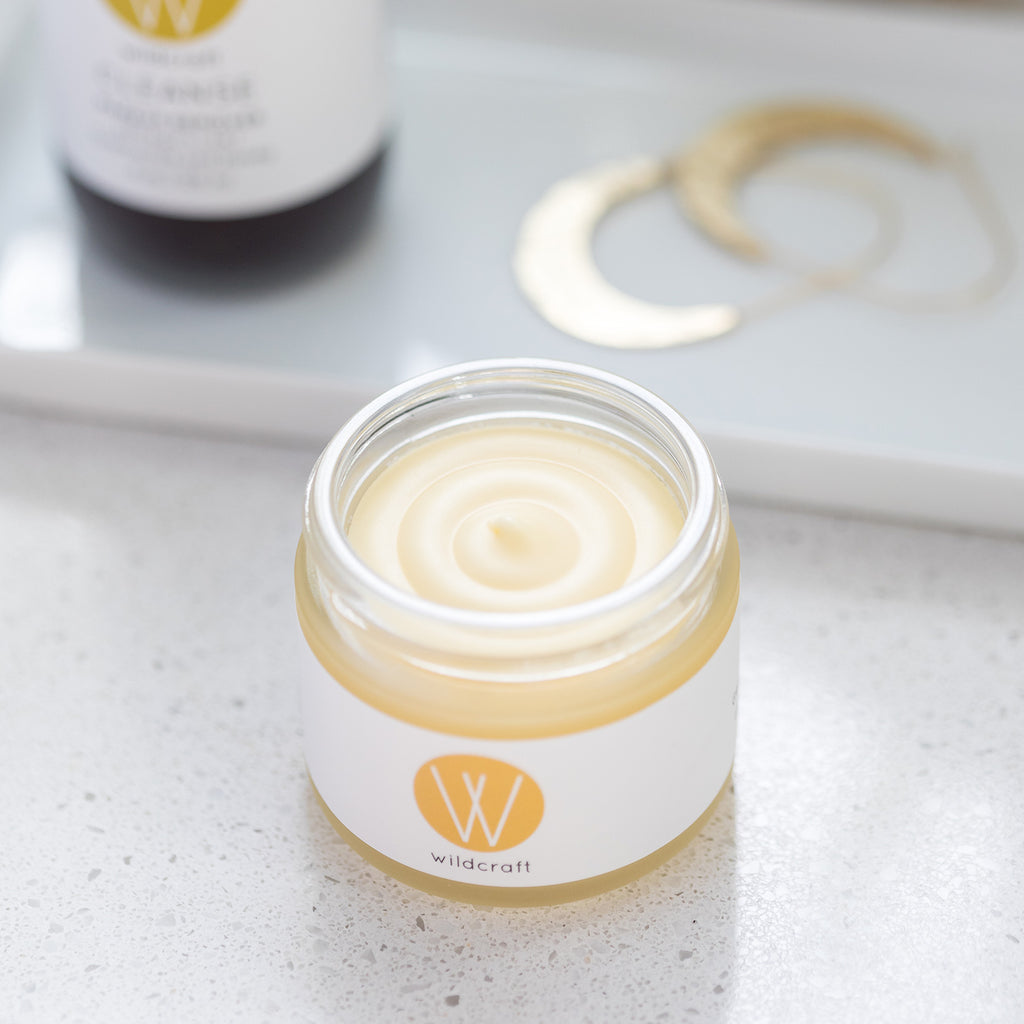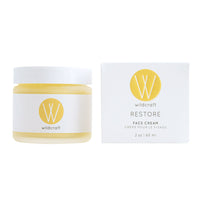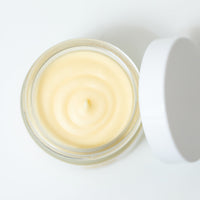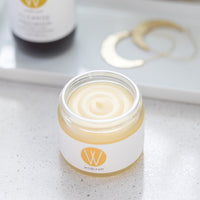 Wildcraft's best-selling moisturizer that leaves skin vibrant, glowing, and deeply rejuvenated. Best for dry and dehydrated or mature skin.
Restore your natural radiance. Formulated with a luscious blend of organic rosehip, calendula-infused sunflower, and geranium oils, their richest face cream yet provides a boost of skin-loving Vitamin A, youth-preserving essential fatty acids, and nourishing botanical extracts to naturally reduce the appearance of fine lines and provide skin with a delicious boost of hydration. This buttery-soft formula is blended by hand to ensure the perfect consistency every time. It glides on smoothly and absorbs quickly for a soft, youthful glow that lasts.
86% organic . cruelty-free
Details:
- Hydrates, brightens, and balances complexion
- Rejuvenating properties discourage scarring and hyperpigmentation
- Gentle enough for sensitive or irritated skin
Scent profile: Delicately sweet with hints of citrus.
How to Use:
Apply a pea sized amount on skin after cleansing and toning. Massage well in upward and circular motions. Can also be layered on top of a face serum.
Ingredients:
Orange flower water*, Calendula* infused sunflower oil*, Aloe vera juice*, Avocado oil, Rosehip seed oil*, Beeswax*, Ecocert approved emulsifying vegetable wax (cetearyl alcohol and sodium cetearyl sulfate), Ecocert approved Vitamin E oil, Geranium essential oil*, Ecocert broad spectrum preservative (gluconolactone, sodium benzoate, calcium gluconate) | *organic