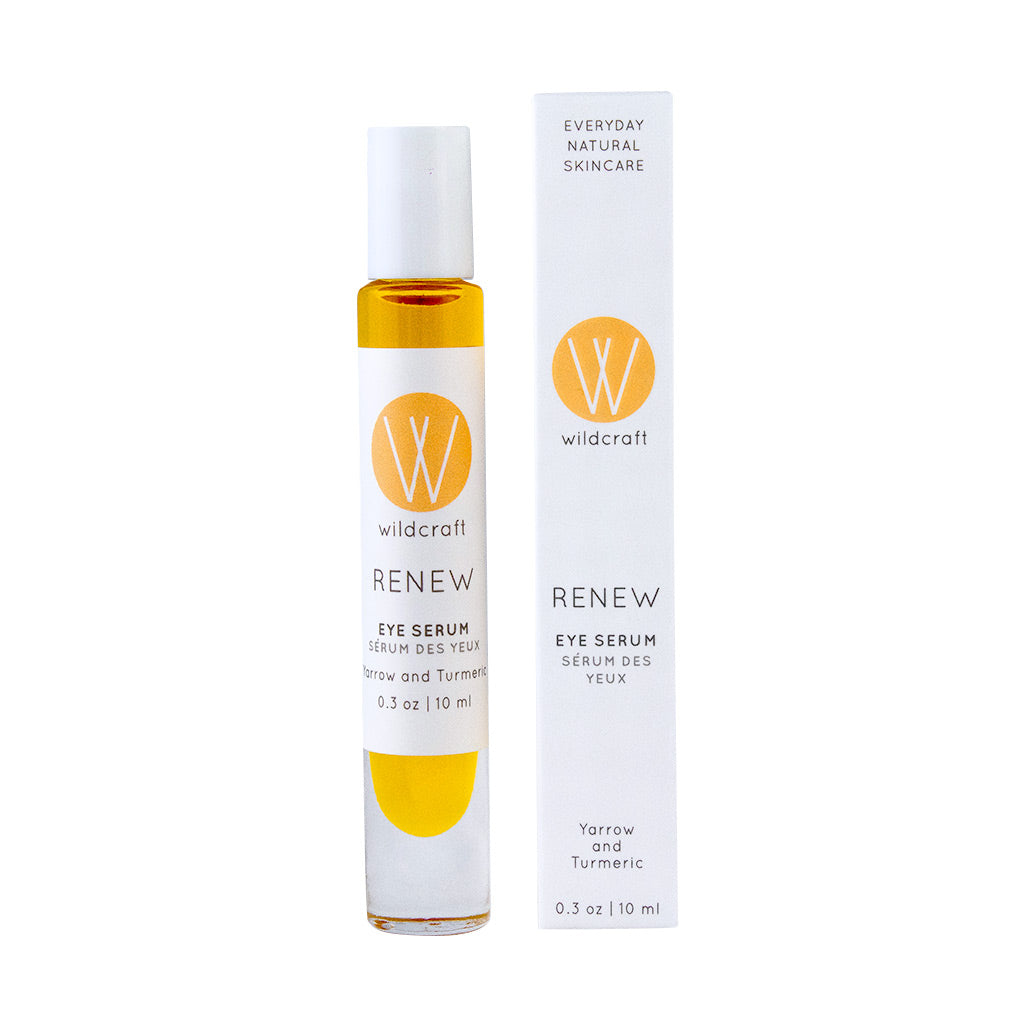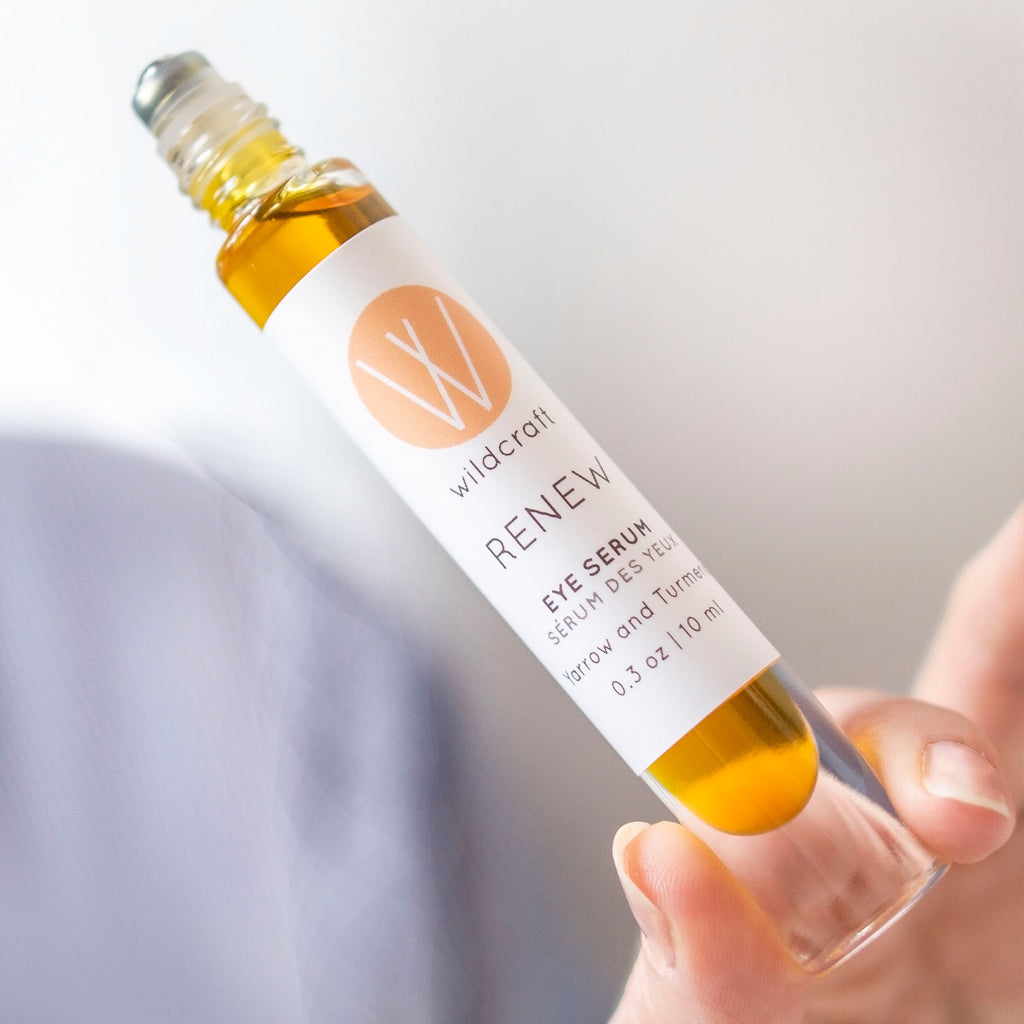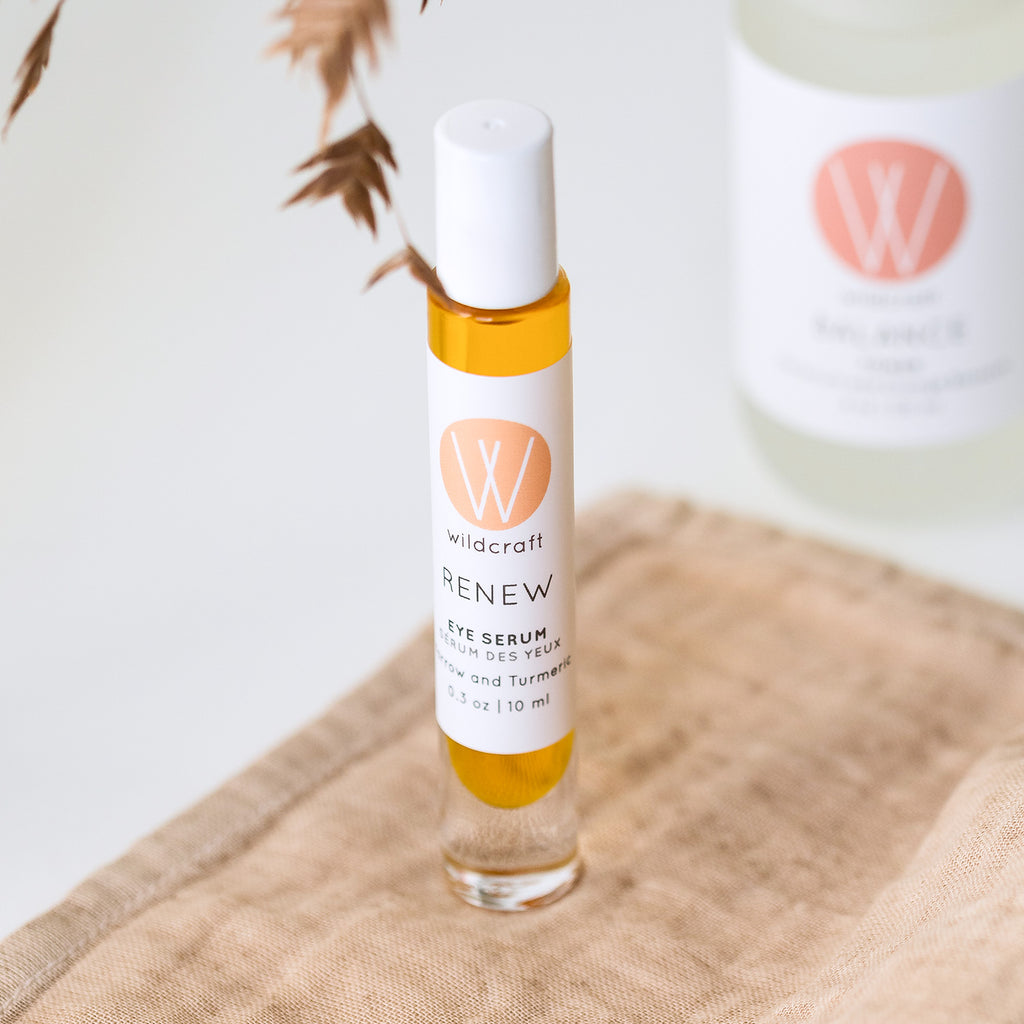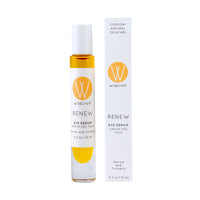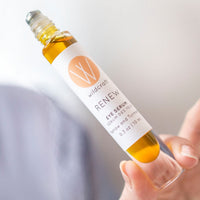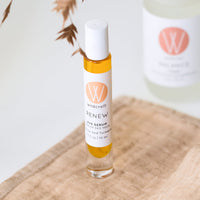 An antioxidant-packed eye serum that targets dark circles and puffiness. Ideal for all skin types.
Hello, bright eyes. This potent serum targets dark circles and puffiness to help moisturize, soothe, and restore a youthful appearance to the delicate skin around your eyes. Formulated with naturally anti-inflammatory turmeric and skin-softening yarrow, this serum is dual-purpose and can be used as a handy spot treatment.
97% organic . vegan . cruelty-free
Details:
- Encourages cellular renewal
- Antioxidants protect against environmental damage
- Active vitamins and minerals plump and nourish the skin
Scent profile: Refreshing and earthy with a slight sweetness.
How to Use:
Use after cleansing and toning skin, morning or night. Place roller ball in a sweeping motion across under eye area and use ring finger to gently tap and press into skin until absorbed.
Ingredients: 
Vanilla infused Jojoba oil*, Pumpkin seed oil*, Argan oil*, Elderflower infused Sunflower oil*, Seabuckthorn oil, Frankincense, Geranium*, Spearmint*, Turmeric, Carrot seed, and Yarrow essential oils, Rosemary leaf extract.

*organic