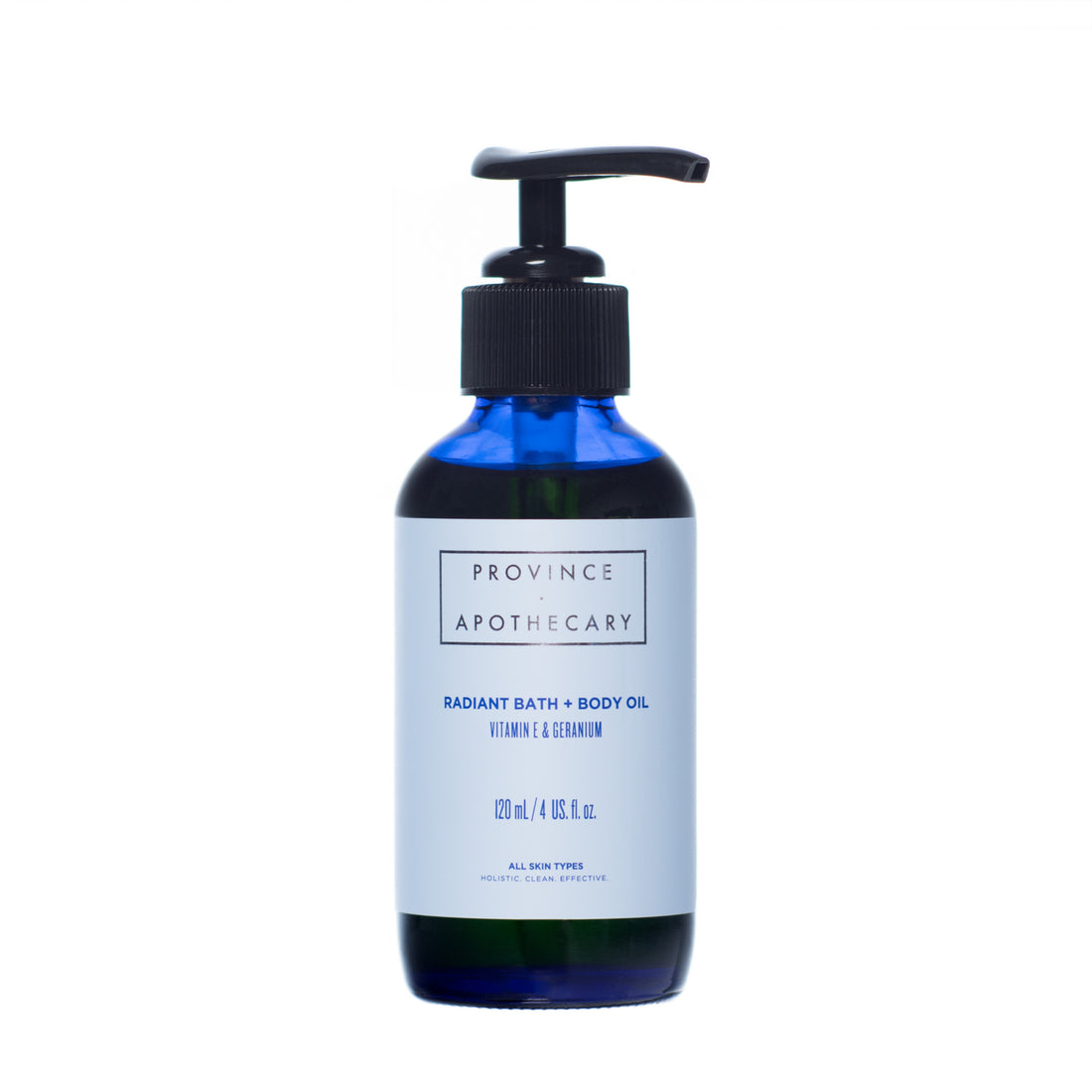 This alluring bath and body oil absorbs quickly to soften, nourish and revitalize all skin types.
Why it's special:
The rich blend of moisturizing plant oils effectively tones, firms and improves elasticity, resulting in glowing, smooth skin.
The invigorating fragrance blend of essential oils will enliven your spirit, leaving you feeling balanced and revitalized.
Ingredients: 
Safflower oil*, Camellia Seed oil*, Avocado oil*, Jojoba Seed oil*, Extra Virgin Olive oil* [infused with Calendula officinalis flowers*, Comfrey flowers*], Rose Hip Seed oil*, Pomegranate Seed oil, Broccoli Seed oil*, Black Cumin Seed oil, Vitamin E, Rosemary leaf extract, Geranium, Clary Sage, Lavender*, Frankincense*, Cypress, Myrrh, Juniper*
*Certified organic ingredient
How to use: 
Massage into damp skin after showering, or add one to three pumps of oil directly into your bath water.
JULIE'S PRO-TIP
In the morning, dry brush your entire body with a natural bristle brush, then shower and apply our Radiant Bath + Body Oil immediately after to damp skin. Wait two to five minutes for the oils to absorb before getting dressed.
At night, add one to three pumps of our Radiant Bath + Body Oil into an epsom salt bath to calm the senses and leave skin feeling super soft and hydrated.