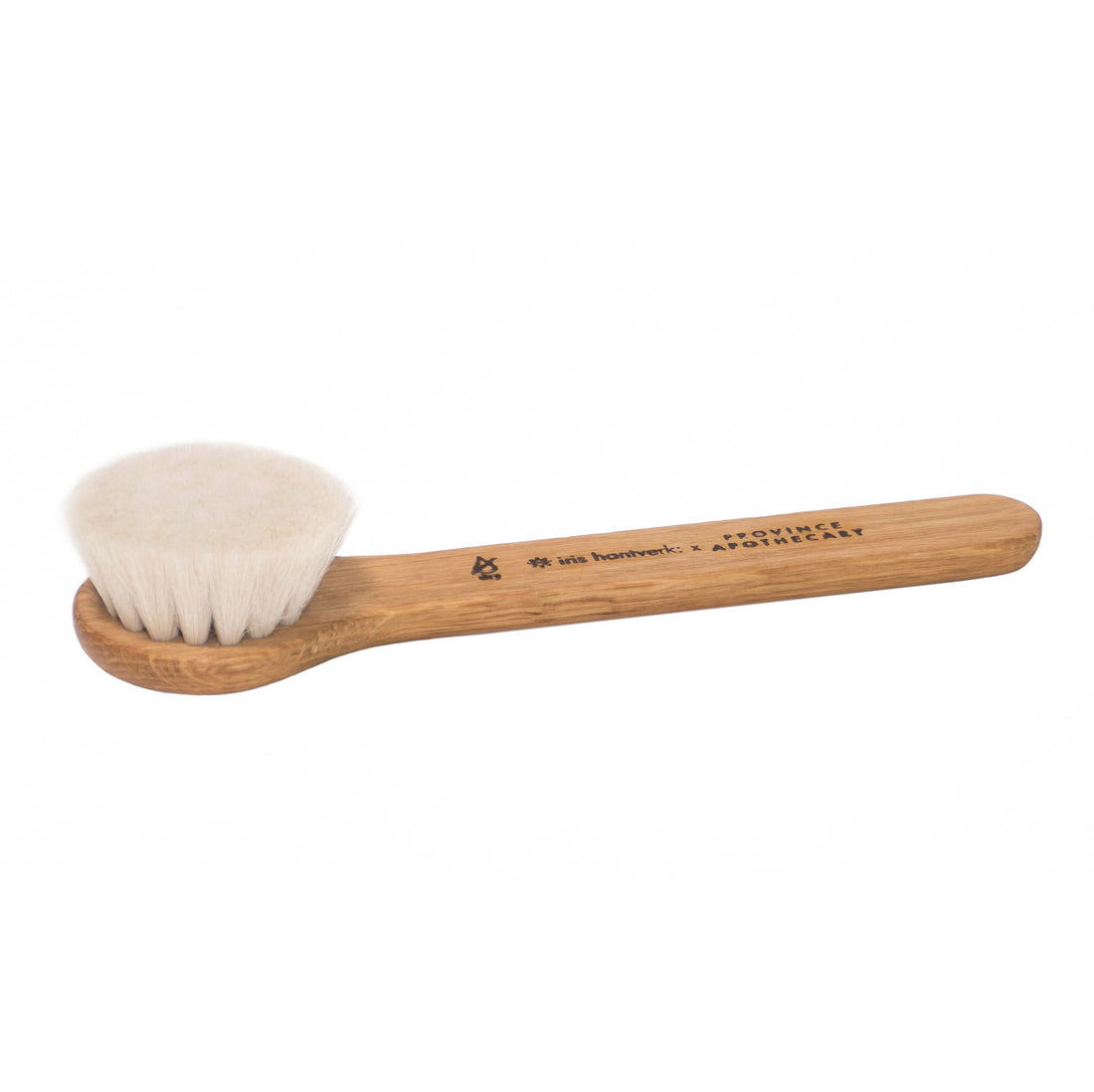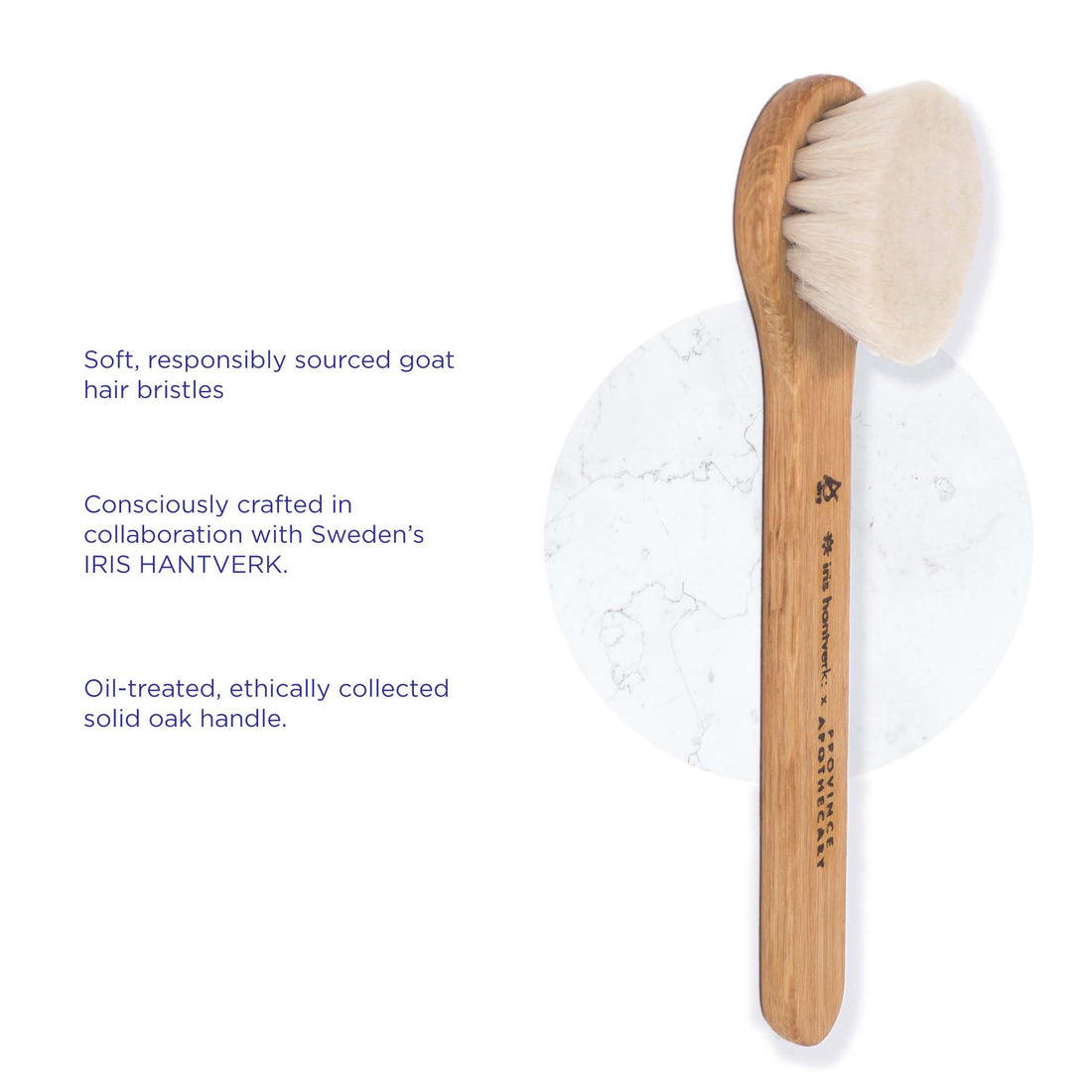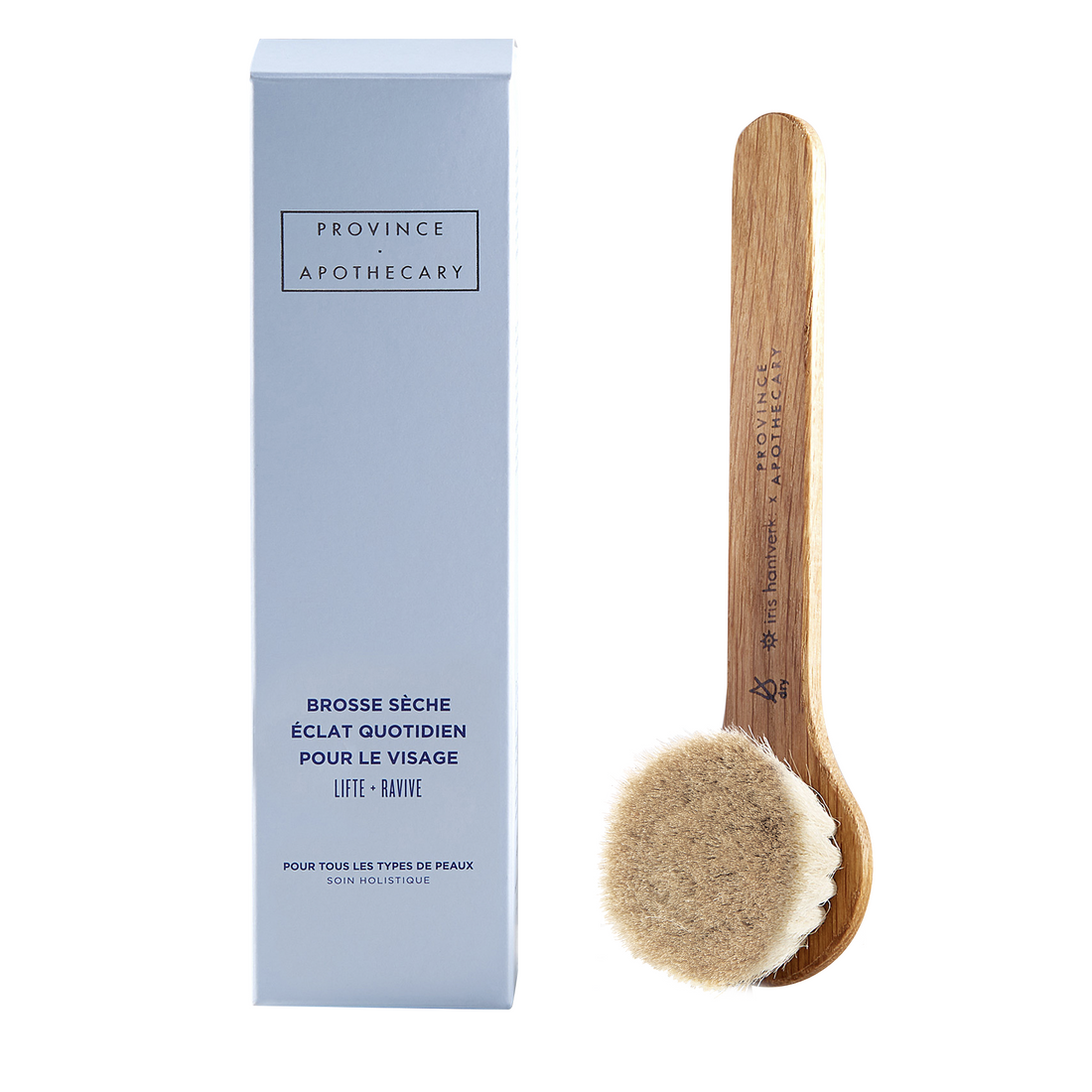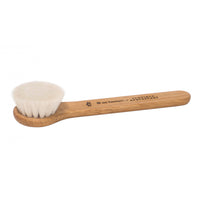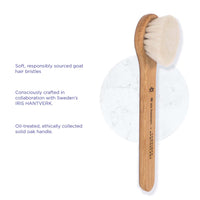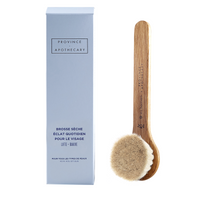 Daily Glow Facial Dry Brush
Dry brushing activates your lymphatic system to awaken the face and support overall skin health from within.
Why it's special:
The benefits of daily facial dry brushing are endless. Here are a few of our favourites:
Smooths fine lines and brightens appearance
Reduces puffiness and dark circles
Detoxifies to help congested skin
Tones and firms skin
Gently exfoliates and sloughs off dead skin cells
How to use:
Scan the QR on your product package for a quick how-to tutorial and additional info. 
For a complete facial workout with transformative results, we recommend practicing facial brushing on dry skin, first thing every morning.
Watch

 

Julie's morning Facial Dry Brushing Ritual and download the

 

instructional leaflet.
Cautions: Do not use on damp or wet skin. Do not use on irritated, extremely sensitive, broken or sunburned skin. Do not share your brush. Always perform an allergy patch test before use.

JULIE'S PRO-TIP:
I facial dry brush every morning, while the water boils for my coffee, and I've seen a visible difference: fewer dry skin patches, less pore congestion, a brighter complexion and overall healthier skin.