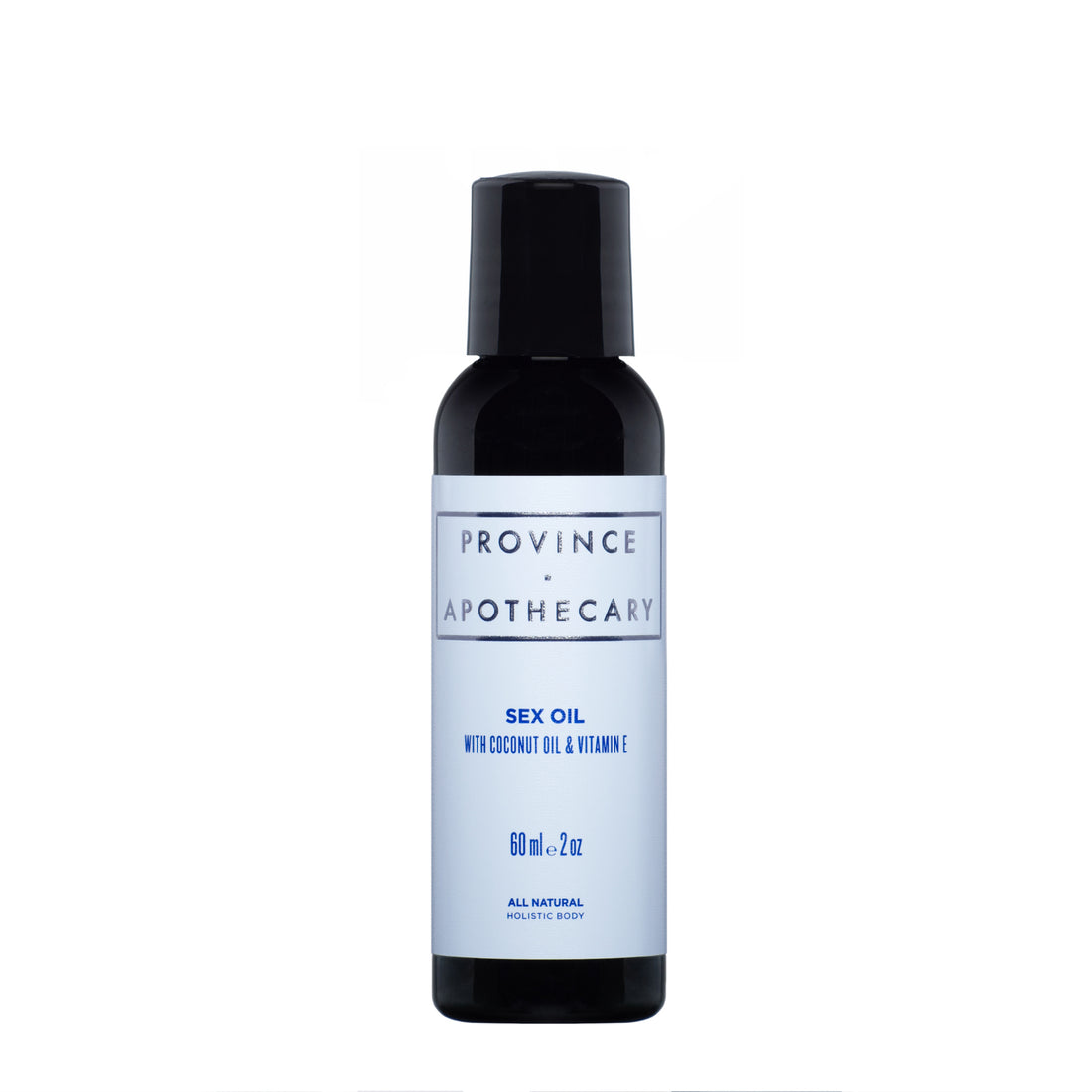 Have more fun! This super-luxurious sex oil naturally hydrates your skin.
Why it's special:
The light and moisturizing blend is made from certified-organic plant ingredients, without the addition of synthetic fragrance or toxic ingredients.
Use it on every part of your body! It's great for all skin types, including sensitive skin.
Ingredients: 
Fractionated Coconut Oil, Sunflower Seed Oil*, Evening Primrose Oil*, and GMO-free Vitamin E
*Certified Organic ingredients

Free from: Alcohol (drying + irritating), Glycerin (drying + irritating), parabens (endocrine disruptor, mimics estrogen), petroleum products (irritating + suffocating to the skin), harsh preservatives (cellular mutator + irritating to the skin) and synthetic fragrances or colour.
How to use: 
Use generously and apply where desired
Do not use with latex products
This product has a shelf life of 6 months after opening
60 ml
*Save with The Lover's kit - contains best-selling Sex Oil and Lover's Oil massage oil.