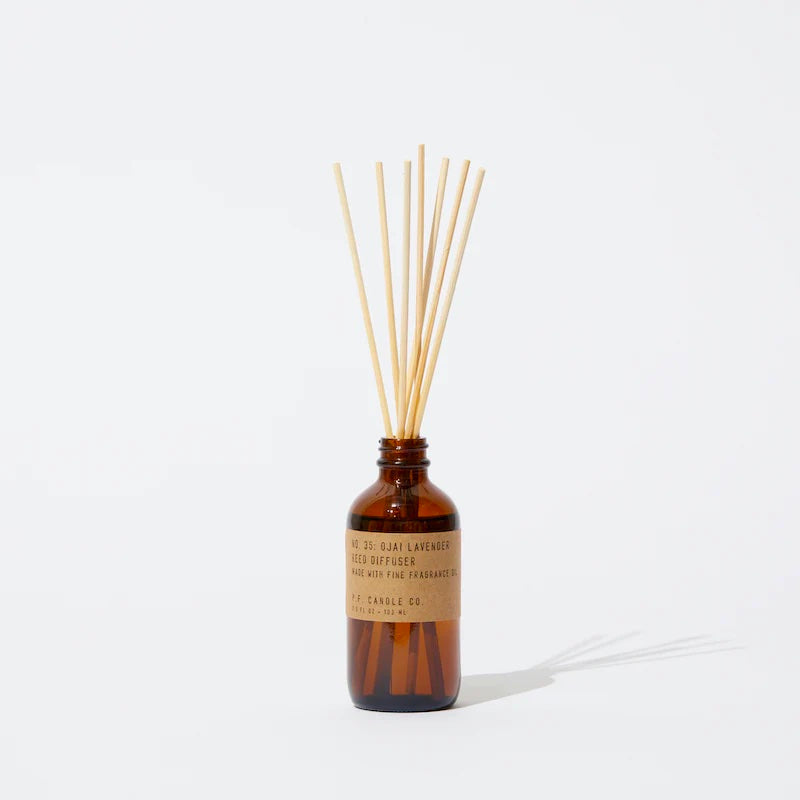 Ojai Lavender 3.5 fl oz Reed Diffuser
A calming vortex surrounded by sun-drenched fields, orange groves and lavender farms, jagged mountains washed in a rosy, sunset glow. Aromatic, herbal, citrus.
Notes of pixie tangerine, blue lavender, and coyote mint.
Great for: Bathroom counters and bedroom side tables.
Low-maintenance scent throw, all day long. Just set it and forget it - no matches or flame necessary! Flip the reeds every so often to refresh the scent.

Ingredients: Naturally harvested rattan reeds, fine fragrance oil

Duration:3-4 months. Low maintenance and long lasting home fragrance.

Size:3.5 fl oz of fine fragrance inside of a 4 oz bottle. Bottle measures 4.25" in height, reeds are 9" long.