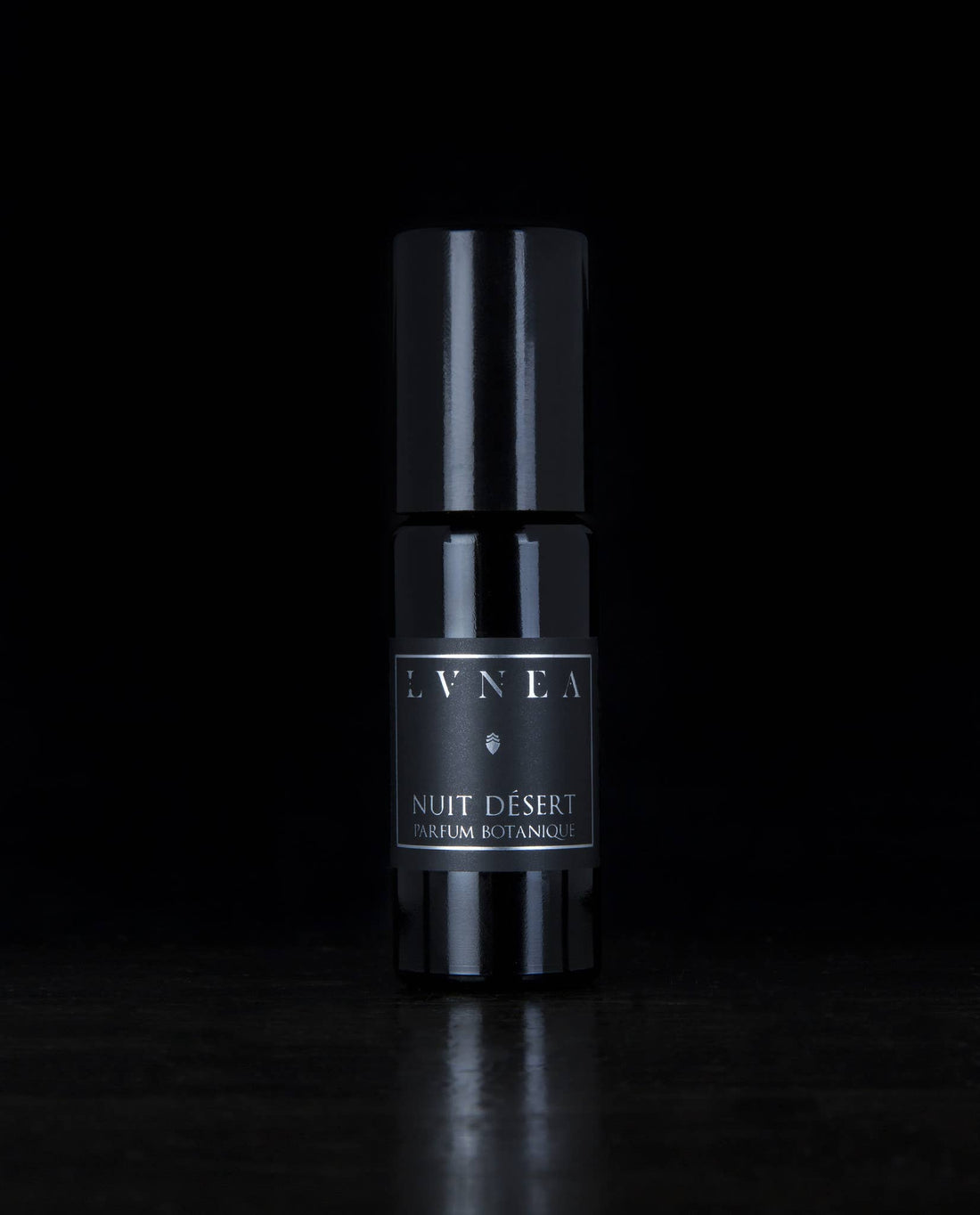 NUIT DÉSERT | Parfum Botanique - cedar leaf, agarwood, vetiver
This oil perfume is a cool, dry night in the desert. The darkness has closed in, the fire is roaring, the stars are blazing above — you're alone, and you inhale the fragrant emptiness. 
FEATURED NOTES: cedar leaf · cedar wood · smoke · jasmine · vetiver · agarwood · sandalwood 
ASPECTS: green opening · woody · earthy · smokey
THE RITUAL: roll a small amount onto pulse points and allow to air dry. 10m in an amethyst glass bottle with a glass roller ball, encased in a matte black tube
Ingredients:  Caprylic/Capric Triglyceride (Coconut Oil, Fractionated), Natural Fragrance/Parfum (Essential Oils, Absolutes, CO2s, and Plant Extracts).
NATURAL · BOTANICAL · UNISEX  · BLENDED AND BOTTLED IN SMALL BATCHES