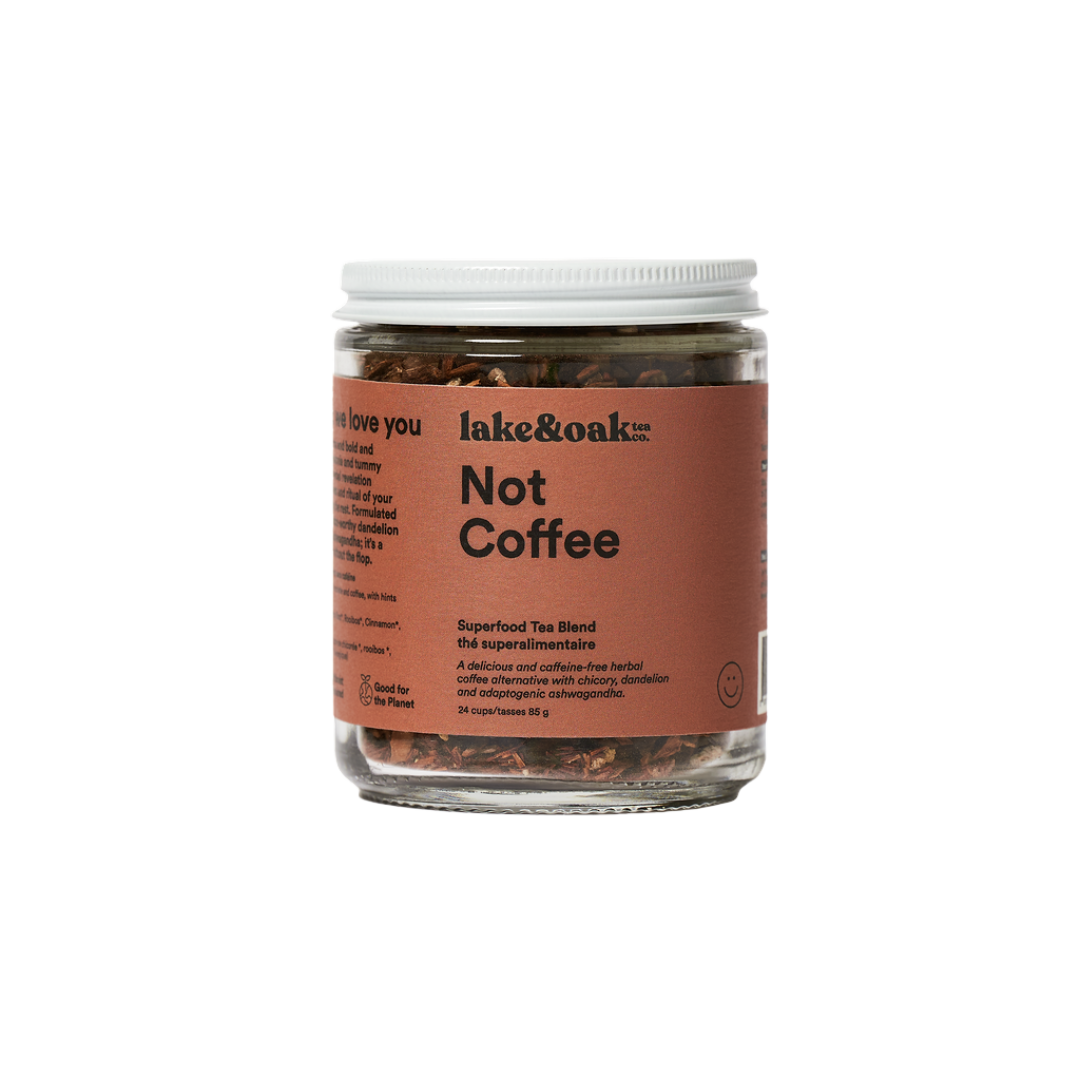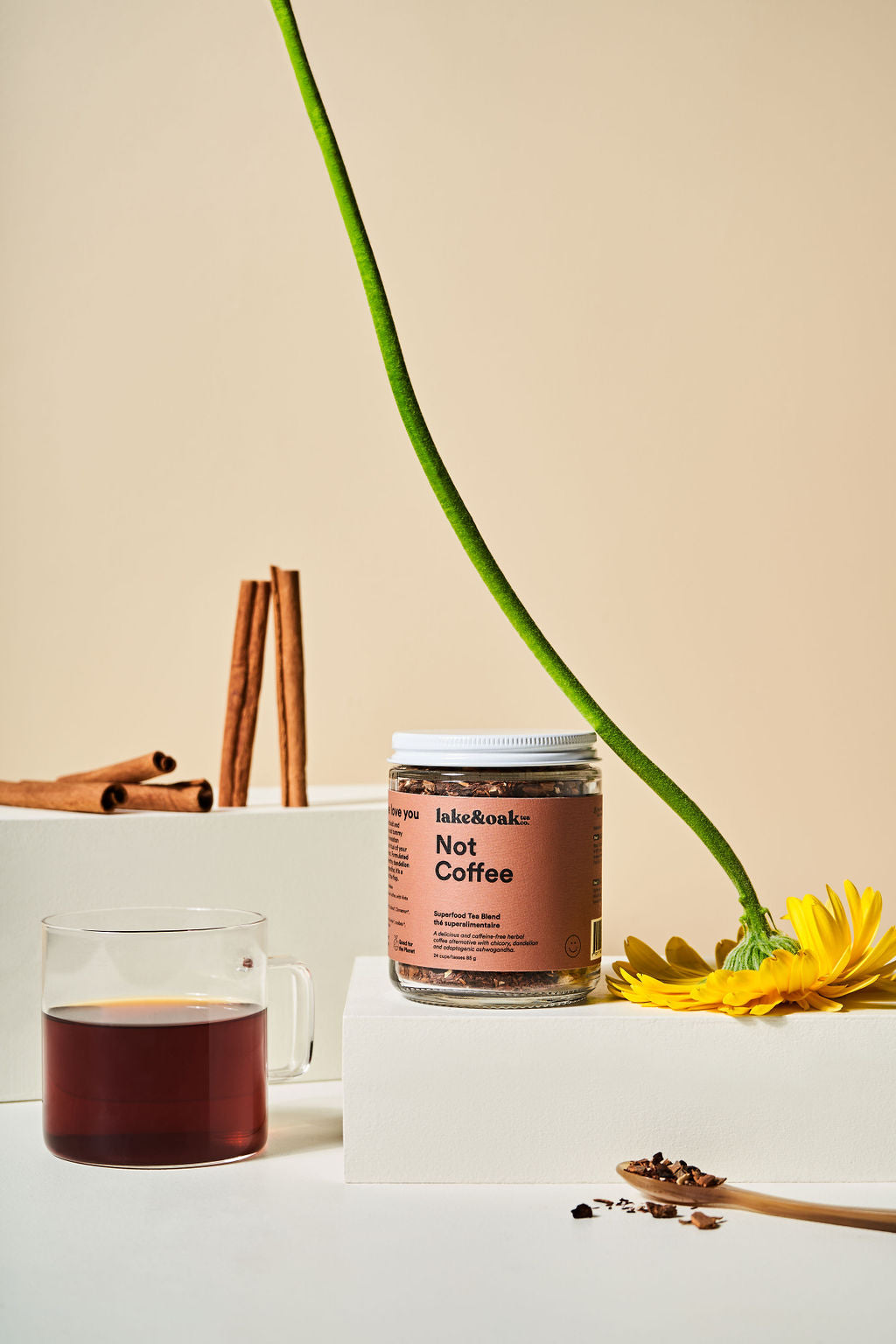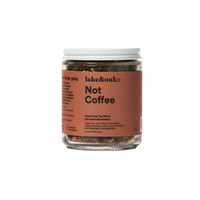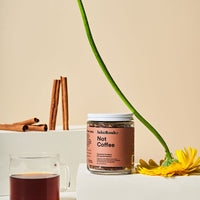 Not Coffee - Superfood Tea
Dear coffee: We love you ~ for your intoxicating aroma and bold and bitter flavour. Jitters, insomnia and tummy aches? No thanks!
This herbal revelation brings the glorious richness and ritual of your morning brew, but leaves the rest. Formulated with power plants like detox-worthy dandelion root and stress-busting ashwagandha; it's a satisfying, feel-good fix without the flop.
Try me straight up or with a splash oat milk and maple syrup - however you enjoy your coffee!
100% ORGANIC - ADAPTOGENIC - NUTRITIONIST FORMULATED - CAFFEINE FREE
Tasting Notes: Bitter notes of dark chocolate and coffee, with hints of cinnamon and nuts.
Benefits:
Help the body manage physical and emotional stress
Improve detoxification, digestion and gut health
Fight inflammation and free-radical damage
Ingredients: Dandelion Root*, Chicory Root*, Rooibos*, Cinnamon*, Ashwagandha Root, (*All Organic)
Made in Canada