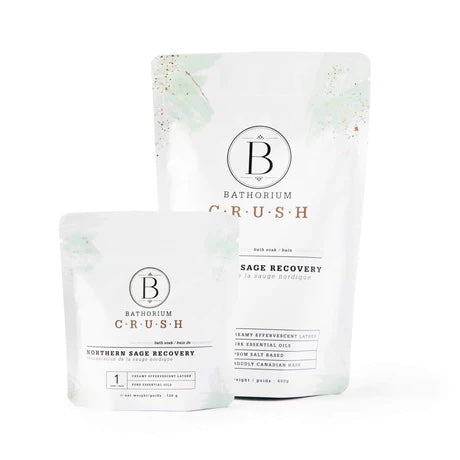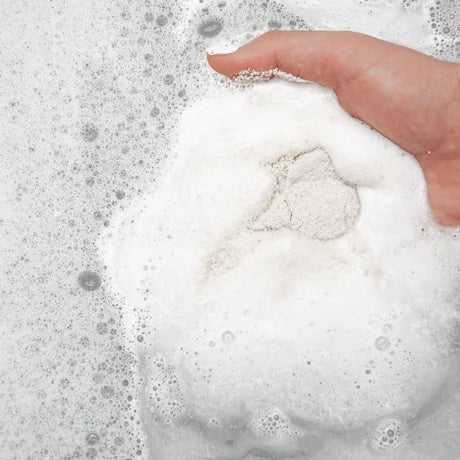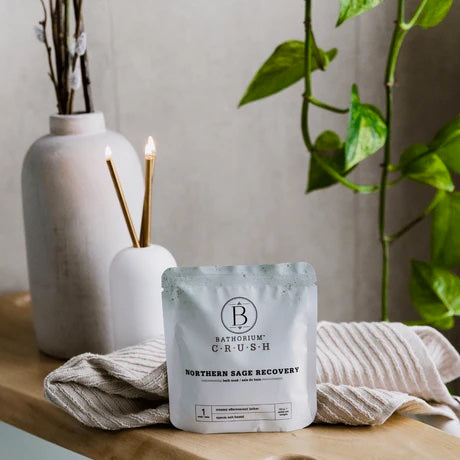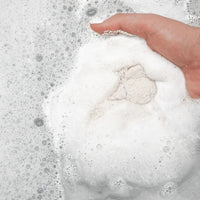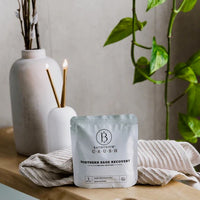 Northern Sage Recovery Crush Bath Soak
The cool tingle of fresh menthol crystal envelops your entire body while brightening sage, pine, and coriander seed detoxify and Abyssinian Oil nourish damaged skin. British Columbia glacial clay with its superior high mineral content pulls toxins and leaves the skin soft and dewy.
Hints of: Sage, Menthol, Pine, Coriander Seed
Perfect for: Recovery, Congested, Athlete
Notable ingredients:
BC Blue Glacial Clay: Mineral-rich, and hand harvested in British Columbia, this clay is packed filled with minerals and can draws out impurities in the skin
Sage Oil: Herbaceous but soothing, sage oil is known for it's calming and clarifying power
Menthol Crystals: One whiff of these crystals and you'll see exactly why we've included them in this soak. Cooling, tingling, refreshing - the perfect partner for this earthy soak.
Ingredients: Sodium Chloride (Dead Sea Salt), Sodium Bicarbonate, Citric Acid, Magnesium Sulfate (Epsom Salt), Sodium Lauryl Sulfoacetate, Kaolin Clay, British Columbia Blue Glacial Marine Clay, Butyrospermum Parkii (Shea Butter)*, Crambe Abyssinica (Abyssinian Oil)*, Mentha Arvensis (Menthol Crystals)*, Pinus sylvestris (Pine) Leaf Oil*, Coriandrum Sativum (Coriander) Seed Oil*, Salvia Officinalis (Sage) Oil*,  Aloe Barbadensis Leaf Juice* 
*indicates certified organic
How To Crush
Step 1: Fill tub with warm water, optimal temperature 38° C.
Step 2: Add 1/2 cup or 1 packet of CRUSH under running water.
Step 3: Get naked.
Step 4: Get in. You've earned it.