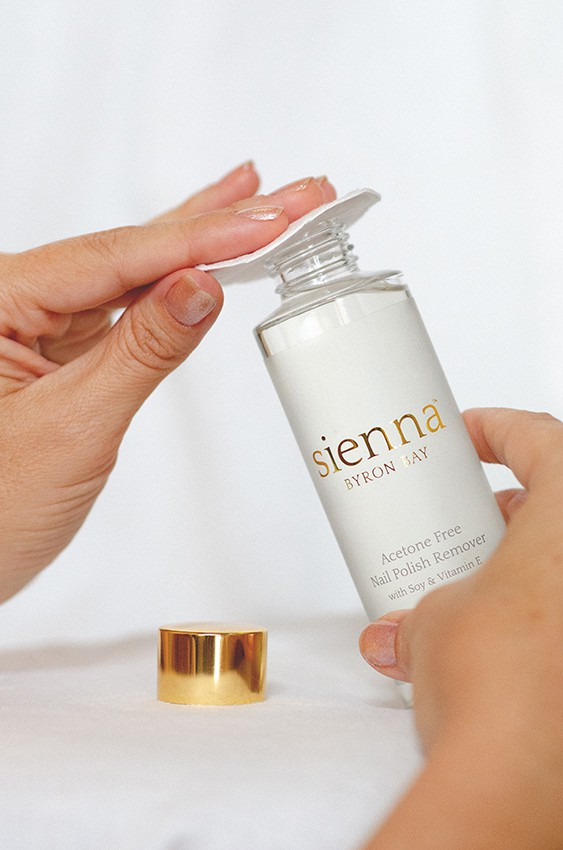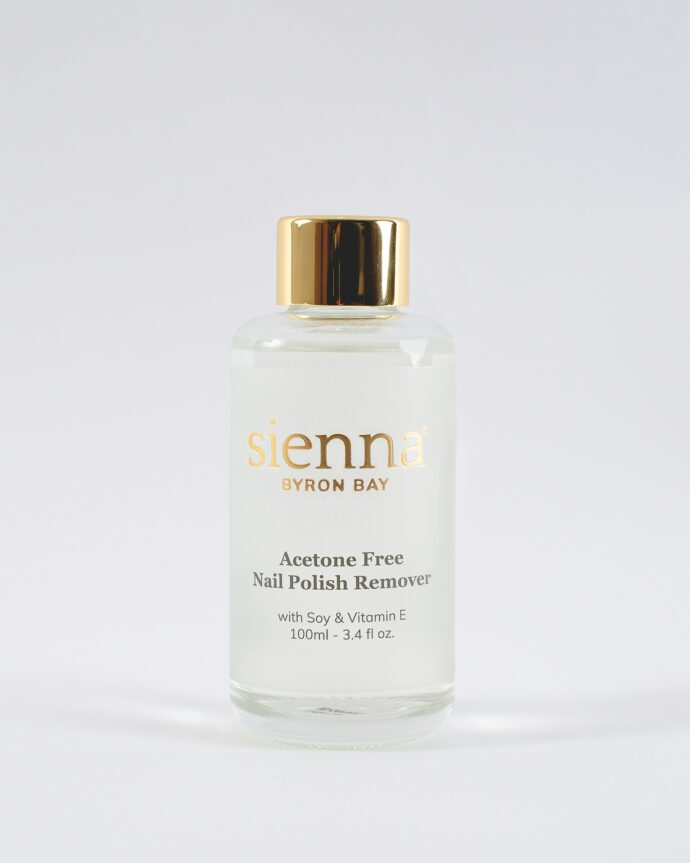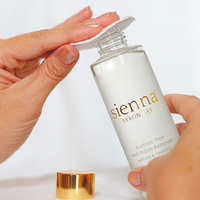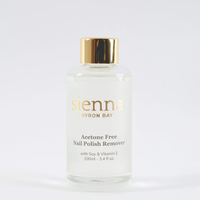 New improved formula in a beautiful glass container. No bad smell and no nasties, leaving your nails hydrated and healthy while also removing polish.
Vegan & cruelty free accredited
Now, this is a product. Let us introduce you to our effective water-based remover with no awful smell and no drying ingredients. This game-changing remover will leave your nails hydrated and free from polish. And…. You can take your nail polish off inside with no complaints! Did we mention the glass packaging is recyclable? It's a winner.
Sienna nail polish remover is proudly ethically made in Australia, certified vegan & cruelty-free. 
How to use: 
Saturate a cotton pad with remover and hold the pad on the nail and gently work it into the nail allowing it to dissolve the polish.
We find this works best when you work on one nail at a time.
Water, Propylene Carbonate, Propylene Glycol, Dimethyl Glutarate, Polysorbate-20, Ethanol, Dimethyl Succinate, Dimethyl Adipate, Phenoxyethanol, Iodopropynyl butylcarbamate, Castor (Ricinis communis) Seed Oil, Glycerin, Tocopherol Actate (Vitamin E), Aloe Barbadensis (Aloe Vera) Gel, Glycine soja (Soybean) Oil.