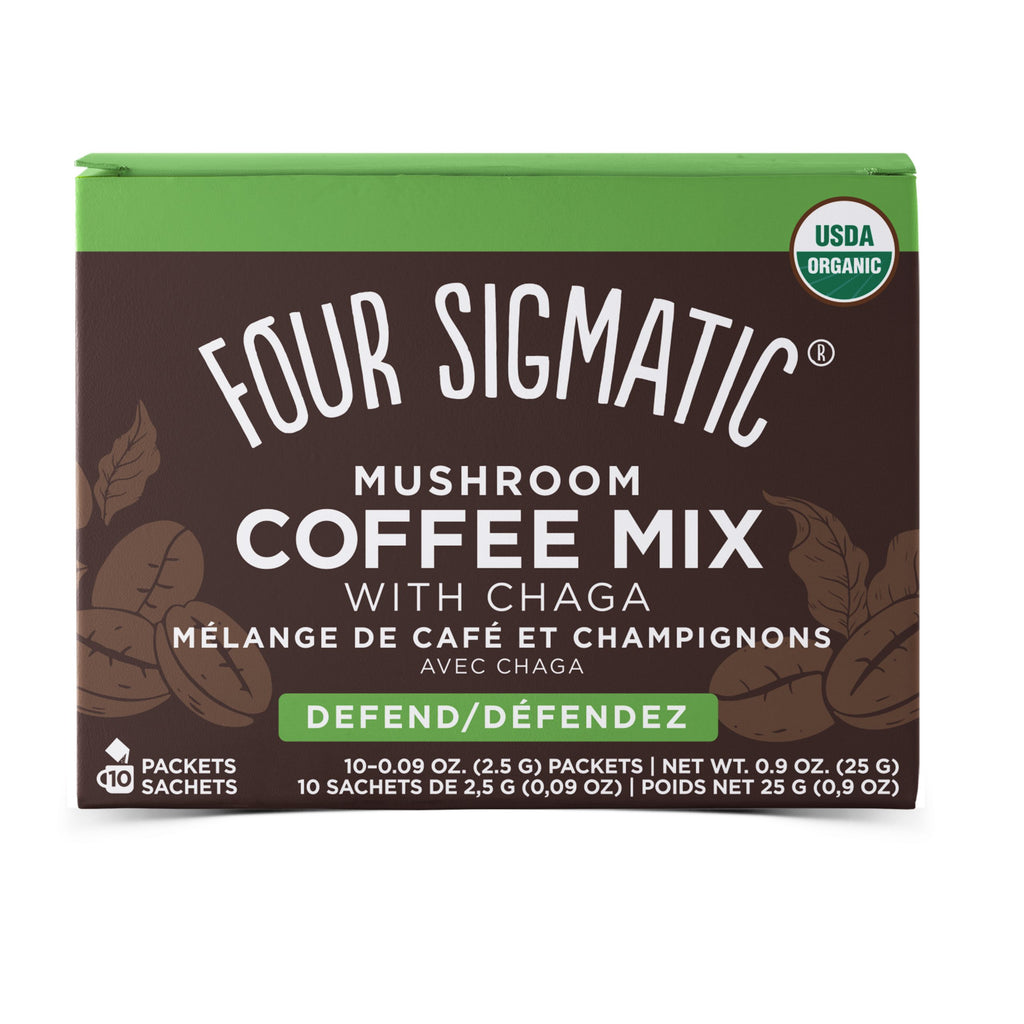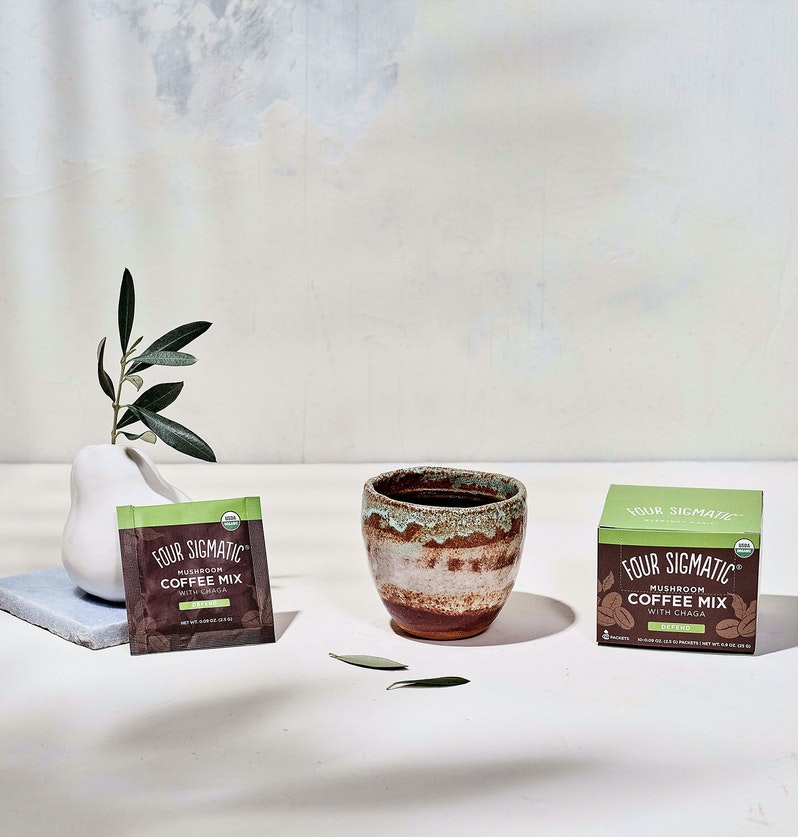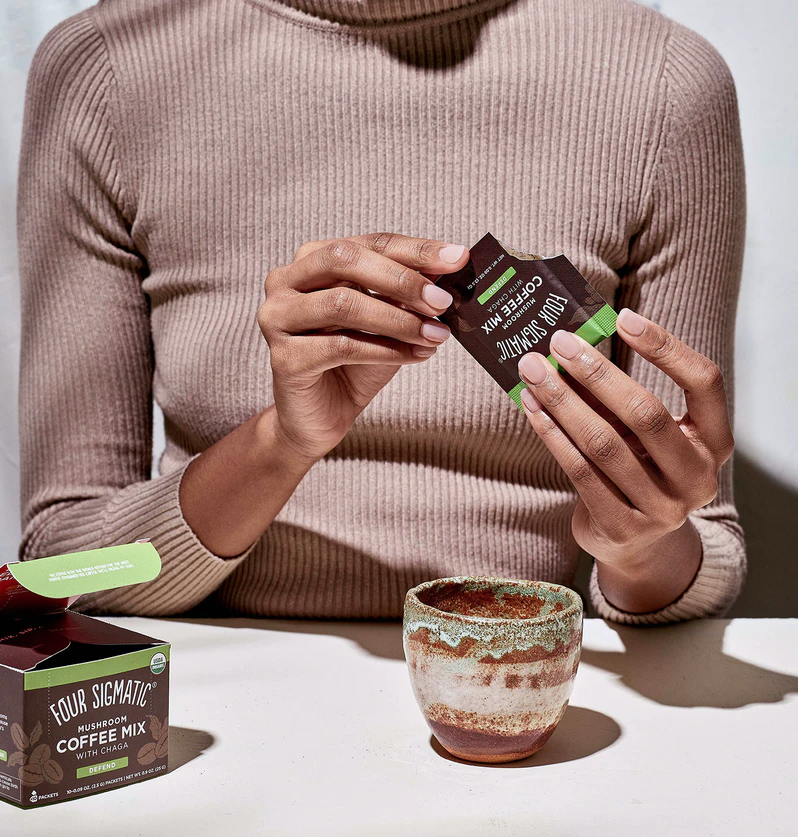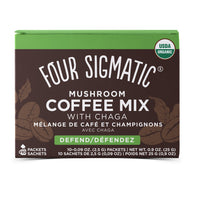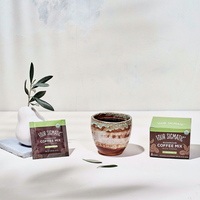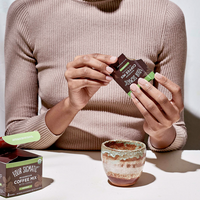 Mushroom Coffee Mix w/ Chaga
Taste like coffee, not like mushrooms. Your daily bodyguard – stave off sniffling kids with Four Sigmatic Mushroom Coffee Mix with Chaga that support overall wellbeing. Sip up because with everything you have going on, there's no time to time out.
Features:
Certified Organic
Vegan
Keto
0g of sugar
Contains 50mg of Caffeine
Ingredients: Organic Instant Coffee Powder, Organic Chaga Extract* (350mg), Organic Cordyceps Extract (150mg), Organic Eleuthero Extract. *WildcraftedCaution: Consult your physician before use if you are pregnant, lactating, have a medical condition or are taking any medication.