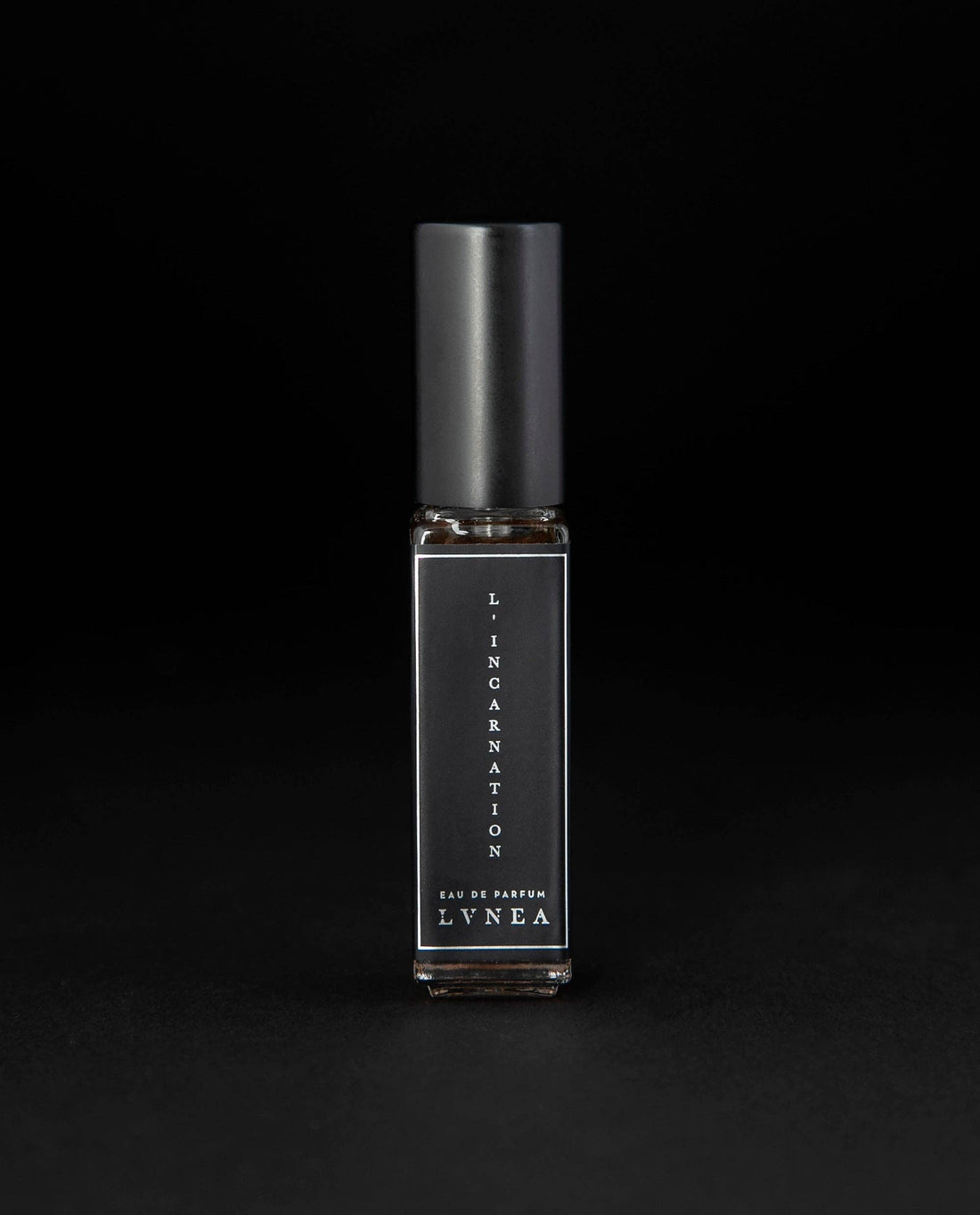 L'INCARNATION 8ml Eau de Parfum | carnation, musk, honeysuckle
The unctuous scent of spirit made flesh, L'Incarnation crowns the glory of the divine in the material with garlands of carnations and roses.

From the Latin caro ("flesh") and incarnatio (in reference to God made flesh), or Corona — wreath, garland, or crown. Notes of spicy carnation and rose over soft flesh, L'Incarnation is a vintage floral with a carnal twist. 
FEATURED NOTES: pink pepper · yuzu · carnation · rose · honeysuckle · clove · vanilla · musk
ASPECTS: a beguiling spiced floral with a bright clove pink opening and a musky, almost powdered dry-down
Presented in a 8ml black glass bottle with a spray top, sheathed in a black cardboard box with silver embossing. 
Ingredients: Alcohol (Cane, Organic), Natural Fragrance/Parfum (Essential Oils, Absolutes, CO2s, Plant Extracts, and Natural Isolates)
NATURAL · BOTANICAL · UNISEX · BLENDED AND BOTTLED IN SMALL BATCHES