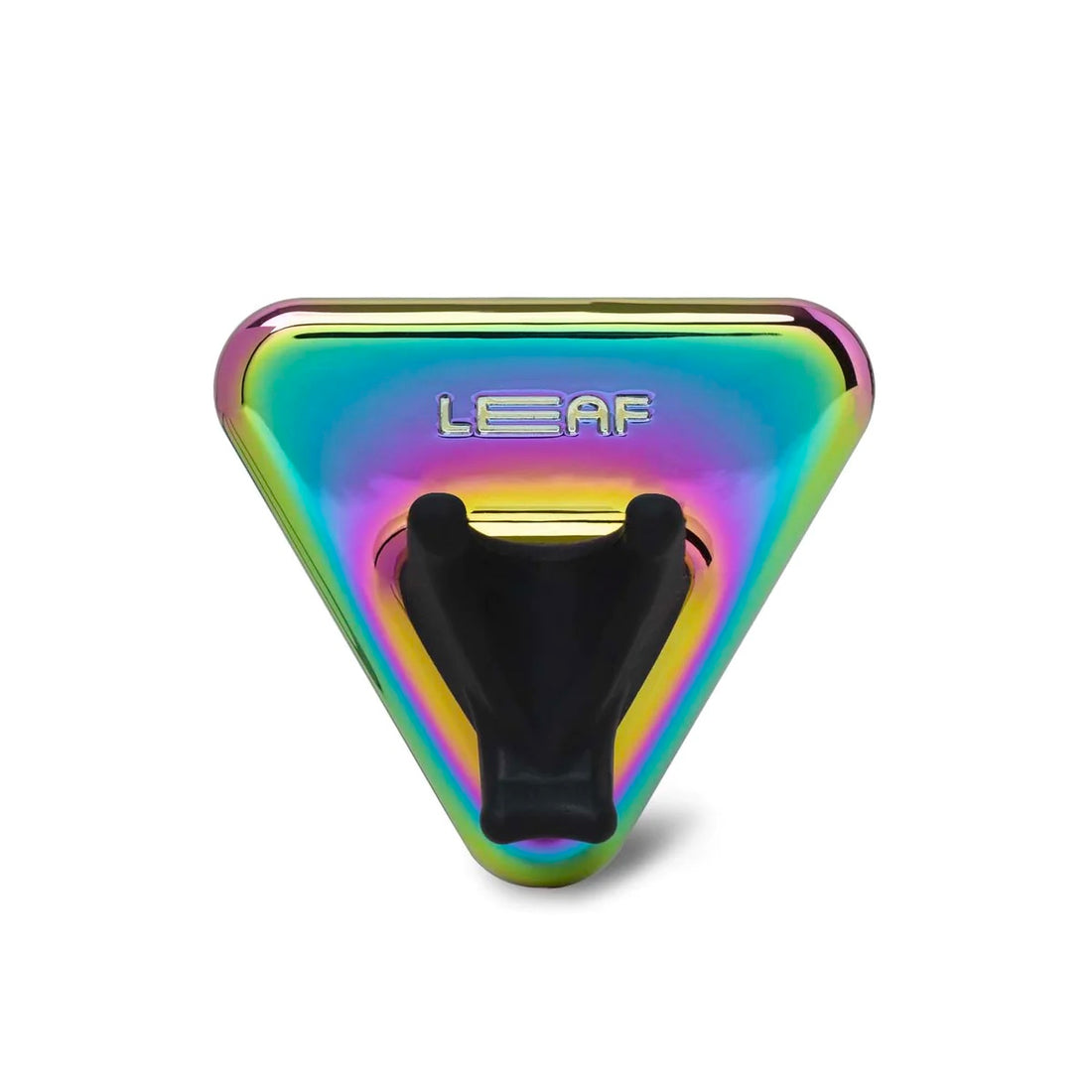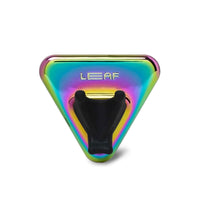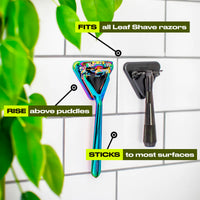 Keeping your razors up and out of puddles of water may help extend the life of your blades. It may also let you go further between cleanings. We suggest hanging them out of the way of constant-running water.
INSTALLATION:

1. [Install on a dry surface] Clean the surface with a bit of alcohol first, fully dry it.
2. [Peel & Stick] Shower Holder uses an adhesive pad. Simply peel the paper-backing on the adhesive and then stick it where you'd like to hang your razor.
3. [Hold it for 30 seconds] Apply pressure for 30 seconds.
Note: Once installed, it's installed — measure twice, stick-once! An additional adhesive pad is included should you ever need to move it to a different location. Additional adhesive pads can be purchased from Leaf Shave if ever needed.