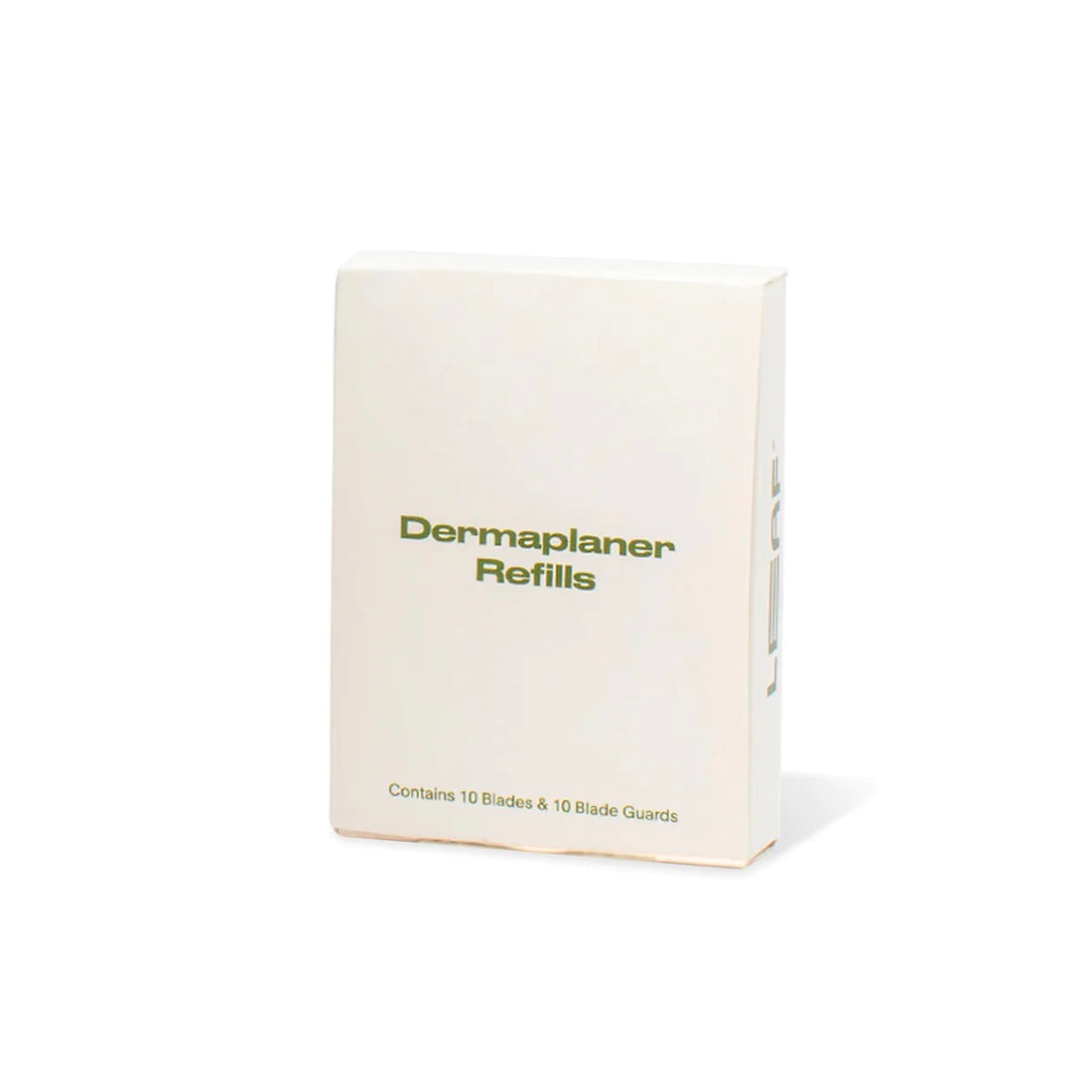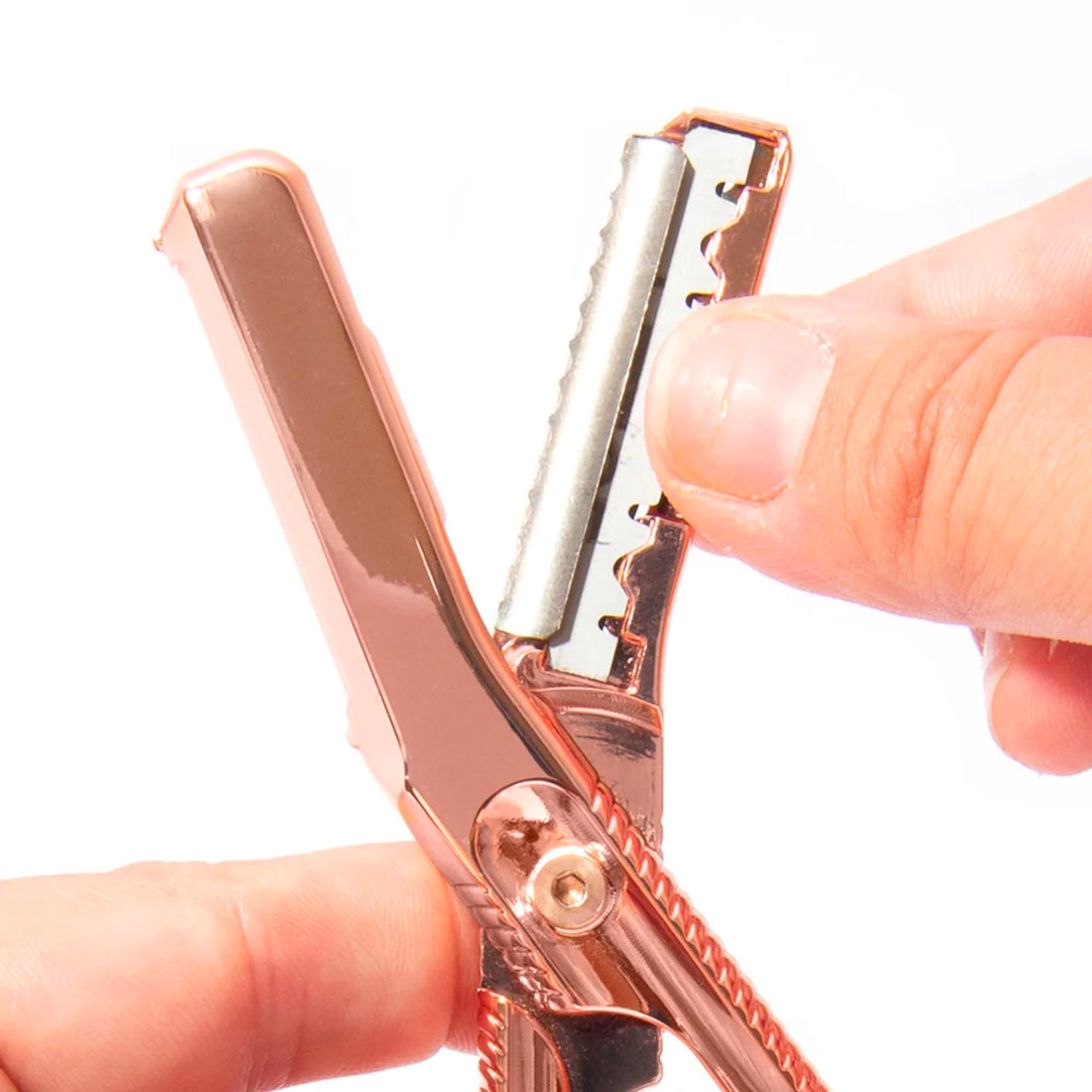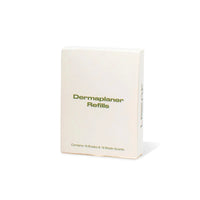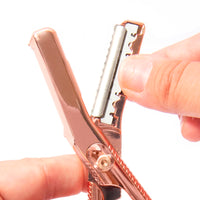 Leaf Dermaplaner Refill Blades
Load Leaf Dermaplaner with these steel blades and steel blade guards—the perfect zero-waste refill pack for your eco-friendly skin care routine.
Leaf Shave is at the forefront of innovation in shaving razors...and now in skincare tools! Their unique handle and blade-guard design (patents pending) turn standard safety razor blades into dermaplaning blades for safe at-home use.
Flip the head open, install a scalloped blade-guard, and insert a fresh blade.