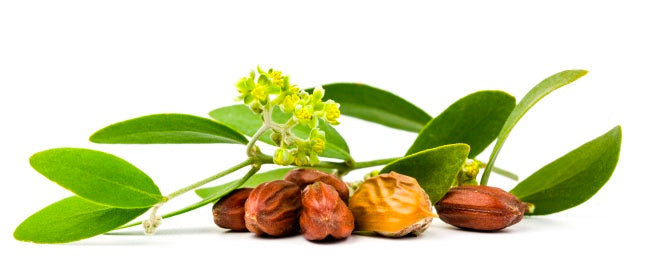 Bulk Jojoba Oil (Organic) / g
*Purchase of a mason jar or empty bottle required*
250 ml mason jar safely holds 200g
Botanical Name: Simmondsia chinensis
Extraction Method: Cold Pressed
Processing Type: Unrefined
Obtained From: Seeds
Origin: Israel
Description: Organic Jojoba Golden is a favorite carrier oil. In actuality, it is a liquid wax. It is said to closely resembles the sebum of the skin, and is rich in vitamin E. This gives a healthy looking complexion to your skin.
Absorption: Organic Jojoba Golden Oil creates a barrier but will leave a satiny finish.
Certified Organics: This Certified Organic Oil is QAI Certified. The National Organic Program develops, implements, and administers national production, handling, and labeling standards for organic agricultural products. The QAI also accredits the certifying agents (foreign and domestic) who inspect organic production and handling operations to certify that they meet USDA standards.