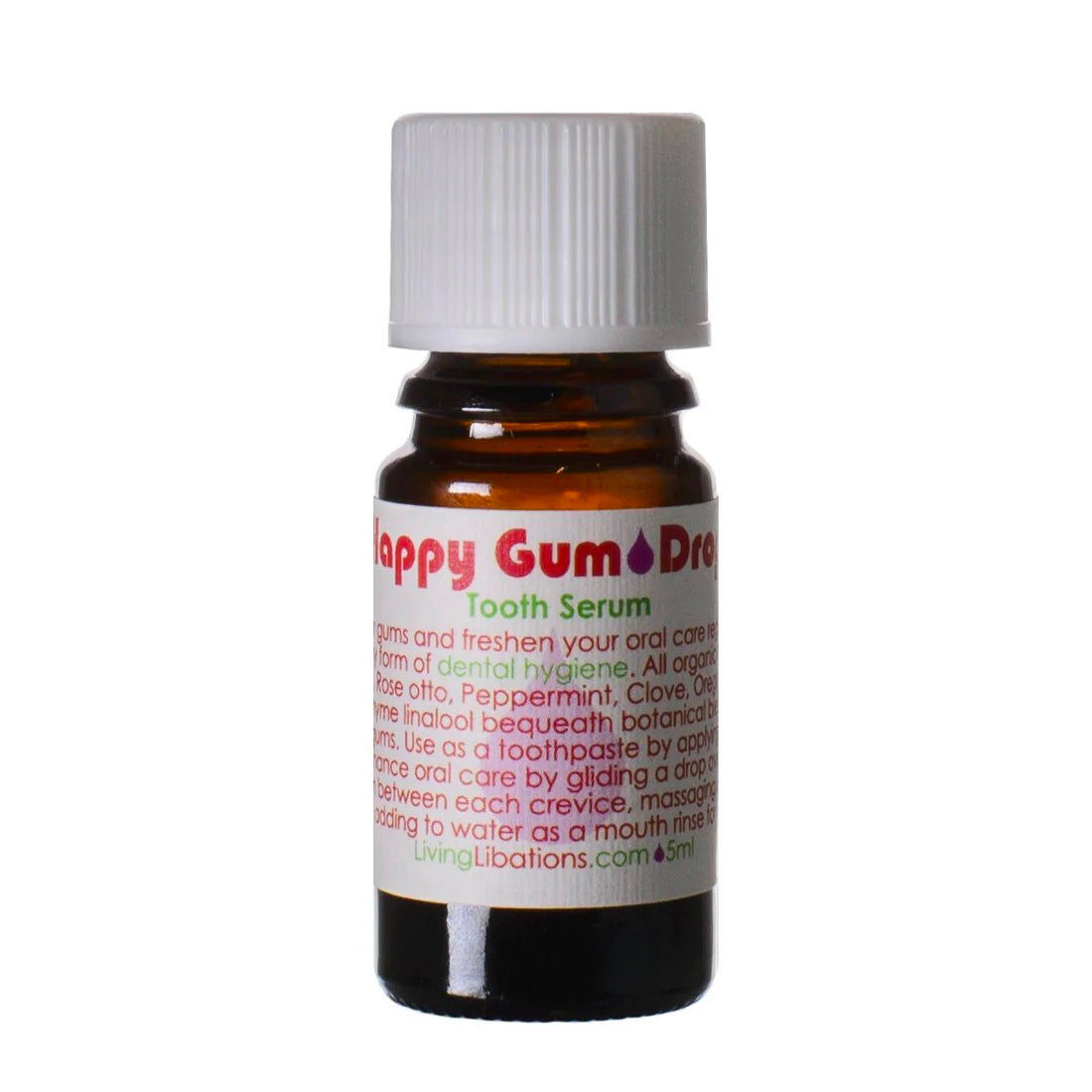 Healthy is Happy!

Living Libations Happy Gum Drops bequeath an organic, botanical blessing on your mouth to allow you the full enjoyment of life's sensuality. Adorn your oral care regime with beautiful botanical biotics, and be ready to smile and greet the day.
Happy Gum Drops contains the purest of the pure super-critical extracts and essences. Essential oils are perfectly potent, often hundreds of times stronger than the herbal extraction of the same plant. Genuine distillations of plants, flowers, seeds, roots, and trees have been used for centuries. Every oil has hundreds of botanical components. Each one of the oils in these formulas is carefully selected by Nadine for its individual and synergistic effects to maintain happy mouths. These organic and wild-crafted ingredients anoint all areas of oral care.
Use: Add one drop to a toothbrush in lieu of toothpaste. Massage onto the gums, and glide a drop over dental floss to clean the tiny spaces between the teeth. Add to salt-water for an excellent mouthwash. One drop on the tongue for fresh breath.
Organic Ingredients: Hippophae rhamnoides (Seabuckthorn), Rosa damascene (Rose), Mentha peperita (Peppermint), Eugenia carophyllata (Clove), Origanum vulgare (Oregano), Cinnamomum ceylanicum (Cinnamon), Melaleuca alternifolia (Tea tree), and Thymus officinalis linalool (Sweet Thyme).
5ml