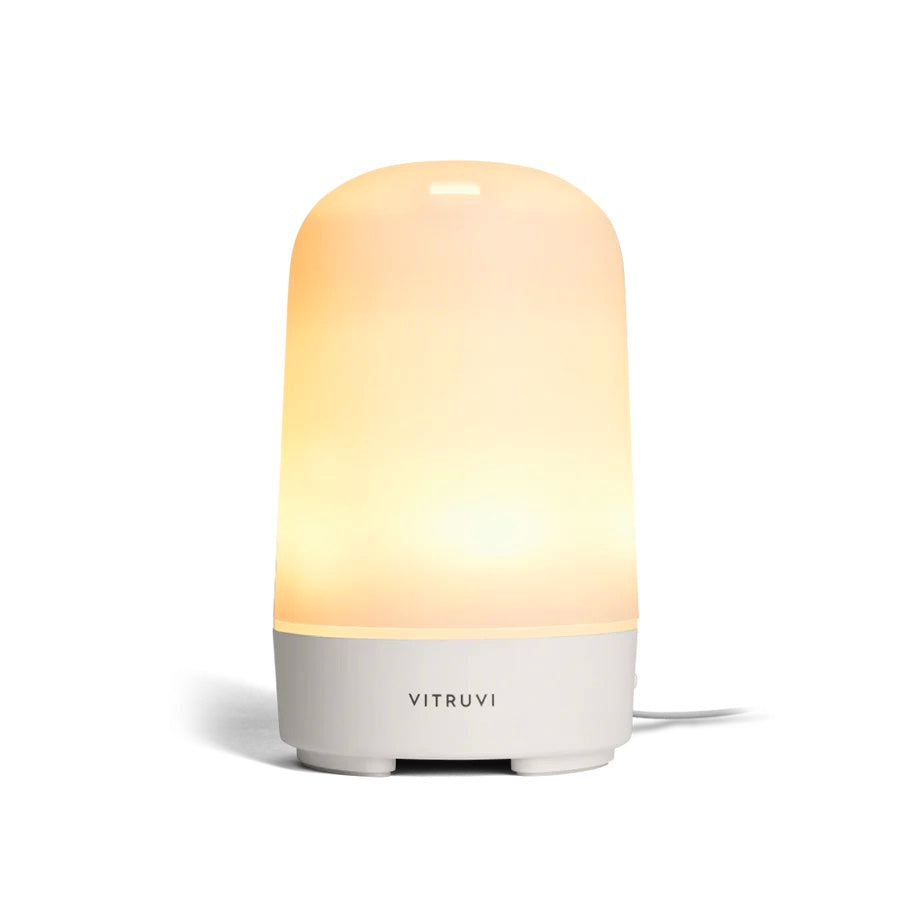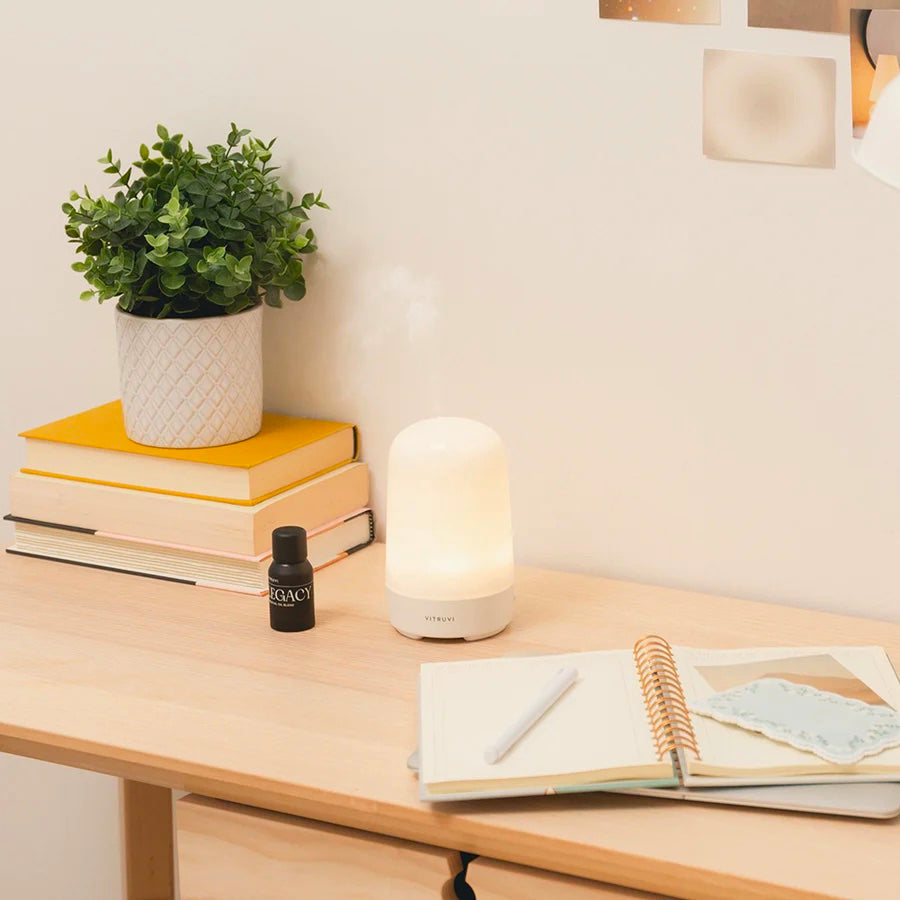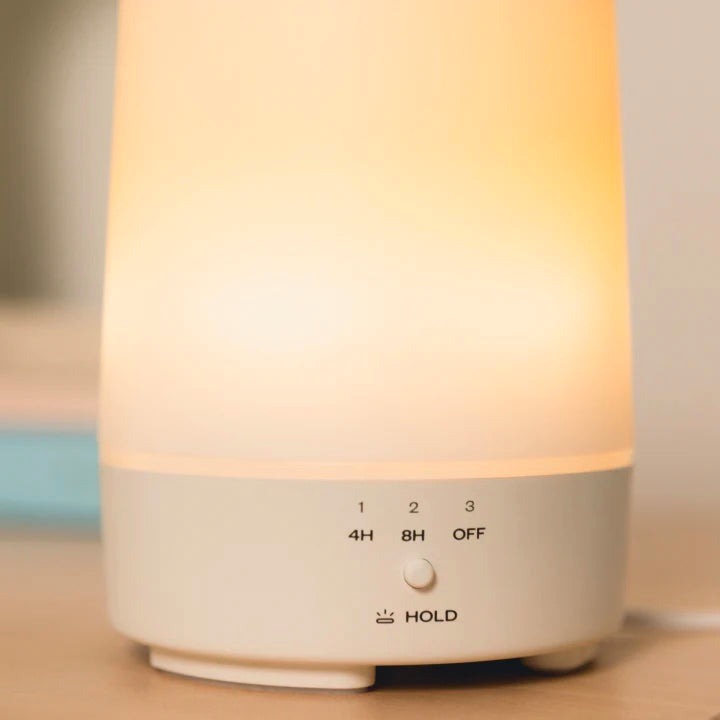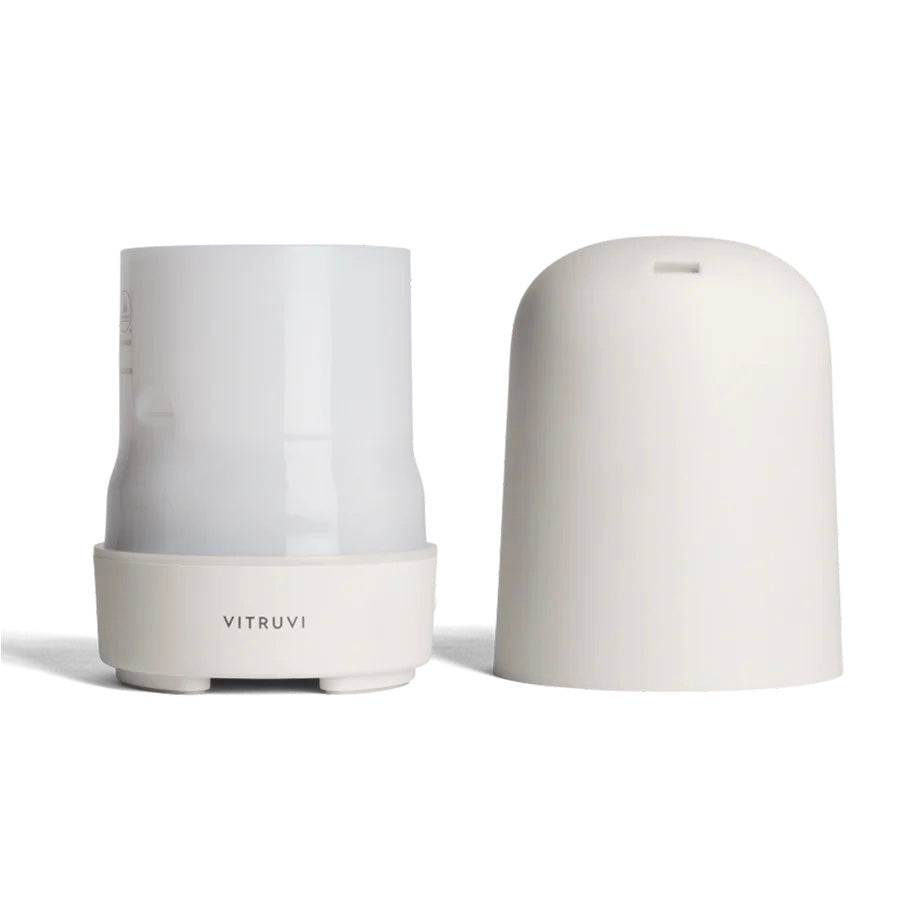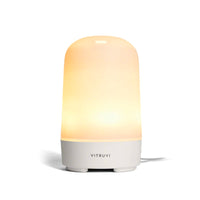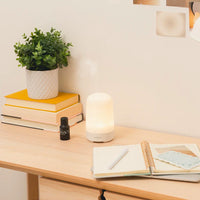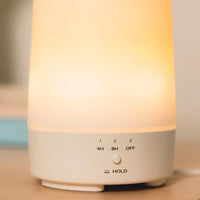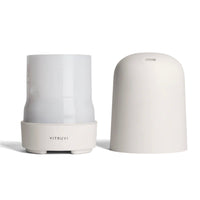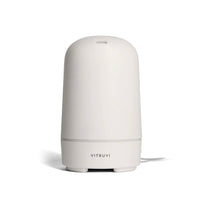 The Glow Diffuser lights up, creating soft ambience while scenting your home naturally with 100% pure essential oils.
Natural air care
Glow uses all-natural oils to safely scent your space. That means no harsh chemicals or other toxic ingredients.
Ambient light
Glow's entire body lights up, giving off a soft, well, glow.
Flexible timing
Glow has two time settings (4-hour continuous and 8-hour intermittent) to scent your space on your schedule.
Safety feature
Glow automatically shuts off when either the time setting is done or the water runs out.
Cute and compact
Glow's curved silhouette and small size make it perfect for any room.
Quality materials
Glow is made of durable BPA-free plastic.
Diffusing capacity
Glow scents rooms of up to 300 square-feet, making it perfect for bathrooms and bedrooms.
Setting up

The Glow Diffuser is ultrasonic, meaning it uses water and vibrations instead of heat. To use the Glow Diffuser, simply fill the reservoir with water to just below the fill line and add 20-30 drops of Vitruvi essential oils. Then place the lid on the reservoir, plug in the diffuser, and turn it on.

Button guide

1st click: continuous (4 hours)

2nd click: intermittent (8 hours)

3rd click: off

Press and hold the button to turn the light off and on.
Cleaning
For best results, clean the Glow Diffuser once a month.
Safety
We recommend speaking with your doctor before using new scents around your kids, and with your vet before using new scents around your pets.