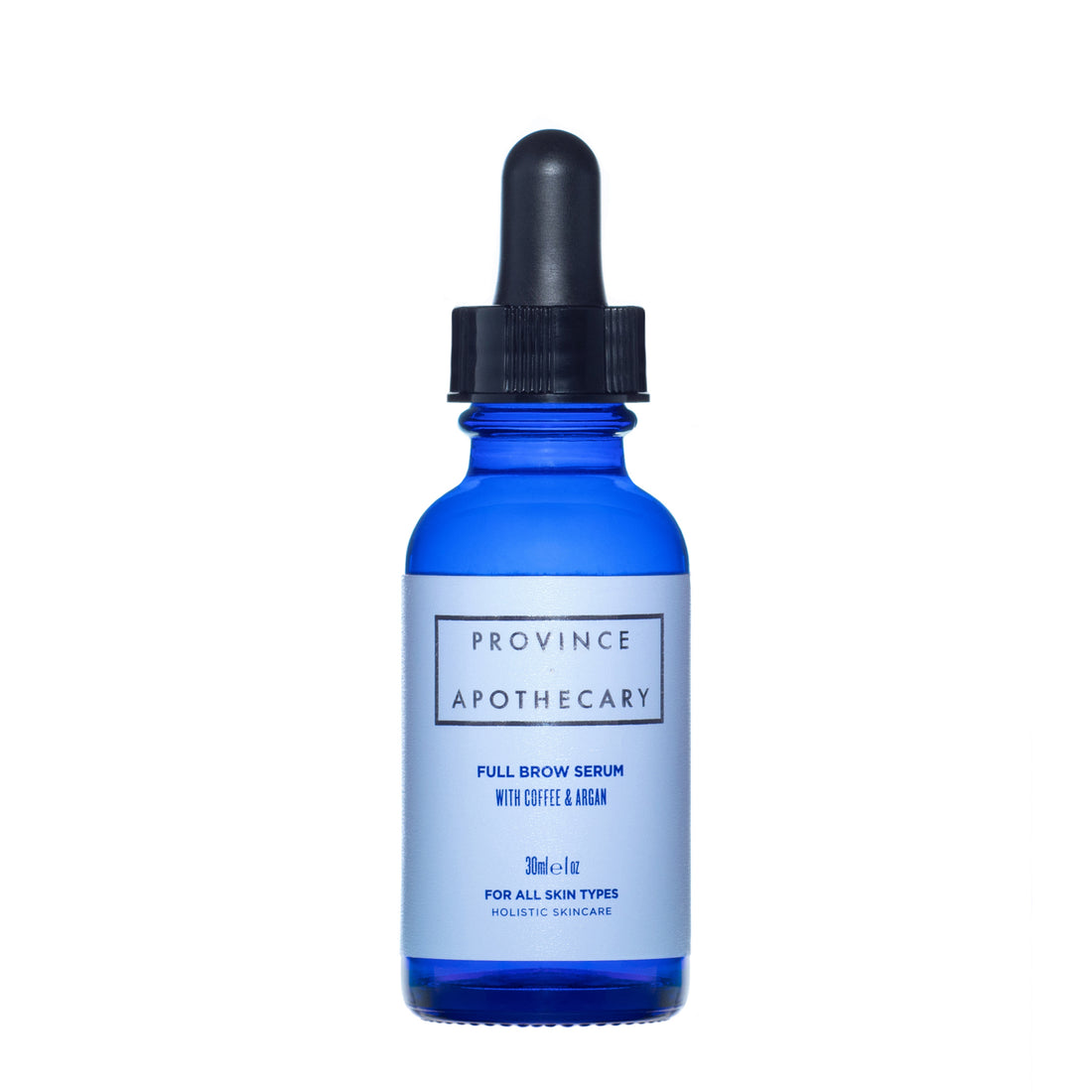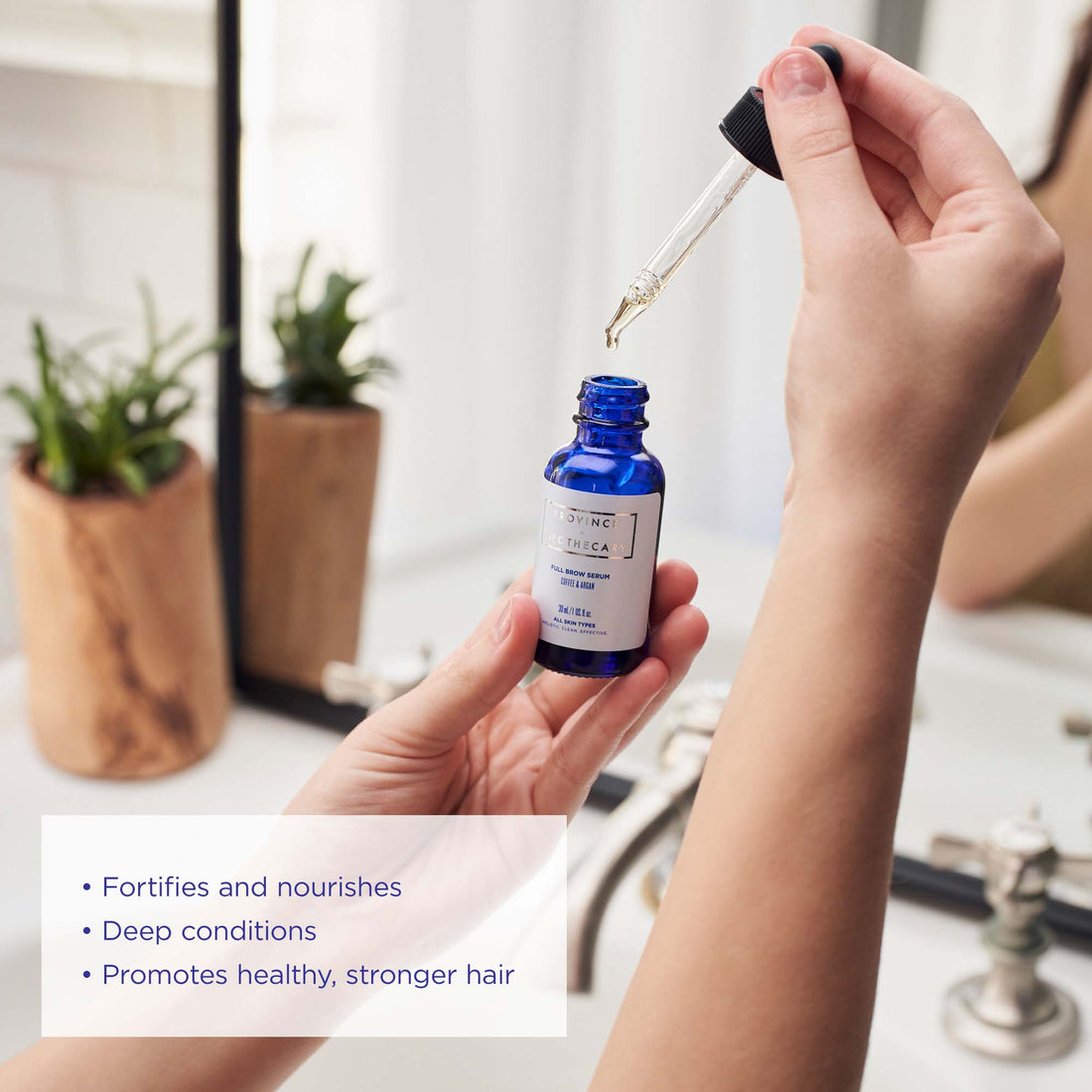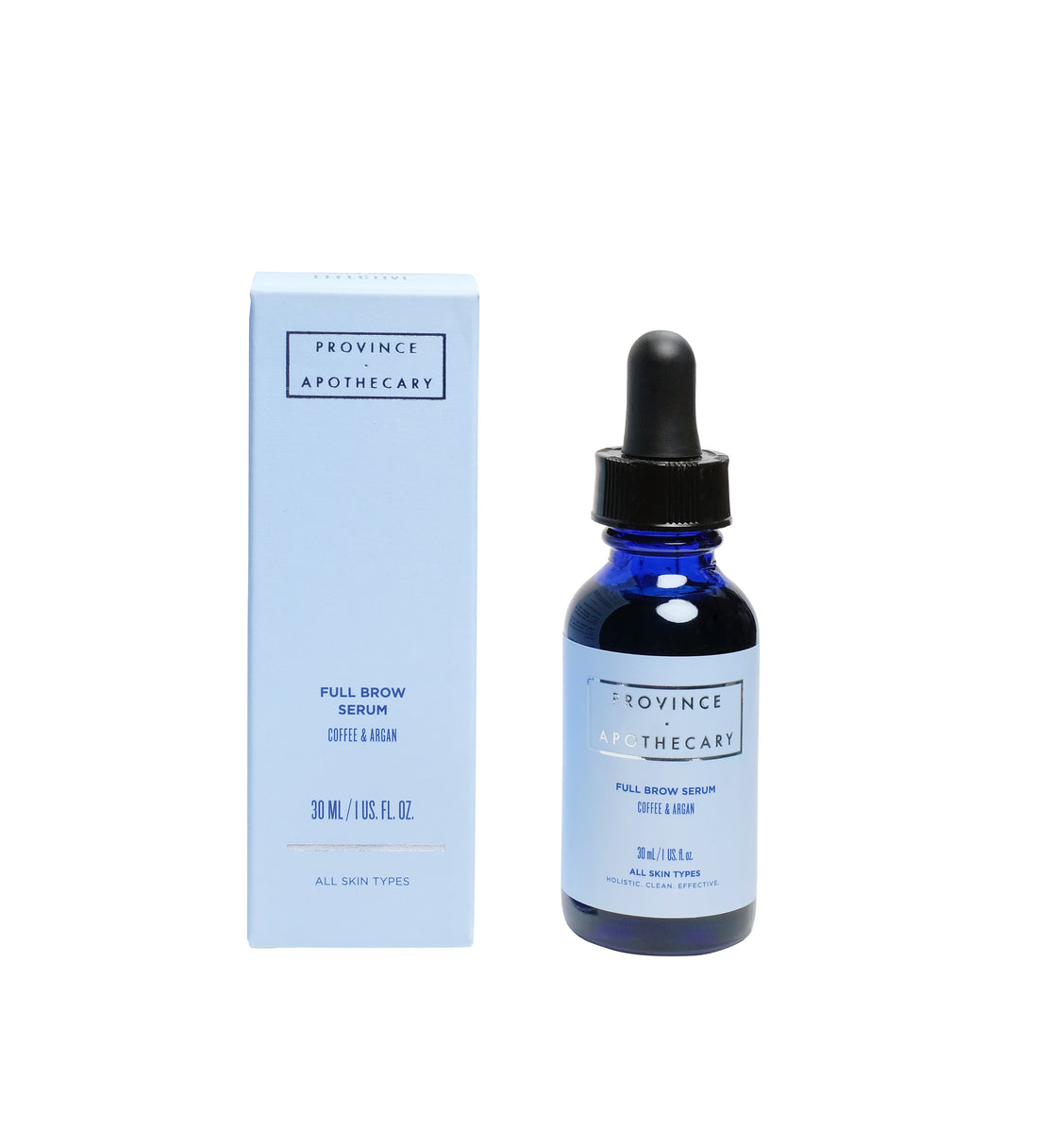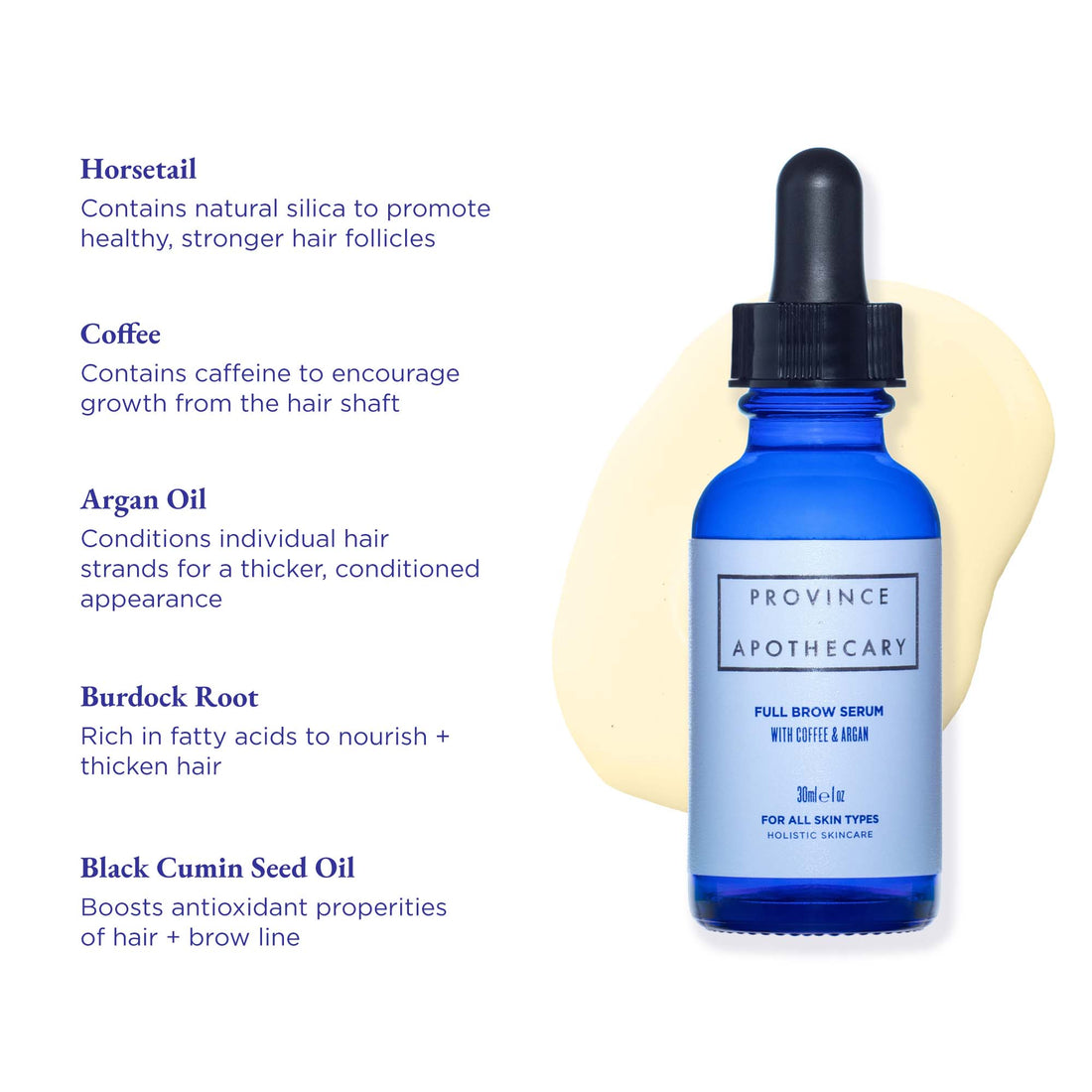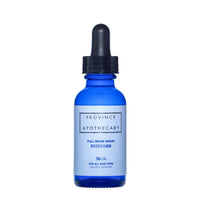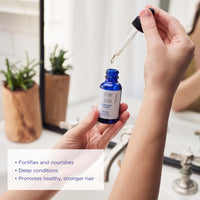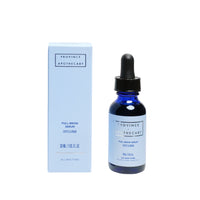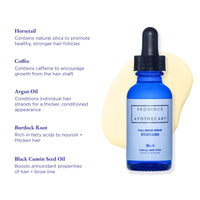 Province Apothecary's Full Brow Serum is a powerful blend of active plant botanicals specially formulated to encourage stronger-looking brows. 
The concentrated formula fortifies, thickens and conditions hairs from root to tip, naturally enhancing your brows. 
The Coffee and Argan Oil strengthen existing hair follicles, while Rosemary Leaf Extract helps to darken hair.
How to Use: For best results, use one drop per eye brow, every AM and PM. Allow 6-8 weeks before noticeable results. Tips: Use on scalp to help darken hair from root. 
Julie's tip: Consistency is key! To see results quickly apply our full brow serum twice a day. You can also use it on your scalp for thinning hair. 
Ingredients: Castor Seed Oil*, Argan Kernel Oil*, Jojoba Seed Oil* [infused with Coffee*, Burdock Root*, Calendula flower*, Horsetail*], Broccoli Seed Oil, Black Cumin Seed Oil, Vitamin E, Rosemary Leaf Extract + Oil*, Lavender*, Geranium Oil*, Bay Oil.
*Certified Organic/certifié Biologique