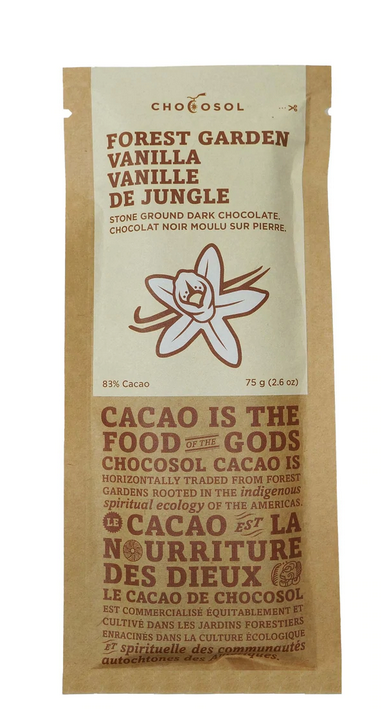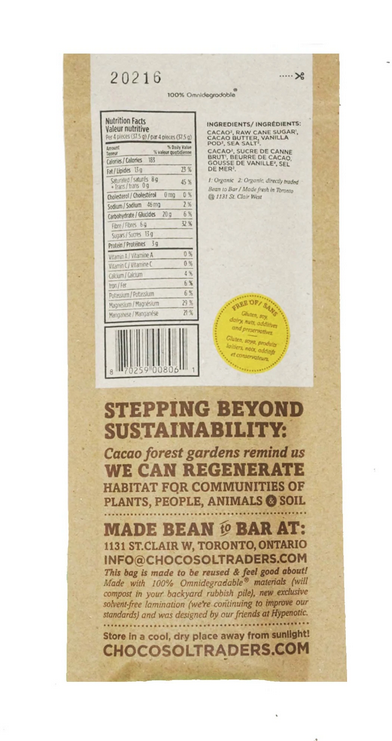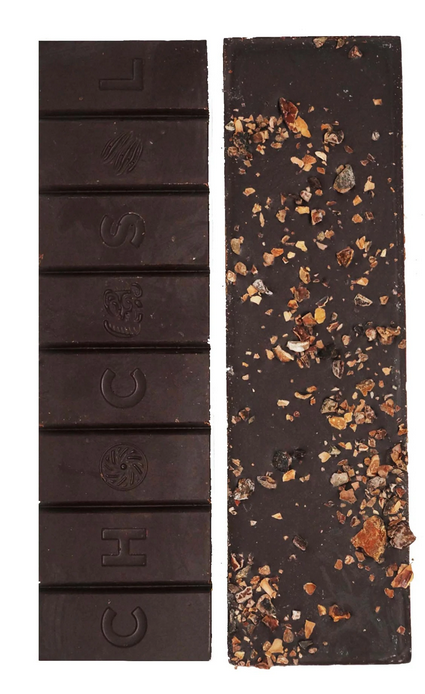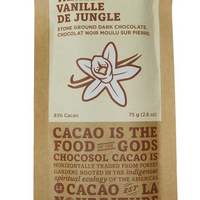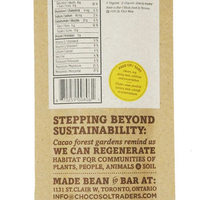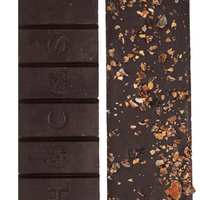 **Buy any 3 Chocosol bars, get the 3rd (or lowest priced) 35% off!
83% cacao content
75g Bars
A bar of decadent dark chocolate mellowed with whole vanilla pods ground into the bar. Raw, unadulterated cacao nibs sprinkled on the back gives an added crunch. This chocolate is one of Chocosol's highest cacao percentage bars and has become a crowd favourite.
The name 'Forest Garden Vanilla' represents the connection between vanilla and cacao. These vanilla vines grow on, and amongst the forest garden cacao trees from where Chocosol sources cacao. The concept of 'forest gardens' that support clean soil, healthy plants and biodiversity, are central to our mission and vision of providing ethically sourced, sustainable cacao foods. 
Ingredients: Roasted cacao nibs, raw cane sugar, cacao butter, whole vanilla bean.