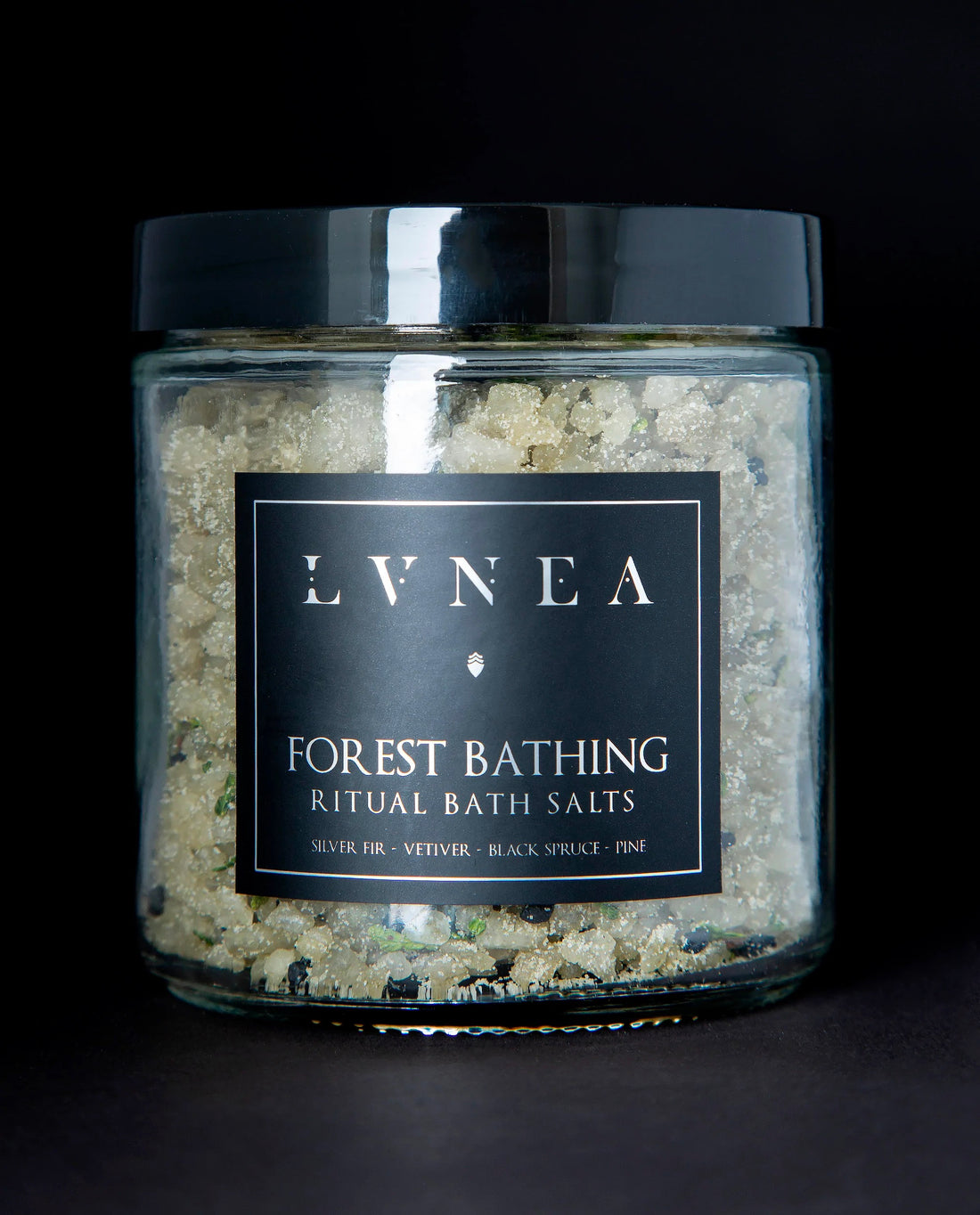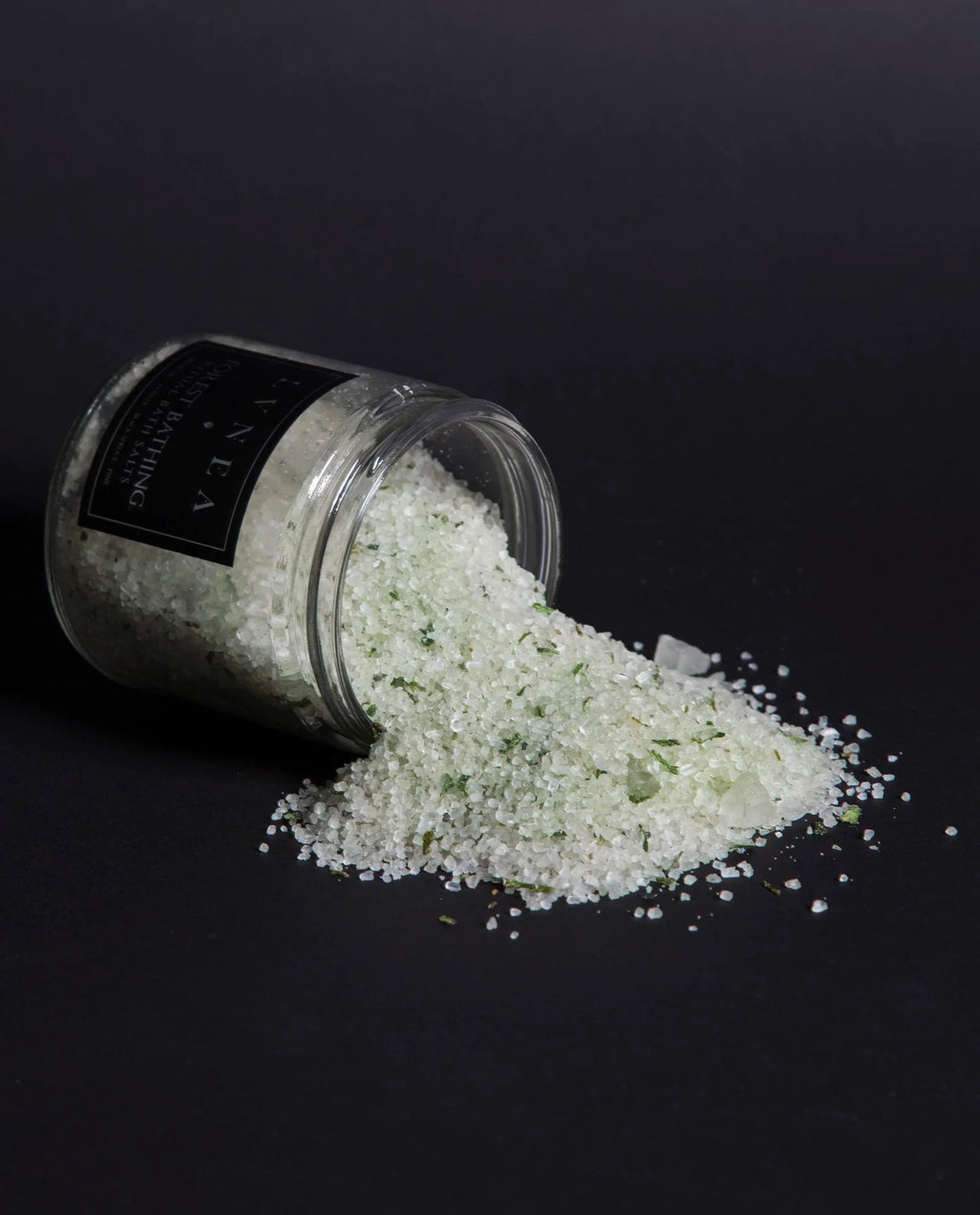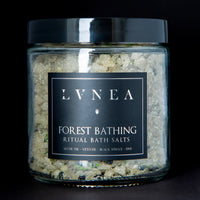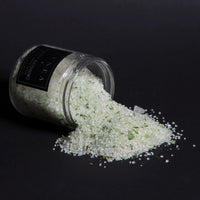 Forest Bathing Ritual Bath Salts
Shinrin Yoku, or "forest bathing", is the practice of taking a leisurely stroll through the forest in order to appease the mind and body by breathing in the compounds released by plants, trees, and the soil below. Originating from Japan, this practice is claimed to have several health benefits such as helping lower blood pressure and heart rate, reducing stress hormone production, boosting immunity, uplifting the mood, and improving overall feelings of well-being.

These same essential constituents released by the trees are mimicked in this coniferous blend of plant oils, making this the perfect soak for those looking to ground themselves, unwind, and connect with the earth's rhythm. 

Featured Notes: silver fir · vetiver · black spruce · pine
Aspects: fresh · earthy · grounding
The Ritual: Add a handful or about 1 cup to the bath just prior to entering the tub or while already inside. If you do not wish to have plant materials loose in your tub you may use the baths salts in a muslin, silk, or tea bag. No tub? Try bath salts as a luxurious foot soak.
Ingredients: sea salt, french green clay, dendritic salt, cedar leaf, and an essential oil blend
4 oz in a black resealable pouch.

16 oz in a glass jar with lid.
NATURAL  ·  BOTANICAL  ·  BLENDED IN SMALL BATCHES