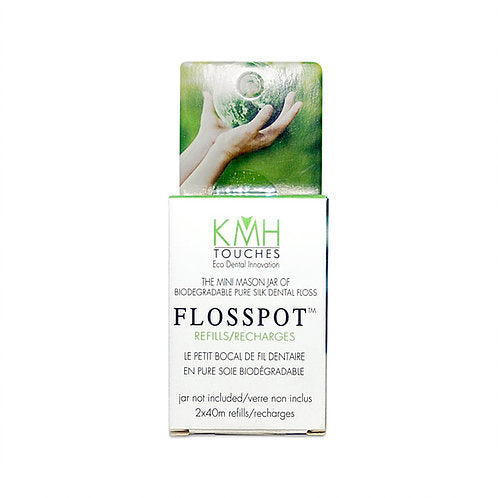 2 x 40m spool
FLOSSPOT is a mini mason jar filled with candelilla-waxed biodegradable pure silk floss which has been lab tested for purity.  
Pure silk
Lightly waxed for strength
Easy to use between tight gums
No flavouring
Refills available to reduce waste
Beautiful alternatives for a healthier planet! Please reduce your use of plastics.