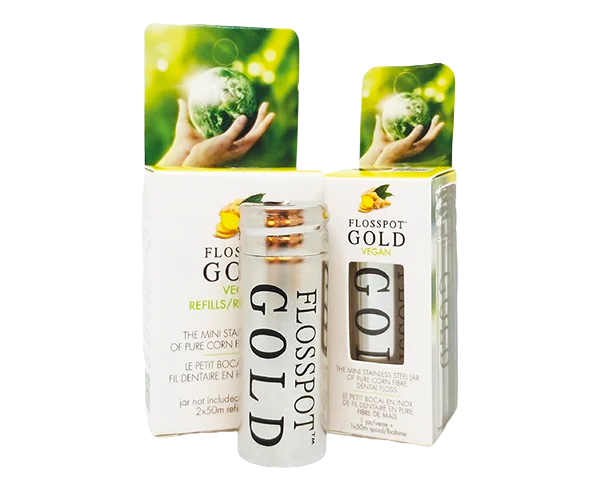 Flosspot Gold Vegan Floss
50m spool in a refillable stainless canister
Plant-based Flosspot™ Gold is coated with Candililla wax, flavoured with ginger-mint and packaged in a durable stainless steel jar. 

Even though 80% of the worlds corn is now GMO, we believe this floss is superior to any petroleum-based floss overall – other than the indestructible factor – which is precisely the point.
Flosspot™ Gold is packaged in a biodegradable cardboard box with only non-toxic inks and glue. Safely seals and window required by Health Canada are plant-based cello. Flosspot™ is an innovative solution to plastic waste, buy once and refill for life!