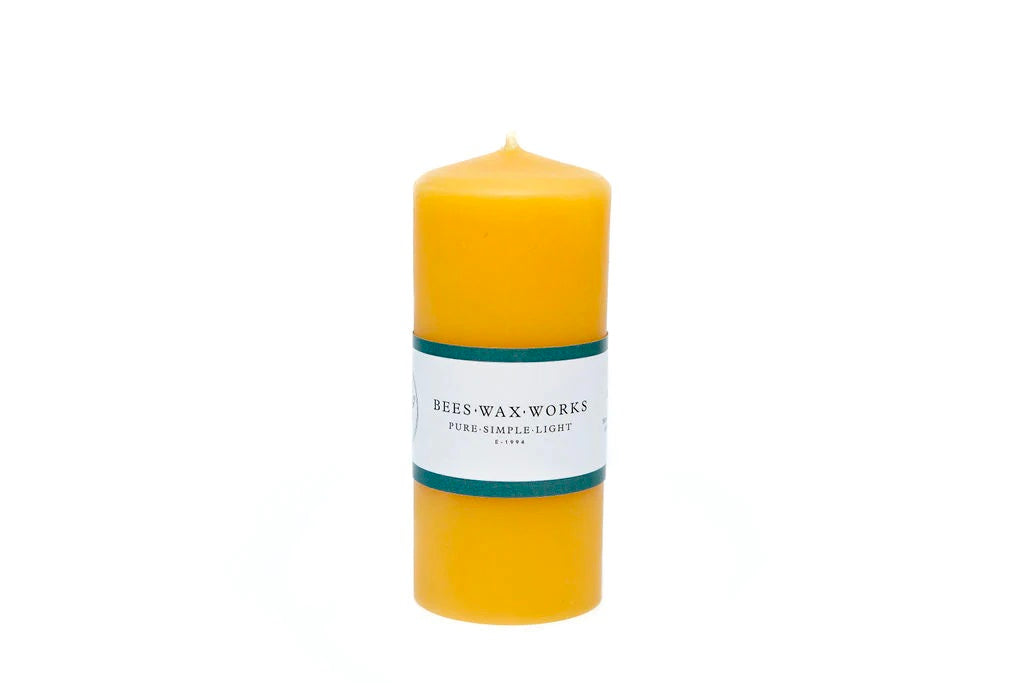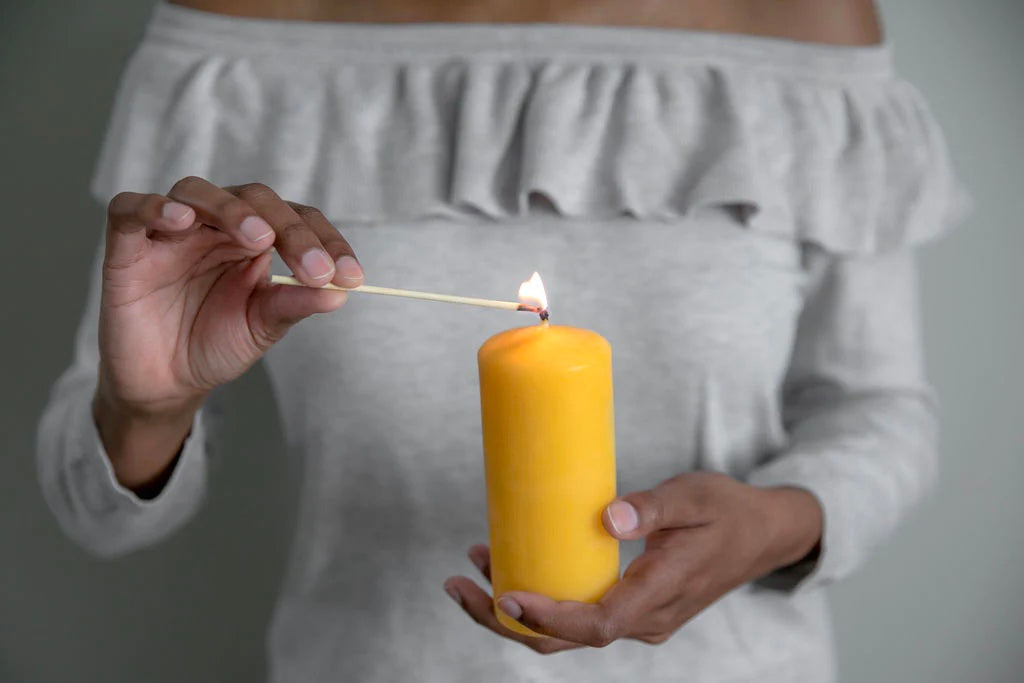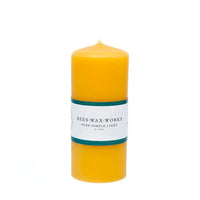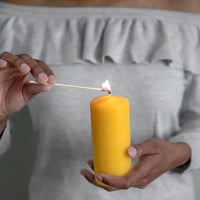 Five Inch Pillar Beeswax Candle
Beeswax is both sustainable and protects biodiversity; a natural, renewable resource, sourced from apiaries throughout British Columbia and Alberta. The colour of the wax changes season to season, depending on what flowers the bees gather pollen and nectar from - to feed the hive. As the bees move from flower to flower they pollinate our planet.

Beeswax candles are a treasured gift of aroma, form, and an indulgent, intimate light.
Trim the wick after each burn to a quarter of an inch, slightly longer for tapered candles.

As the candle burns down, gently thumb in the melted wax inwards, to contain the wax pool.

To extinguish, smartly press the wick into the wax pool. This will not only ensure the absence of smoke but will re-coat the wick for the next lighting.
Pure Canadian Beeswax
Hand Poured and Hand Wicked
Cotton Wick
Approx. burning time 40-45 hours
Dimensions 14cm x 5cm x 5cm