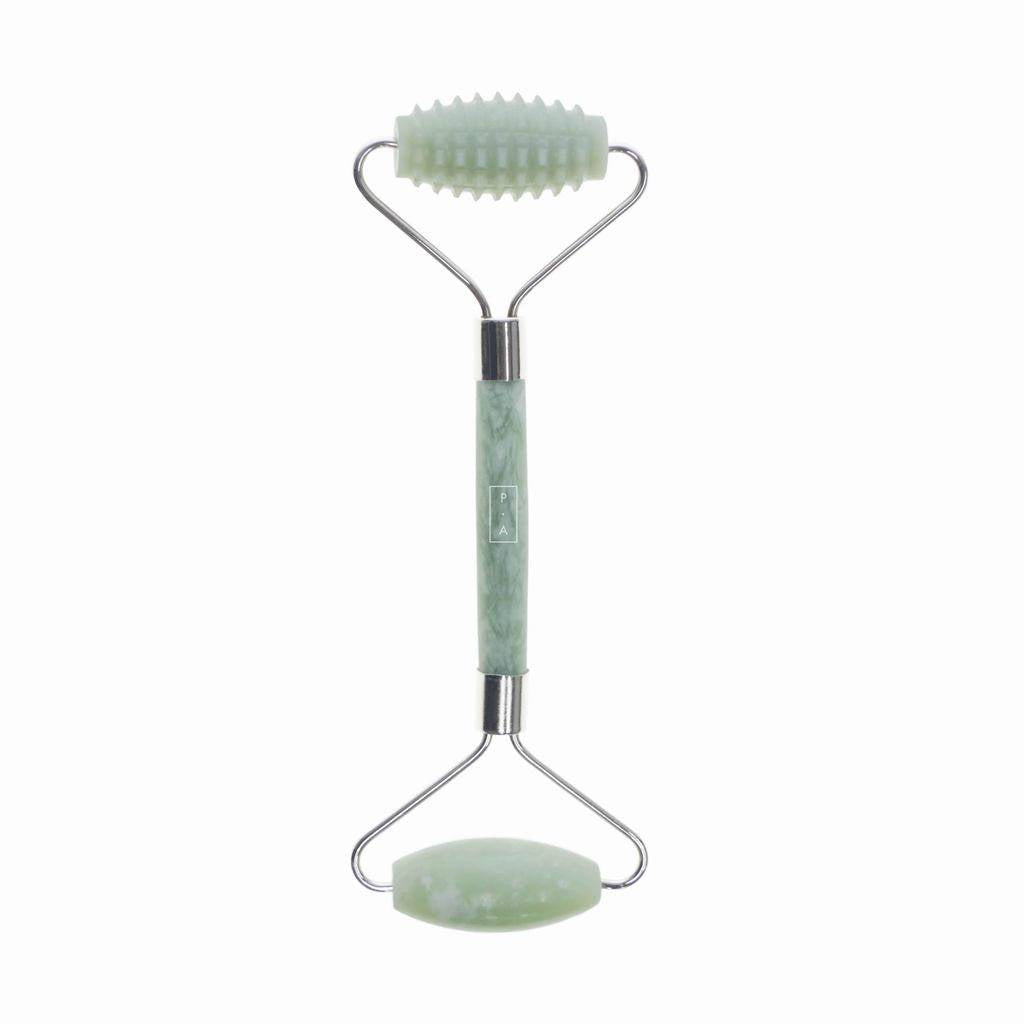 Dual-Action Jade Facial Roller
Experience radiant results, instantly. 
The dual ends offer double the benefits:
The studded end

 

is our holistic alternative to micro-needling. The stone points gently massage deep into the skin to the stimulate its natural regenerative function without breaking the epidermis. You can also use the studded end on your body to target the look of cellulite, stretch marks and scarring.
The smooth end

 

works to cool and soothe after massage and product application.
Together, the two textures reduce the appearance of inflammation and puffiness for instantly brighter, contoured, smoother-looking skin. 
How to Use
Scan the QR on your product package for a quick how-to tutorial and additional info. 
Always prep skin with an oil serum and use light pressure when rolling.
Caution: Avoid areas of inflammation or broken skin. Do not use the studded end on the same day as exfoliating products. Sensitive skin should only use studded end once a week.
 Care
Wash your jade roller before usage. Because the studded side has been carved into a particular shape and hasn't been polished like the smooth side, it may have some residual dust particles on top.
To clean, wash with gentle soap and pat dry.
Jade rollers are delicate, use them with care and light pressure. Do not expose jade rollers to extreme temperature changes as you may risk breaking them.
If your jade roller is squeaky, just add a few drops of serum to the end of the rollers.
Roller tension can be controlled by gently squeezing or separating the metal tongs.
Jade Rollers are handmade in small quantities. Exact colour and size may vary slightly from photo. Each roller is approximately 6.25" long x 3.75" wide.