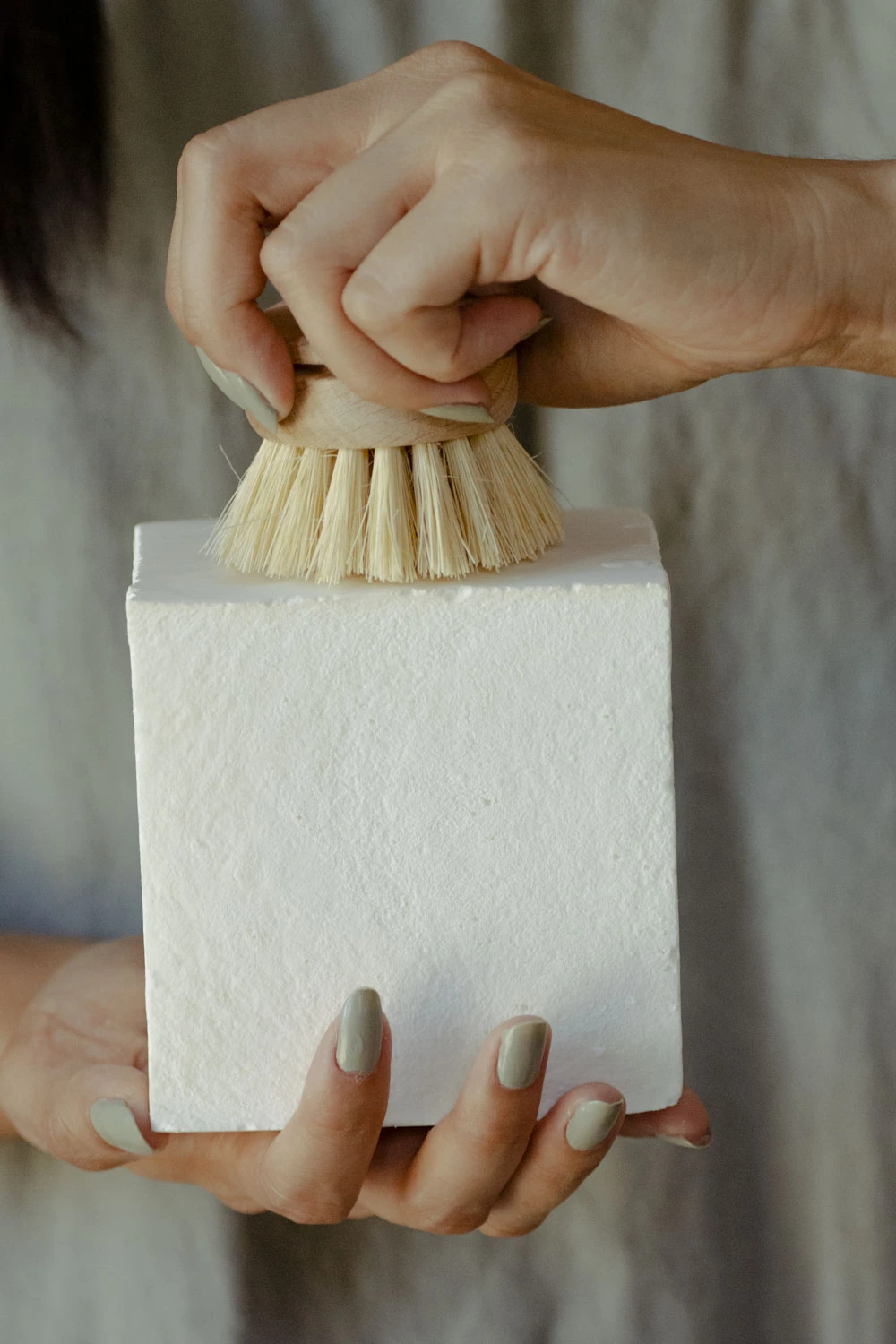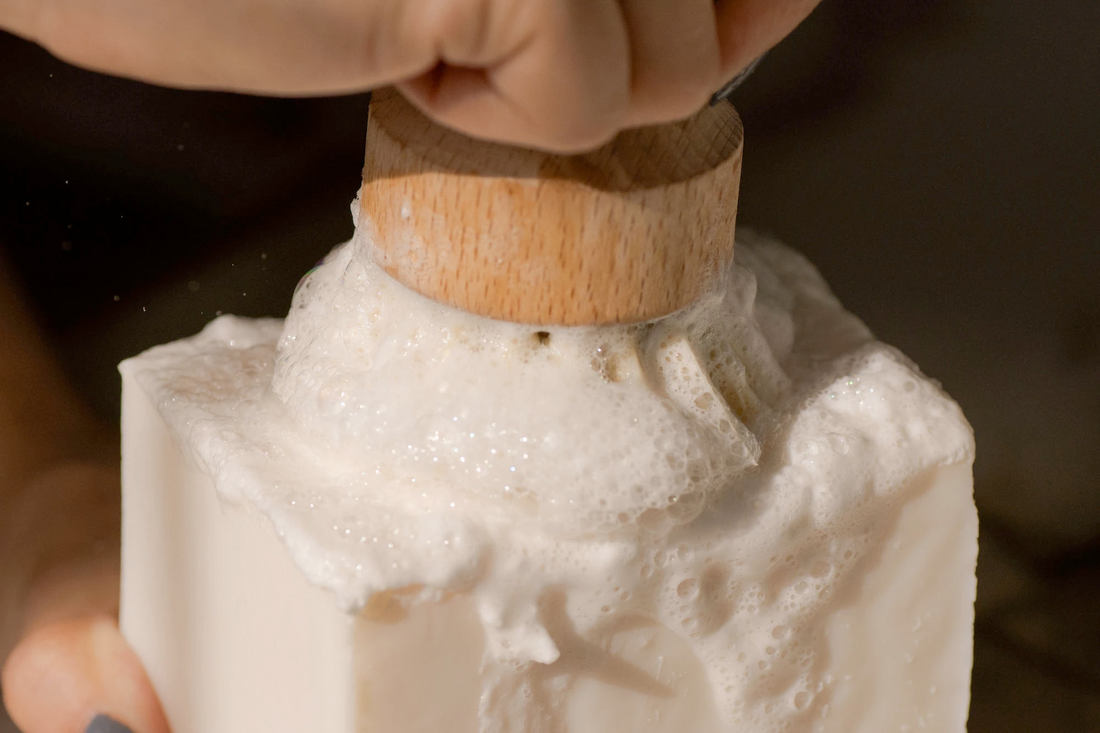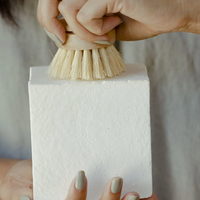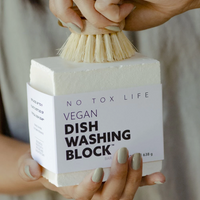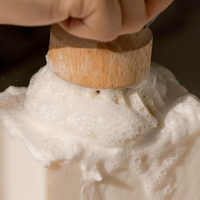 HUGE 21.5 oz Bar
Our zero-waste vegan dish block® dish washing soap is a cleaning powerhouse with a rich, sudsy lather. Cuts stubborn grime and grease on dishes, pots and pans. With added aloe vera to be gentle on your hands.
You can even use it for cleaning-duty all over your home. Take stains out of laundry, take labels off of jars, spot clean your carpet, use it to wipe down counters... it's a truly multipurpose product. 
Pairs perfectly with a Moso Bamboo Soap Shelf to keep it drained and dry between uses.
How to use: Scrape dishes to remove excess grease and food. Wet sponge, for plates, bowls and cups, and rub dish block® bar to create suds. (Repeat as needed to refresh suds.) Wash items and rinse well. Works in warm or cold water. We prefer warm water for best results. For pots and pans, use a scrubber or scourer.
For extra sparkly dishes: wipe dishes dry with a cloth.
Pro kitchen tip: Use the same dish washing block® suds to clean your sink when it gets dirty, this can be used on porcelain, stainless, stone and glass sinks safely. We have seen customers use it to clean dirty & stained stove top surfaces as well!
Please note: using a strong scourer exclusively on the block will wear it down faster than using a soft sponge.
Contains: One 21.5 oz dish block® bar. (Due to the handmade and hand cut nature of this product, there may be slight imperfections, chips, fissures and roughness on the edges of the bar and rough variations on the surface, this is normal.)
Vegan Ingredients: 
Sodium Cocoyl Isethionate (plant derived), Decyl Glucoside (plant derived), Sodium Cocoate (plant derived), Quillaja Saponaria (from the South American soap bark tree - organic), Glycerin (plant derived), Aloe Vera Leaf (organic), Purified Water, Sodium Carbonate (mineral derived)
Vegan. Phosphate-free. Sulfate-free. Paraben-free. Fragrance-free. Cruelty-free.
Septic safe, grey water safe, biodegradable.
Made without palm oil.
Warning: This product is not meant to be cut. It is a very solid block. It is not able to be cut into smaller pieces safely.