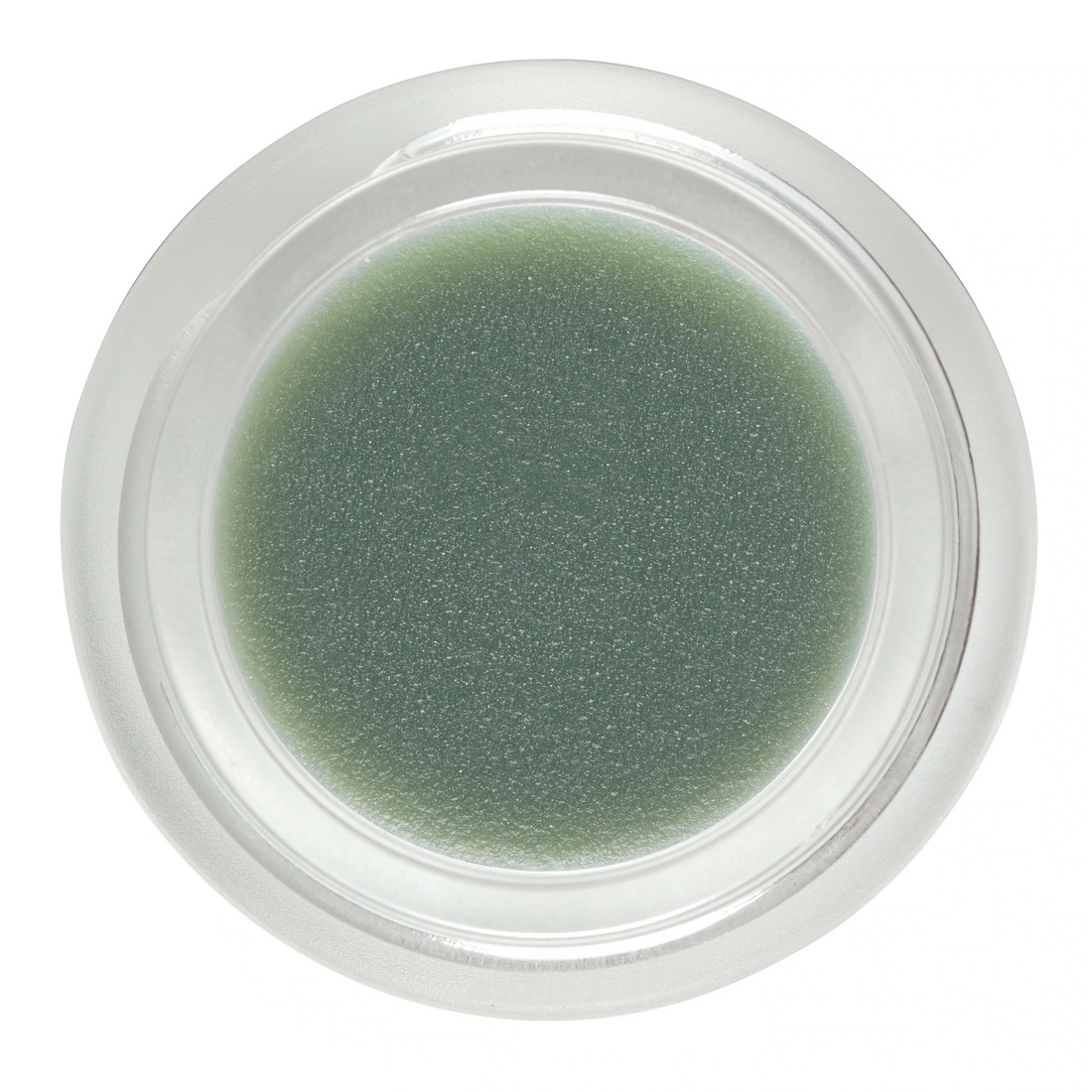 BeDew Dab Ozonated Beauty Balm
BeDew Dab Ozonated Beauty Balm blends azure-blue botanical oils with cooling plant essences and fresh ozone for a super-chilled beauty balm.
Comfort your complexion with this O3 activated BeDew Dab Ozonated Beauty Balm that is as cooling as the morning dew. Let this ethereal blue-hued balm cool and soothe the appearance of dry, rough, red skin. Morning or night, dab this dewy delight on to skin in need of true blue tender loving care.
Tranquil Blue Tansy, a naturally cobalt coloured oil, and chill-pill Peppermint calm intense skin and abate the appearance of redness and roughness. This velvety, golden balm turns to a silky-soft gel above room temperature. Replenishing Jojoba and sheltering Laurel wax blend into a silky, soothing balm brimming with abundant sacred Frankincense, soothing Sandalwood, and strengthening Cypress. Ozone delivers the life force of oxygen to the skin for a resplendent, dewy glow.
Keep your cool with a dab of calmative dew applied onto any area when needed, or upon cleansing the skin morning and night.
Directions: Place a single, powerful drop directly on the affected area. Works well under eye makeup, on eyebrows and as a lip gloss too!
**Please note that Living Libations face and lip balms, butters, and crèmes may soften or liquefy when set in the sunshine or in warm spaces. Room temperature or cooler is best for the most luxurious texture and consistency. Pop in the fridge for swift solidification.
Ingredients: Ozonated Jojoba, Laurel Wax, Frankincense, Blue Tansy, Sandalwood, Peppermint, Cypress