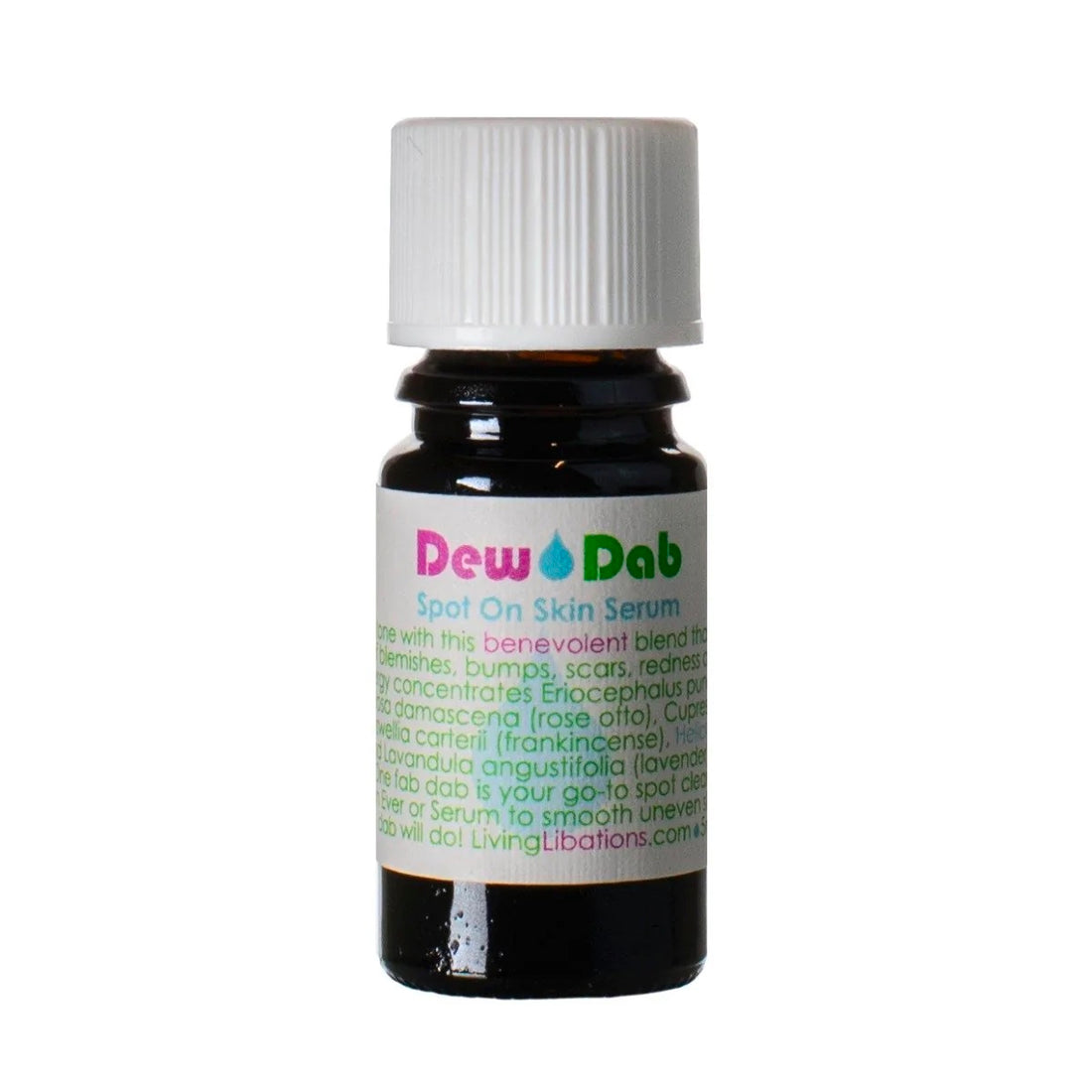 DewDab is a soothing spot on serum that is designed to diminish the appearance of fine lines, scars, bumps, rosacea and melasma on your skin.
Dab directly on areas needing TLC or blend with a Best Skin Ever or Facial Serum. For the most even skin tone and smoothest complexion, DewDab is the go-to Dab. It tones skin of issues that somehow appear overnight. Dab, dress, and caress your skin after cleansing every morning and evening for glowing results!  
Directions: Tilt the bottle to release one drop onto your fingertip and apply directly to the spot. A little dab will do! Dab directly, undiluted or as beautiful additive to our Sandalwood Serum Supreme, Sandalwood Best Skin Ever, Soothsayer Serum, Rose Renewal, or All Seeing Eye Crème.  
Organic Ingredients: Eriocephalus punctualus (Cape Chamomile), Rosa damascena (Rose Otto), Cupressus semperviren (Cypress), Boswellia carterii (Frankincense), Helichrysum italicum (Immortelle), and Lavandula angustifolia (Lavender).
5ml