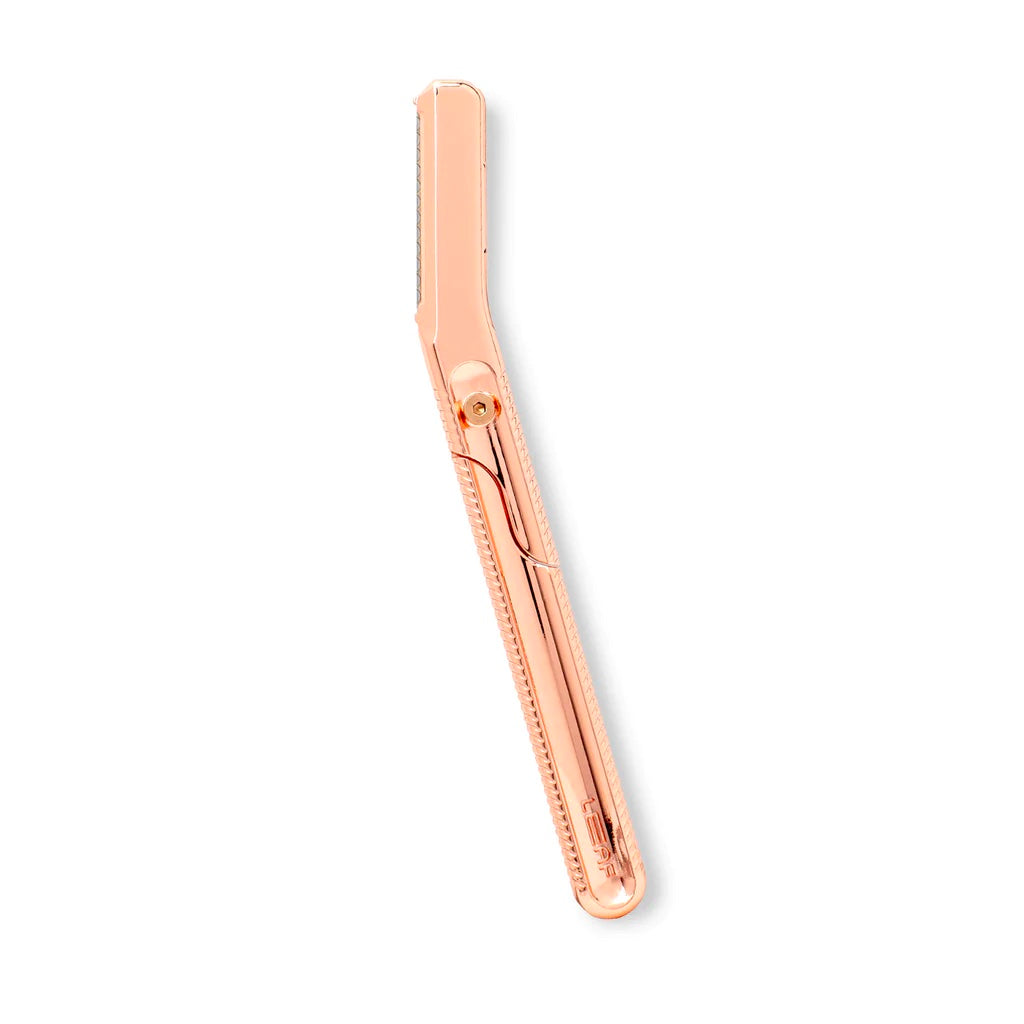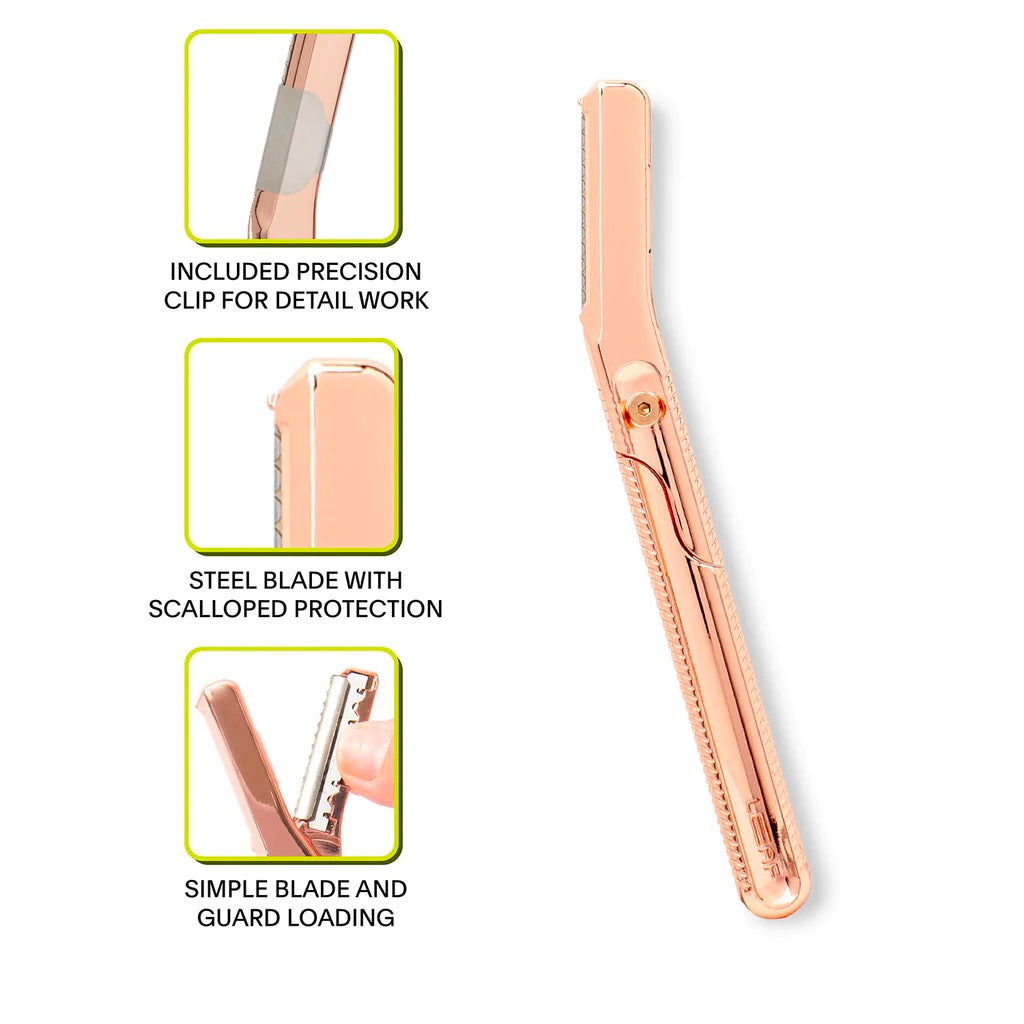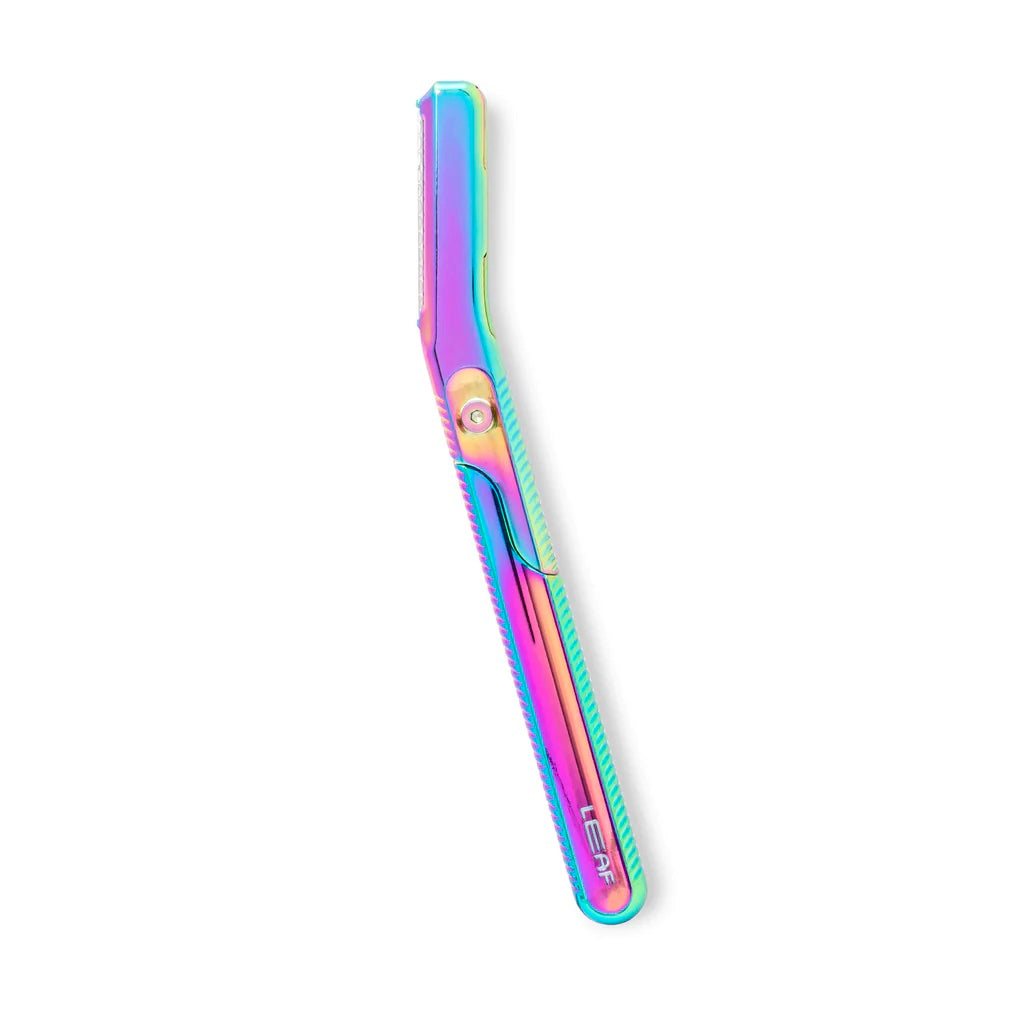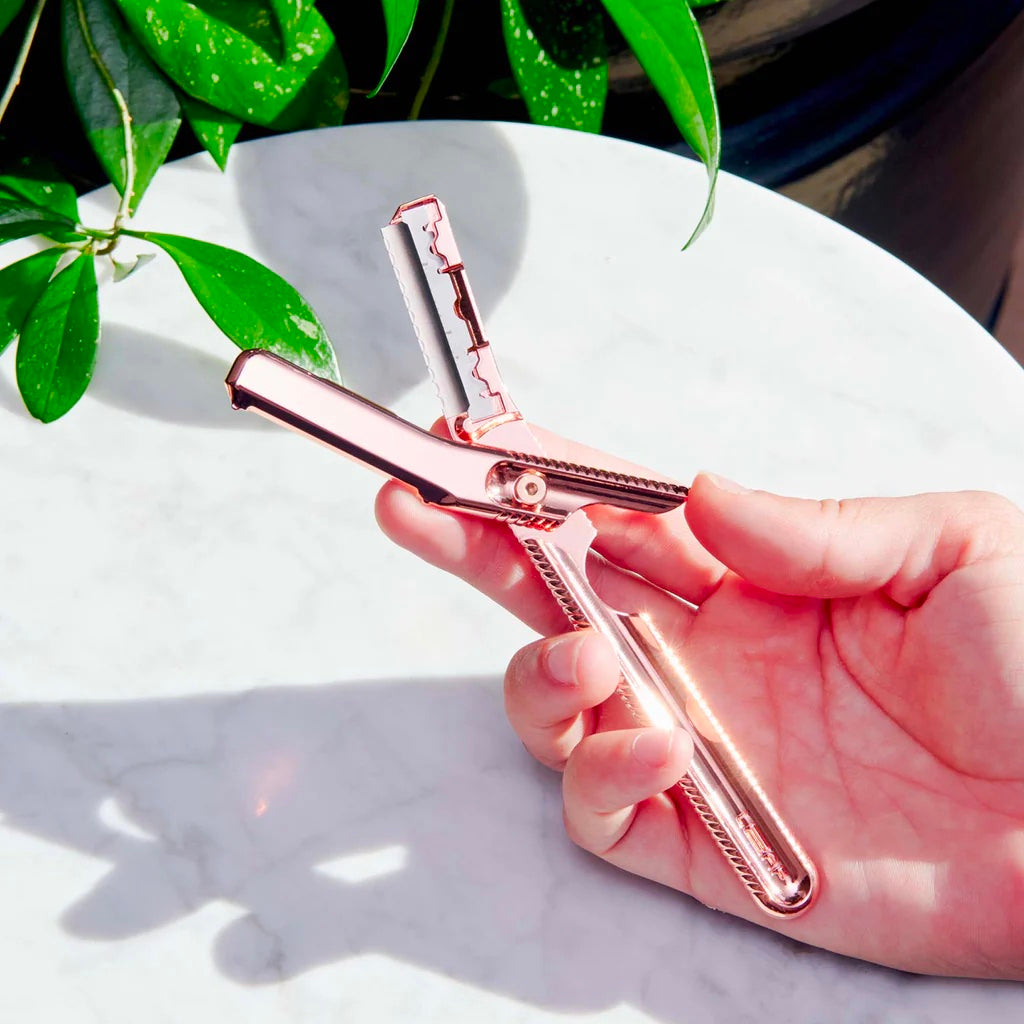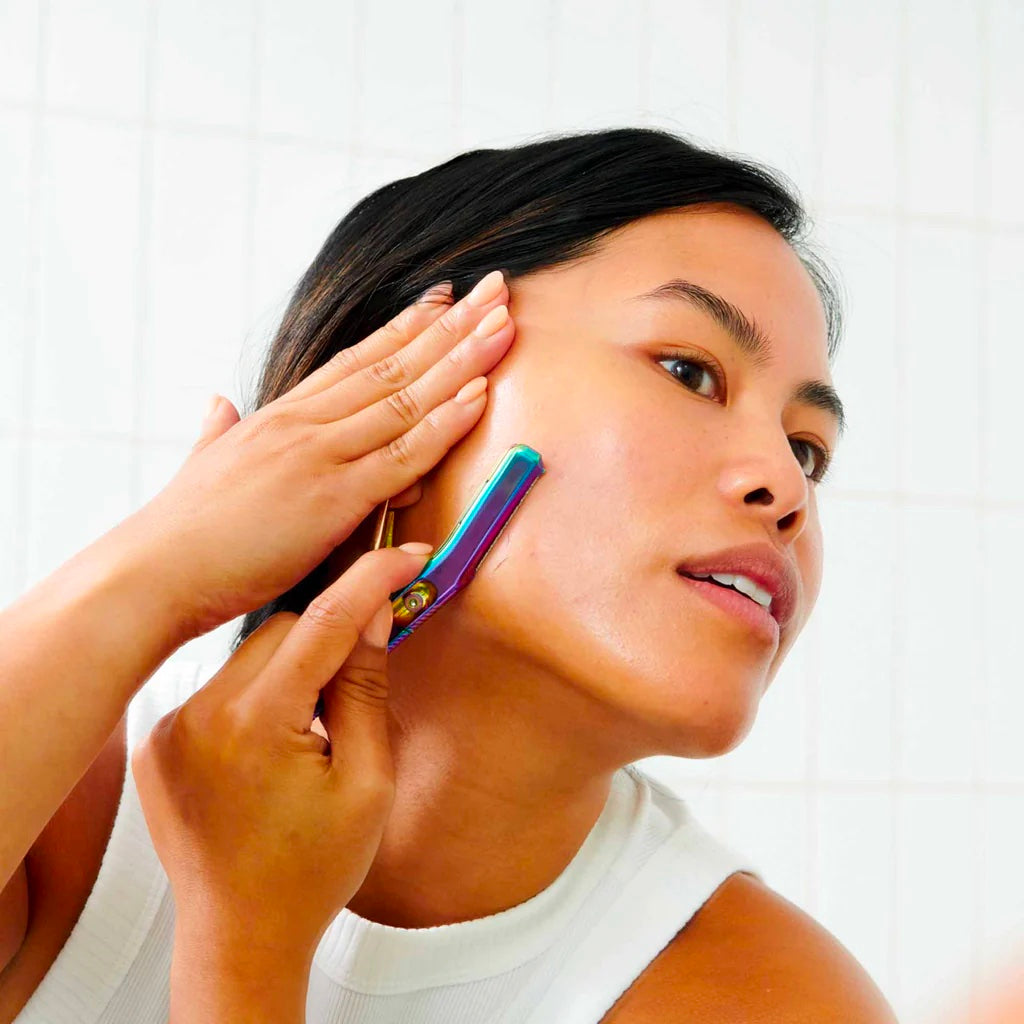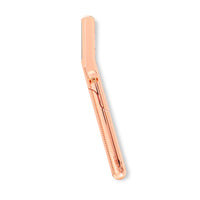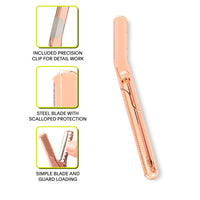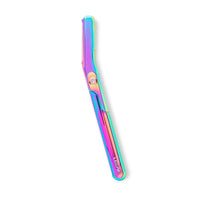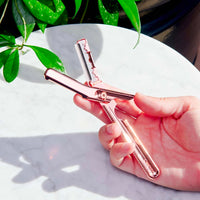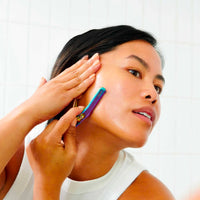 Leaf Dermaplaner is an all-metal, zero-waste system for removing peach fuzz, maintaining facial hair, and exfoliating skin with an Earth-friendly footprint.

Leaf has figured out how to turn any standard safety razor blade into an at-home dermaplaning facial razor blade with their unique handle and proprietary blade-guard technology. Use each refill up to 3 times, or swap as needed.

What can at-home dermaplaning do for you?
✓ Remove peach fuzz
✓ Remove dead skin cells
✓ Increase skin permeability for skincare products
What makes Leaf Dermaplaner special?
✓ Beautiful all-metal handle
✓ Affordable (<$1 ea) all-metal, recyclable refills
✓ Precision clip shortens the blade exposure for detail work
✓ Backed by their incredible lifetime warranty
WHAT'S INCLUDED:
• Dermaplaner tool
• Dermaplaner Refills (blade & blade-guards) (2x)
• Precision Clip
🌍 Plastic-Free Packaging
🌍 Carbon Neutral
Good for addressing:
- Clogged pores
- Dry skin
- Dark spots
- Uneven texture
Please consult your dermatologist if you ever have questions about whether using an at-home tool like this is a good fit.
Potential contraindications can include:
- History of skin irritation
- Rosacea
- Active acne
- Eczema
- Psoriasis
- Active sunburn
HOW TO USE: 
Prep: Cleanse your face completely
Step 1: Use on either dry skin, or apply a small amount of face oil. If you're unsure about which method works best for your skin, ask your dermatologist.
Step 2: Hold your skin taut. Place the blade at a 45-degree angle against your skin.
Step 3: Use light pressure, and move in short downward strokes towards the center of your face. As needed, rinse or wipe the blade. Take your time, and get comfortable with the technique.
Finish: Rinse your skin and finish with facial oil to moisturize your skin.
Care: Thoroughly rinse your tool and blade after use. Replace the blade and blade-guard once a month. Wipe the blade and blade guard with alcohol to disinfect.