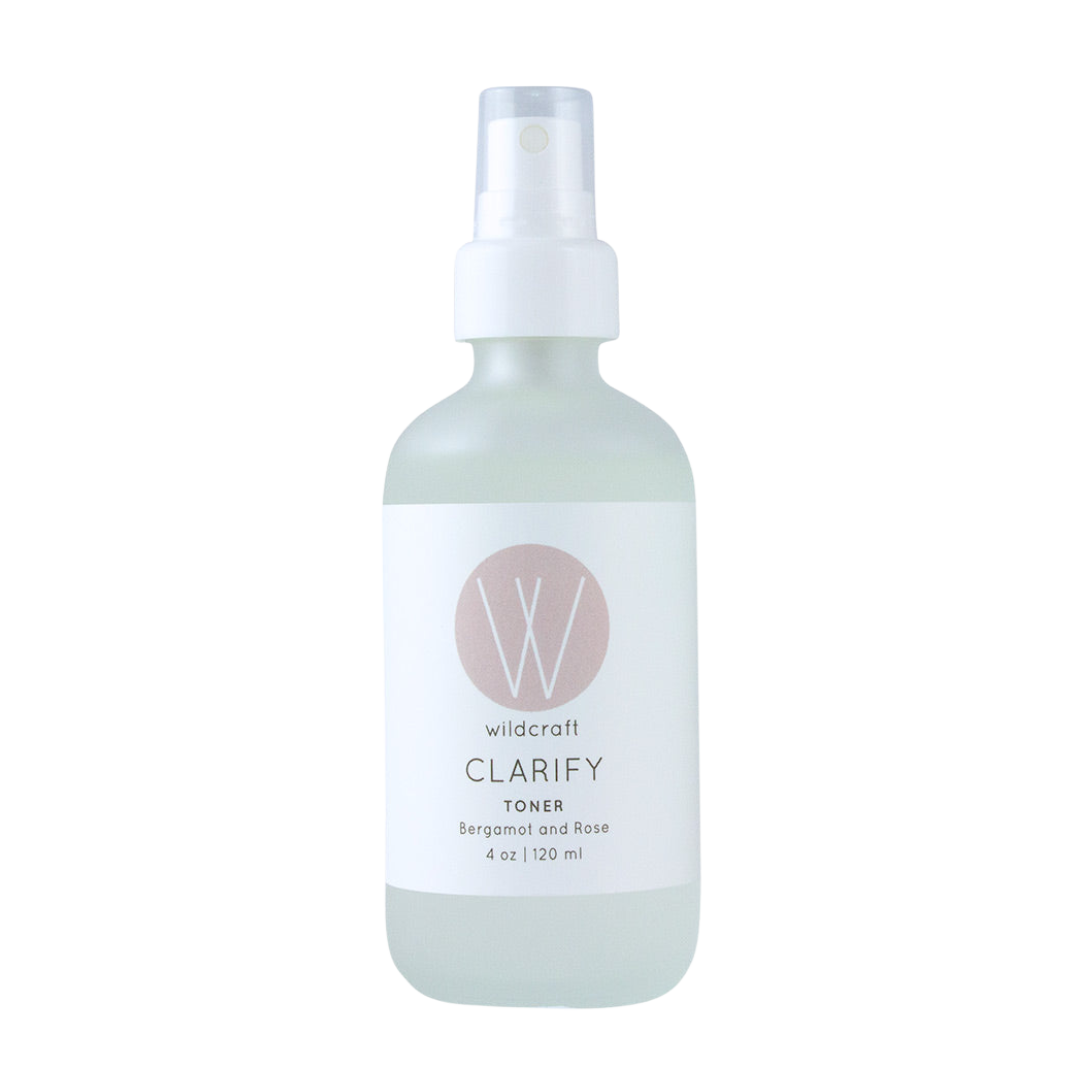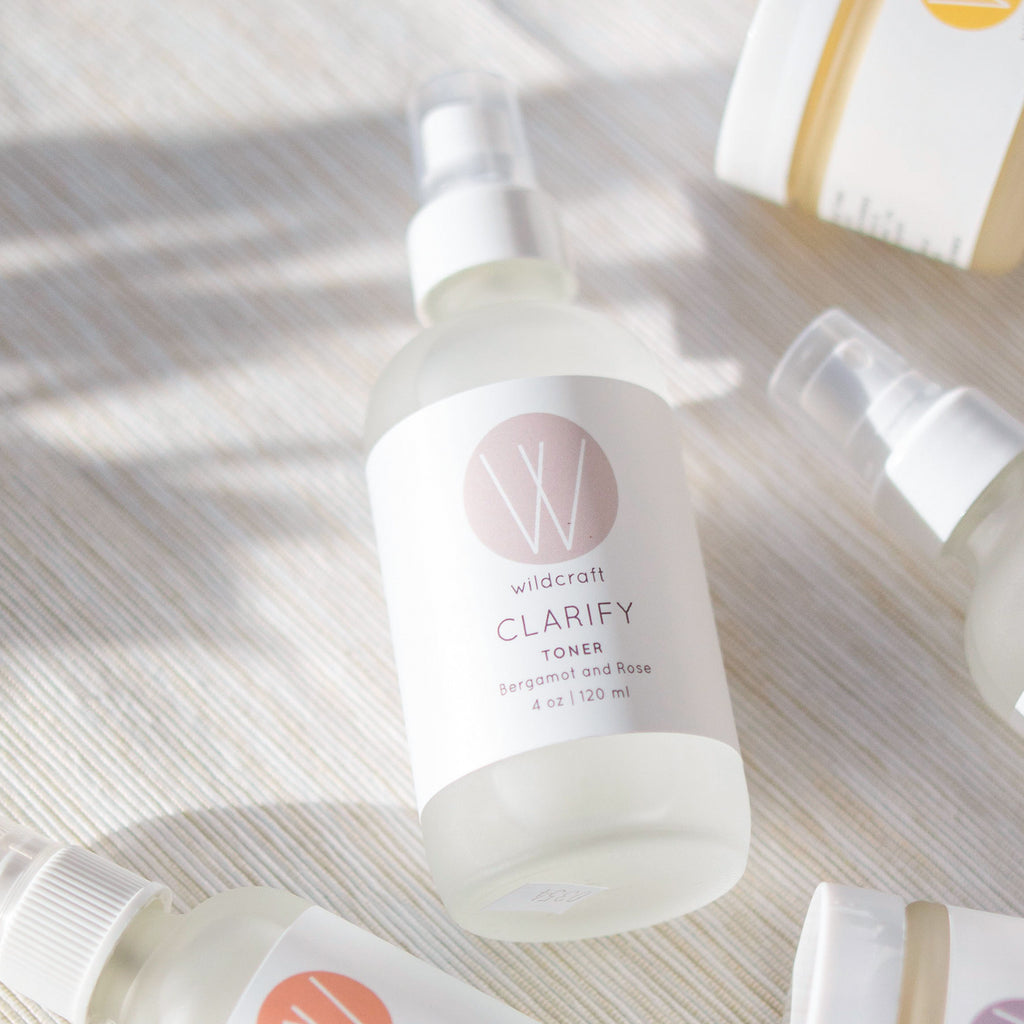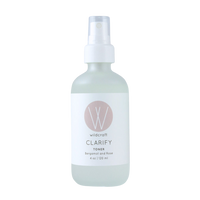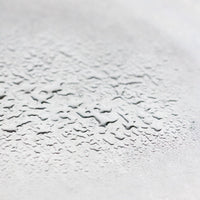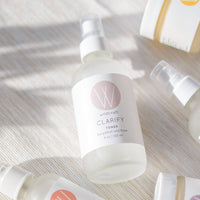 A daily mist to hydrate, tone, and refresh. Ideal for all skin types, especially combination.
Spritz your way to a clearer complexion. This naturally-scented clarifying essence is made with witch hazel, bergamot, and naturally anti-inflammatory rosewater to help soothe and prime the skin for moisturizers and makeup. Use this alcohol-free formula after cleansing to minimize pores and create the perfect canvas for the rest of your skincare routine. Or, mist midday for a burst of cool hydration.
99% organic . vegan . cruelty-free
Details:
- Helps to reduce puffiness and soothe the complexion
- Softens dead skin cells and increases hydration
- Combats congestion and breakouts
Scent profile: A very bright citrus scent with a slightly spicy, honey-like undertone.
How to use:
Mist face following cleansing. Apply face serum and/or face cream while skin is still damp. Can also be used if needing more hydration during the day or to create a glow on top of makeup.
Ingredients: 
Rose flower water*, Witch hazel*, Aloe vera juice*, Bergamot essential oil

* organic
4 oz | 120 ml