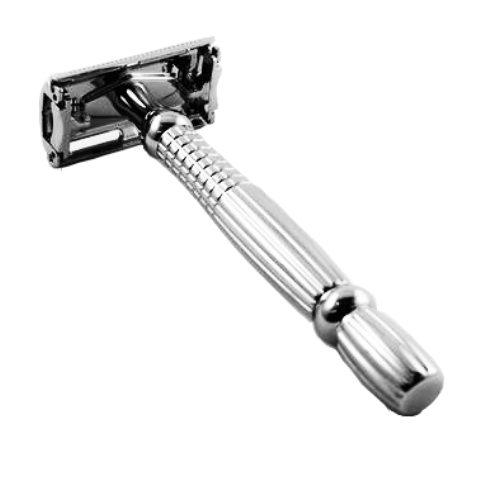 Butterfly Safety Razor (extra long handle)
The Albatross Extra-Long Butterfly razor is built with the same components as our regular sized Flagship razors with a longer handle.  Why? Well, some people just like the long handle. Others say it's easier to shave their legs or their heads with the extra-long handle. It's a matter of preference!
This razor is not just absolutely beautiful; it performs flawlessly. The Flagship Extra-Long razor is highly polished to ensure long lasting protection from any potential corrosion.    
This razor also features a subtle etching of our company name and logo.  Key Highlights:
For MEN AND WOMEN & all shaving needs 
Butterfly Style
Over-built components for durability
High-polished finish to protect from corrosion
Zero Plastic Waste
Comes with 10 free blades and hemp razor bag
~4.75" in length