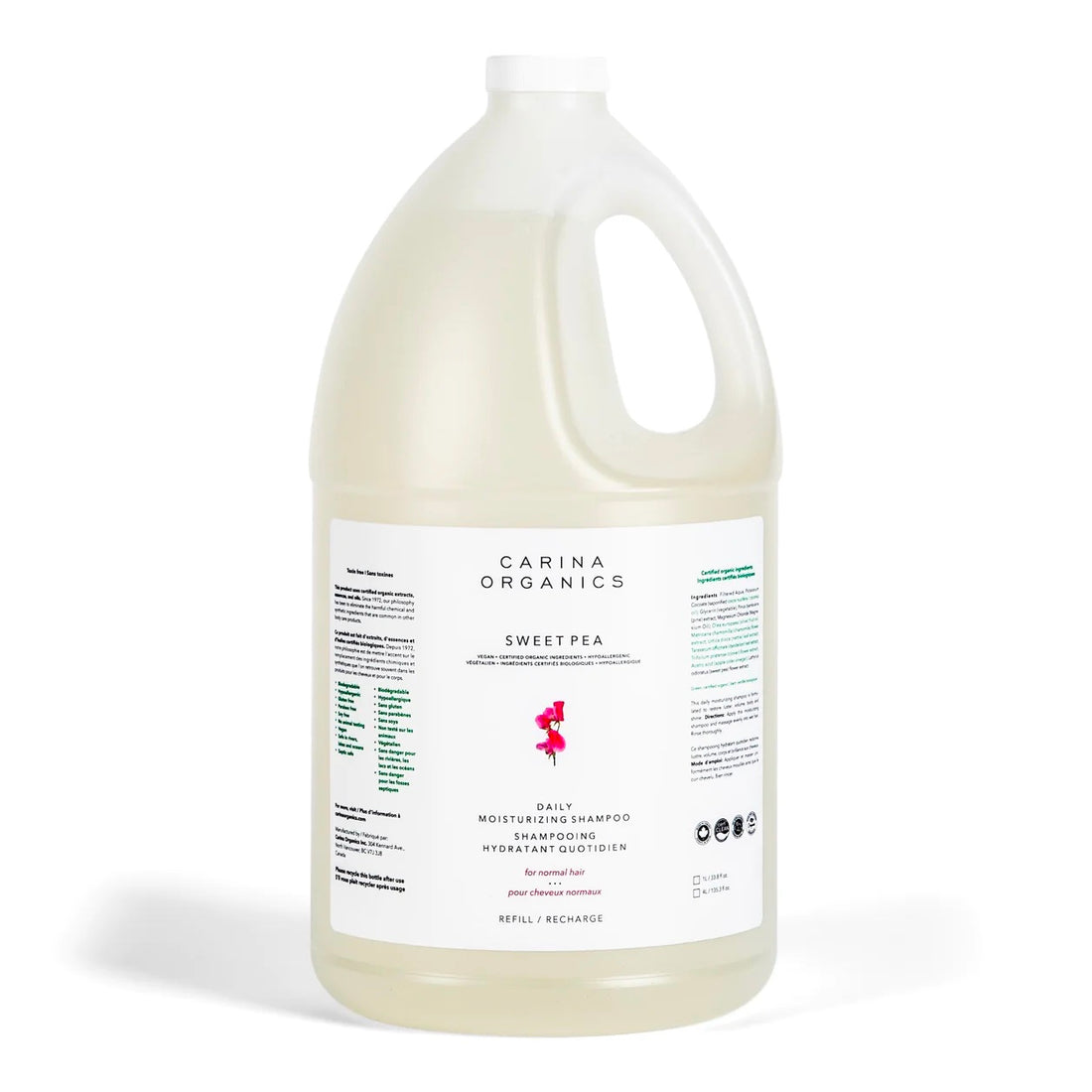 Bulk Sweet Pea Daily Moisturizing Shampoo / g
$0.04/g
This product is sold by weight (grams) You'll need to purchase a mason jar or stop by our refillery with a clean, dry container.
A daily moisturizing shampoo formulated with certified organic plant, vegetable, flower, and tree extracts. Helps to restore lustre, volume, body and shine.
 
Directions: Apply and massage evenly into wet hair. Rinse thoroughly. 
This product is:
Synthetic Free
Hypoallergenic
Cruelty Free
Vegan
100% Biodegradable (safe in rivers, lakes and oceans)
Paraben Free
Soy Free
Gluten Free
Dye Free
Ingredients: Filtered Aqua, Capryl Glucoside (corn sugar and fatty capric alcohol from coconut oil), Potassium Cocoate (saponified Cocos nucifera / Coconut oil), Glycerin (vegetable), Pinus elliotti (pine) extract, Pinus banksiana (pine) extract, Magnesium Chloride (Magnesium Oil), Olea europaea (olive) fruit oil, Matricaria chamomilla (chamomile) flower extract, Urtica dioca (nettle) leaf extract, Taraxacum officinale (dandelion) leaf extract, Trifolium pretense (clover) flower extract, Acetic Acid (Apple Cider Vinegar), Lathyrus odoratus (sweet pea) flower extract, Cyamopsis tetragonoloba (guar/cluster bean) gum.