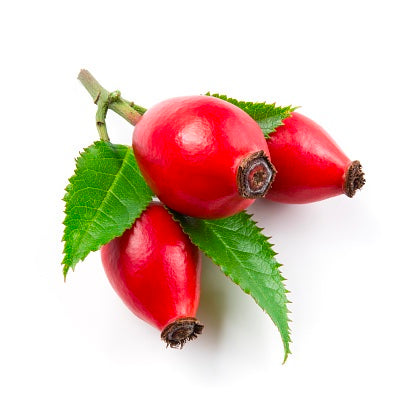 Bulk (Organic) Rosehip Oil / g
This Certified Organic Oil is QAI Certified. The National Organic Program develops, implements, and administers national production, handling, and labeling standards for organic agricultural products. The QAI also accredits the certifying agents (foreign and domestic) who inspect organic production and handling operations to certify that they meet USDA standards.
Botanical Name: Rosa canina
Extraction Method: Cold Pressed
Processing Type: Unrefined
Obtained From: Seeds
Origin: Chile
Description: Rosehip Unrefined Carrier Oil is extremely high in essential fatty acids and is known to help with dry, irritated, weathered skin. It is reputed to replenish the skin's moisture barrier and relieve itching due to dry skin. It is suitable to use as a moisturizer and may assist in reducing the visible signs of aging. There are some concerns that it can aggravate acne conditions. Please do a patch test on the skin before using it.
Color: Reddish orange clear liquid.
Absorption: Rosehip Oil is considered a "drying oil" which means that it is quickly absorbed by the skin and does not leave an oily feel.
Shelf Life: Users can expect a shelf life of up to 2 years with proper storage conditions (cool, out of direct sunlight). Refrigeration after opening is recommended. Please refer to the Certificate of Analysis for current Best Before Date.
Cautions: Rosehip Oil may aggravate acne in high concentrations, and for some individuals, it may cause sensitivity to light if it gets into their eyes.
Storage: It is recommended that cold-pressed carrier oils be kept in a cool, dark place to maintain freshness and achieve maximum shelf life. If refrigerated, bring to room temperature before using.