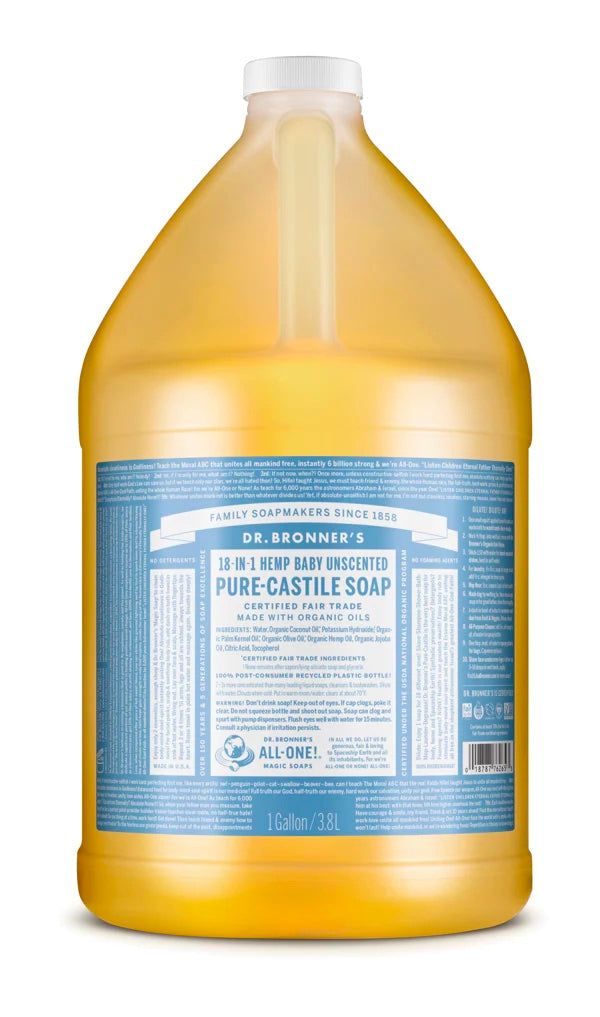 With no added fragrance and double the olive oil, Dr Bronner's Unscented Pure-Castile Liquid Soap is good for sensitive skin & babies too (though not tear-free!). 
This soap is concentrated, scentless, versatile, and effective. Made with organic and certified fair trade ingredients. 
Water, Organic Coconut Oil*, Potassium Hydroxide**, Organic Palm Kernel Oil*, Organic Olive Oil*, Organic Hemp Seed Oil, Organic Jojoba Oil, Citric Acid, Tocopherol
*CERTIFIED FAIR TRADE INGREDIENTS
**None remains after saponifying oils into soap & glycerin.