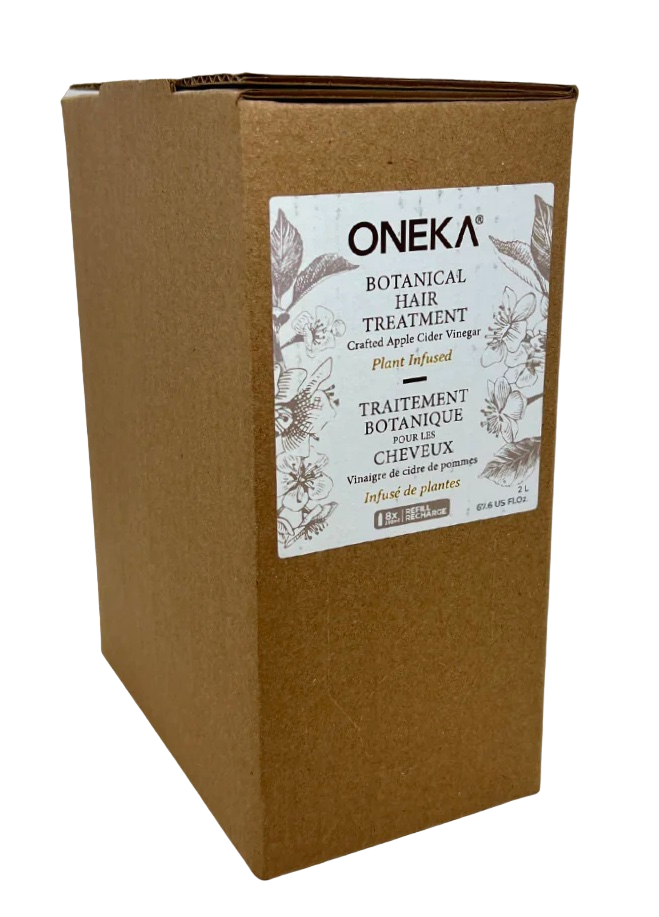 Bulk Botanical Hair Treatment / g
1. Purchase a mason jar for $2
2. Select the amount you want to fill your jar.
(A 125ml jar will hold 125g) 
This is a concentrate. Dilution is recommended.
It's super easy to reduce plastic waste with our sustainable refill option. 
Bring back bouncy, shiny and healthy hair with this new 100% botanically formulated hair treatment.
Crafted with organic unpasteurized apple cider vinegar and hand-picked certified organic plants. Harmoniously alchemized with certified organic plants of Lemon Balm, Lavender, and Red Raspberry Leaf. The plant infusion combined with the essential oil of Lemon Balm brings a delicate and inspired aroma to the Apple Cider Vinegar.

Red Raspberry Leaf, is rich in nutrients and minerals, to nourish and repair.
Lavender for its antibacterial and anti-inflammatory properties to cleanse, stimulate and soothe the scalp.

Lemon Balm as an antioxidant to balance and brighten.

Apple Cider Vinegar is well known to:
• Revitalize dull hair, bringing body and shine
• Seal the hair cuticle, and reduce frizz
• Gently decrease tangles and conditions hair
• Remove buildup and gently exfoliate the scalp
• Bring relief to scalp-related conditions such as dandruff, dry or itchy scalp
• Restore hair after exposure to pool chlorine and sun
• Fortify the hair follicle and rebalance the pH of both hair and scalp
• Restore radiance and vitality to all hair types.
Ingredients: Pyrus Malus (Apple) Vinegar*1, Lavender Angustifolia (Lavender) Flower/Leaf Extract*, Melissa Officinalis (Melissa) Leaf Extract*, Rubus Idaeus (Raspberry) Leaf Extract*, Melissa Officinalis (Melissa) Leaf Oil*

*organic / 1 non-pasteurized

How to use:
Add *2-3 Tbsp of the concentrate to 250ml of lukewarm water in a squeeze or spray bottle. (*This is a recommendation, you can add more or less of the concentrate to 250ml, depending on your hair's need.)
After shampooing, towel dry hair and generously apply from scalp to ends.
Leave in to receive full benefits.
It can also be used on wet or dry hair as a detangler.
Beneficial for all hair types.
Use daily or as desired. Safe for the whole family.
This is a raw living product and deposits can be expected.
Made in Canada
Gluten-Free