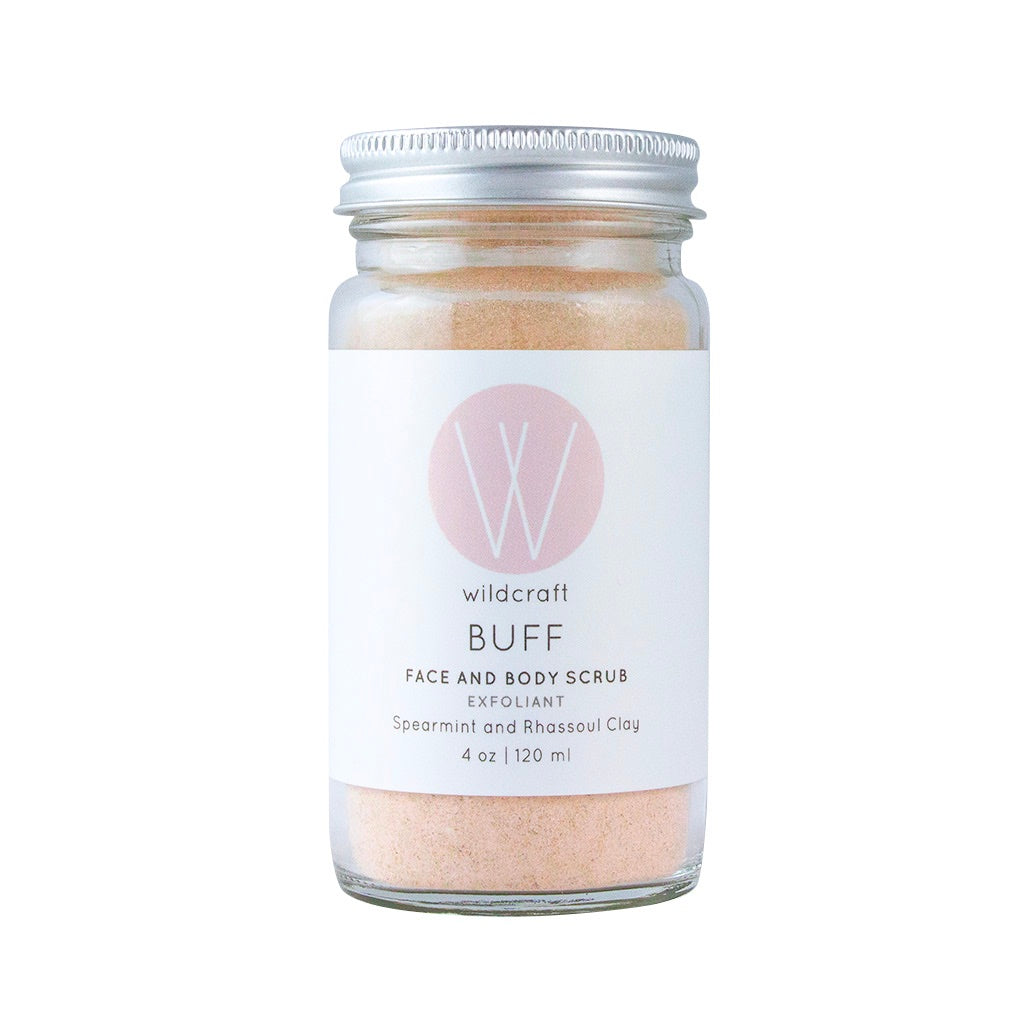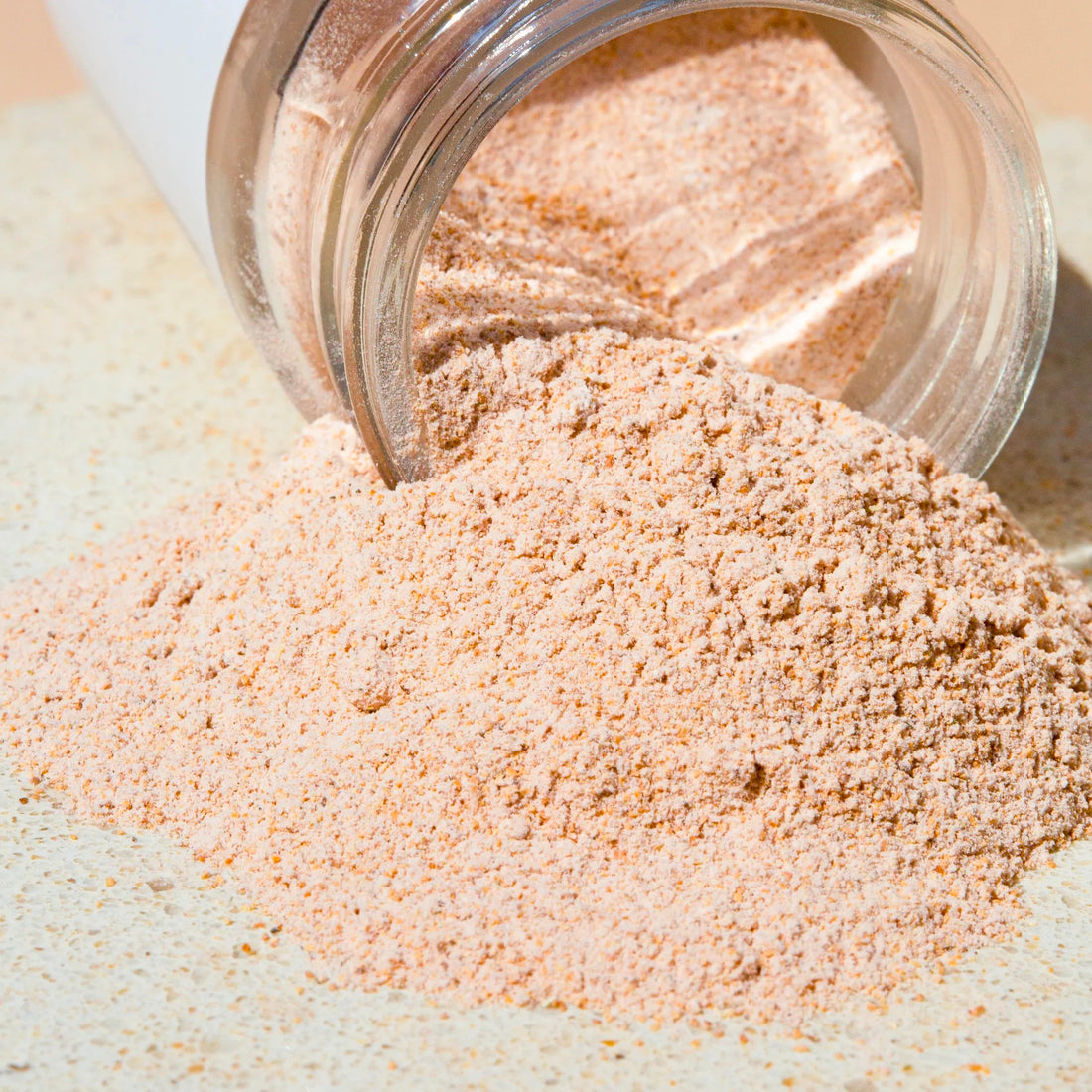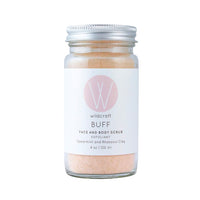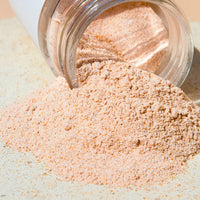 An invigorating, all-over exfoliator that deeply cleanses and softens skin from head to toe. Ideal for all skin types.
Buff your way to a luxuriously radiant face and body. This ultra-fine scrub is enhanced with gentle clays, flowers, and apricot kernel shells to sweep away impurities, soften, and prep the skin for hydration. Breathe in the aromatic blend of minty essential oils as you rinse off this energizing scrub to reveal a silky smooth feel and a subtle, refreshing scent on the skin.
Vegan 
100% natural 
Certified cruelty-free
Exfoliating
Smoothing 
Energizing
Ingredients: 
Rice powder*, Apricot kernel shells, Arrowroot powder, Rhassoul clay*, Chamomile flowers*, French pink clay, Sweet almond oil, Spearmint, Peppermint, and Everlasting essential oils
*organic
Exfoliators assist your skin's natural turnover process by lifting away dead skin cells and product buildup. Exfoliating 1-2 times per week can help keep pores clean and combat dullness.
How to use:
1. Pour a small amount into palm and gently massage onto damp skin in gentle circular motions
2. Rinse thoroughly
3. Use weekly on face and body for best results
This product has a shelf life of 12 months. A date stamp on the bottom of each product packaging marks the MM/YYYY when it was made, so you know when it should be used by.
All Wildcraft products are made fresh with 100% natural ingredients and without harsh or chemical preservatives. To ensure the shelf life of your all-natural product is not compromised, avoid introducing water into the container and always handle products with clean, dry hands. Tightly secure lids and store products in a cool, dry place.